brunswickrules wrote:We're used to San Soo Gap San's variety of panchan. Yesterday we went to Woo Chon and were disappointed.
can you expound?
woo chon: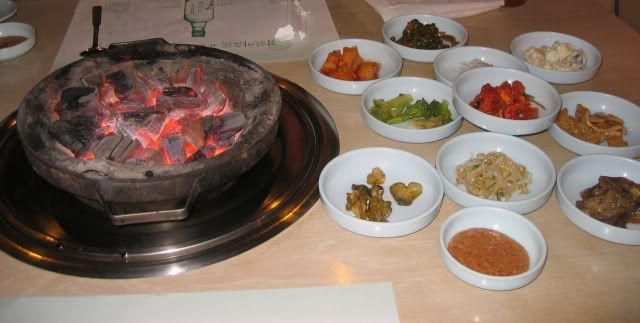 i think that's about a dozen platters. IIRC, SSGS has a BIT more, but not significantly more... for pure panchan bliss, i don't think the now defunct F.D.L.T. can be beat...
i was at New Seoul - touted by a gent as "best in the burbs"? - in Des Plaines last week and the number/quality didn't rival SSGS nor woo chon...