.
Hello Gorgeous!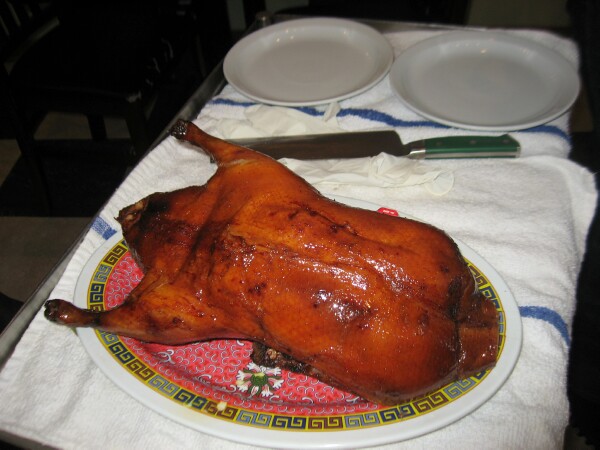 It was Steve Z's, also known as '
Duck's Bitch
,' birthday on Tuesday and what better way to celebrate than with Beijing Duck at Sun Wah. With a couple of days notice* Chef Laura was kind enough to put together a multi Beijing duck lunch that puts to rest the question of who in Chicago has the best Beijing Duck. (Hint, it's not
Shanghai Terrace
)
Three ducks, three salads, lemongrass vinaigrette with bean thread noodles highlighted by strands of pickled daikon.
Bean Thread Salad w/Lemongrass Vinaigrette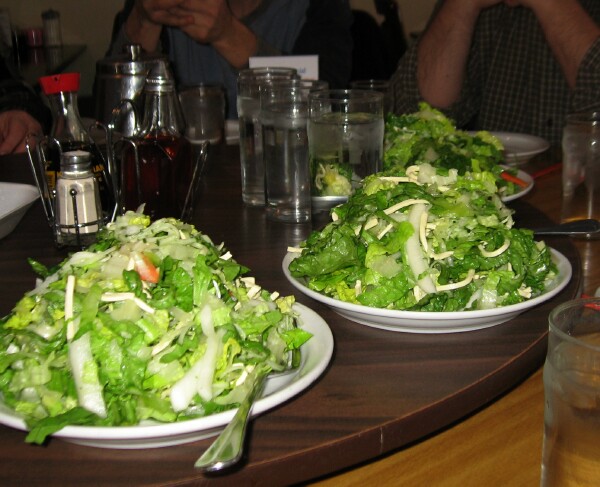 As mentioned upthread, Chef Laura departs slightly from traditional skin only, leaving a generous portion of rich duck meat on crisp skin.
Beijing Duck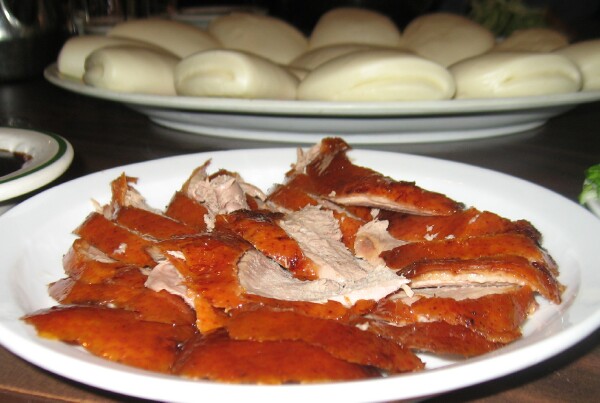 [/img]
Another slight departure, and one I heartily endorse, she served the Beijing duck legs as a stand alone. You haven't lived until you've munched a freshly cooked Beijing Duck leg.
Beijing Duck Legs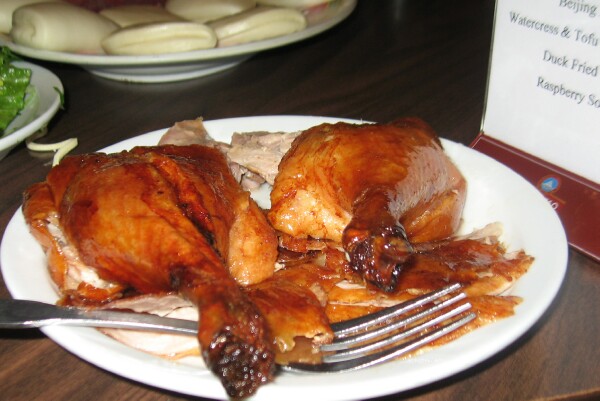 Birthday boy gets first choice. (Steve Z (L), Jazzfood (R) )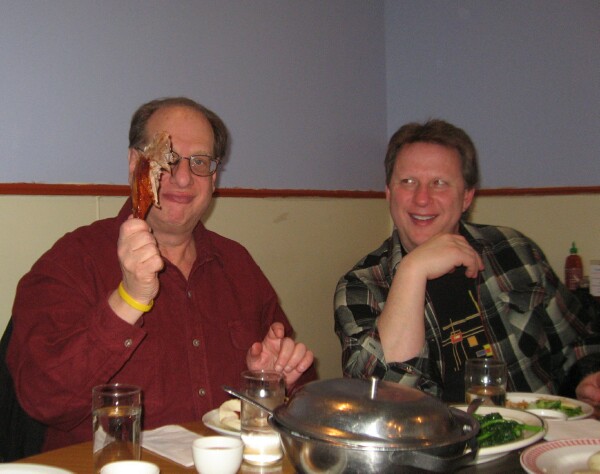 First course was served with steamed buns, hosin and a gingery sweet sour Chef Laura was testing. I preferred traditional hosin.
Steamed Buns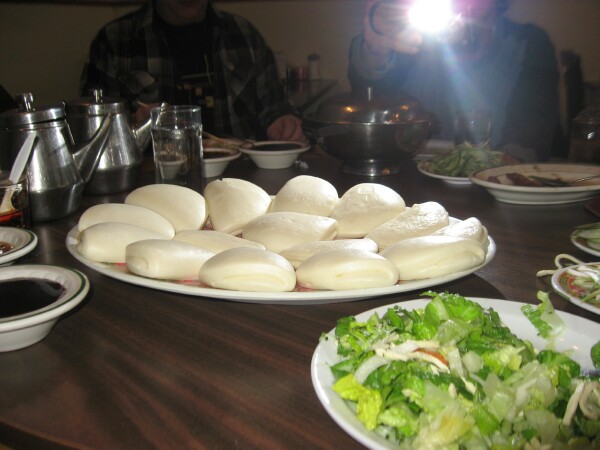 Mr. Duck about to be multi tasked into soup and duck fried rice.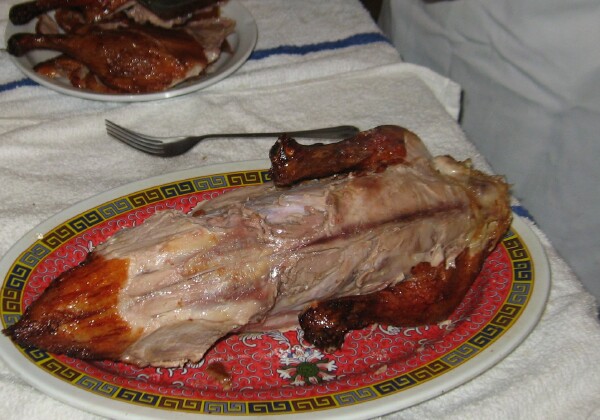 Duck soup was delicious, rich broth nicely offset by astringent watercress.
Watercress and Tofu w/Duck Soup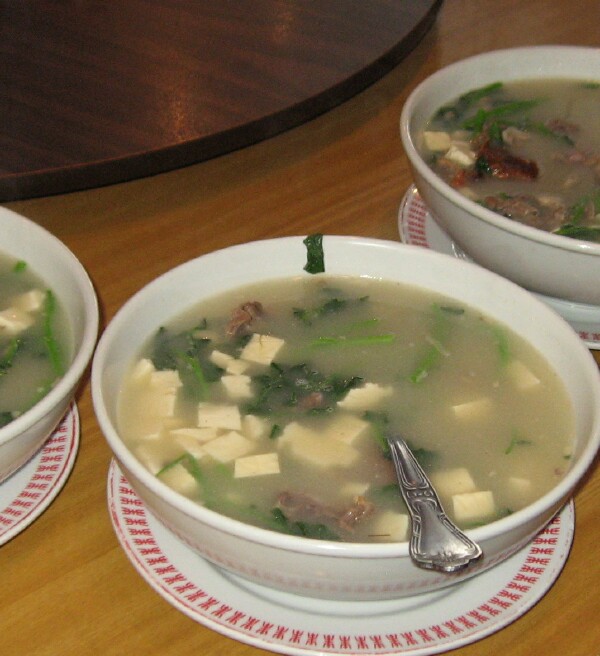 Duck Fried rice at Sun Wah may just have replaced Thai style crab fried rice with an egg as my favorite fried rice preparation.
Duck Fried Rice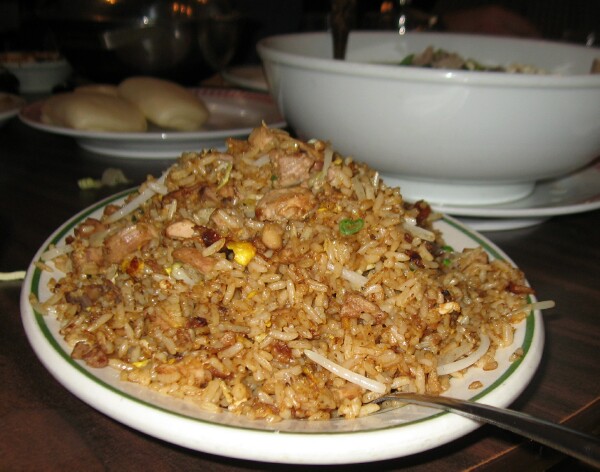 In addition to Beijing Duck we shared a platter of Sun Wah's spot on BBQ pork.
BBQ Pork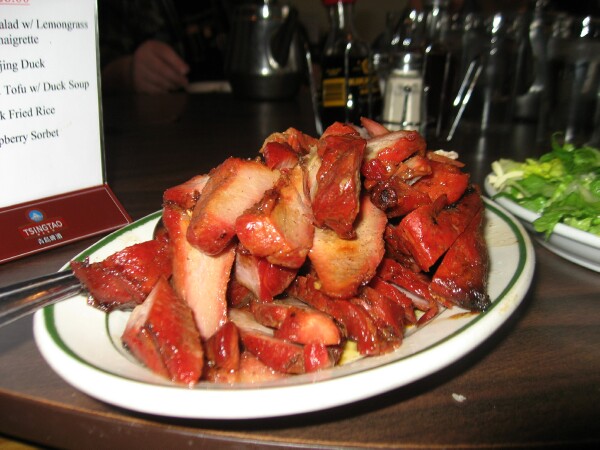 Daily specials card listed four Fresh Vegetables, Tong Ho (Crown Daisies), Pumpkin Squash, Watercress and Peapod Tips. Tong Ho were described as bitter enough to be displeasing to the sensitive palates of children, but suitable for adults and seemed the perfect accompaniment to rich Beijing Duck.
Tong Ho (Crown Daisies)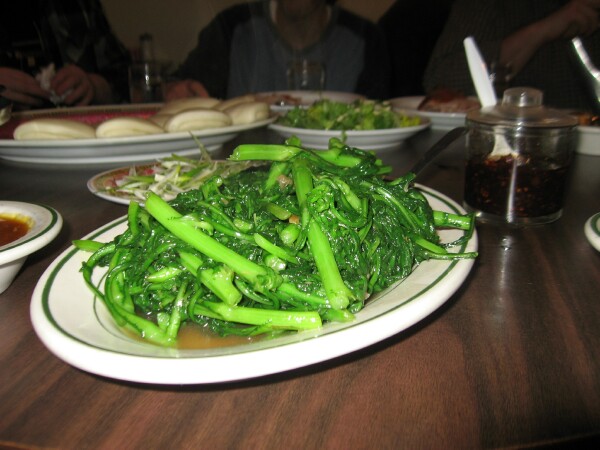 Pumpkin Squash, which is described
here
by Mike Sula (m'th'su) who joined in the Z B-day festivities, was the best damn squash I'd ever eaten. And I don't just mean because of the pork belly, the squash itself seemed to have absorbed richness from the pork belly and was meltingly tender.
Pumpkin Squash
We capped off our feast with raspberry sorbet, included in the price of the duck, and just when I did not think lunch could get any better the bill came and I was flabbergasted by the absolute incredible value. Nine people, eight of which split the bill** paid a total of $20 per person. This included three multi course Beijing ducks, a platter of BBQ pork, Tong Ho (Crown Daisies) and pork belly studded Pumpkin Squash.
Chef Laura was the height of professionalism, service terrific, rice, tea, water, chili oil, switching out plates.....Exceptional value.
Chef Laura, Steve Z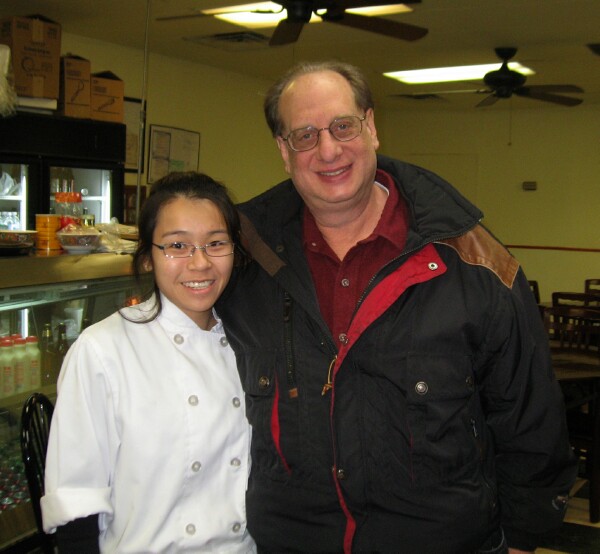 Enjoy,
Gary
*
I called Friday for Tuesday lunch
**
The birthday boy was treated