LTH,
So I'm at Riviera buying a few New Year's Eve snacks, Soprassata, Capicola, fresh mozzarella, roasted peppers etc when I see a hand lettered sign on the outside of the meat case.
Cotechino
Being the inquisitive sort, I asked the owner, Carmelo Pugliese, who happened to be taking care of us, what cotechino might be. His answer, $6.
After explaining I had absolutely no idea, in general, what cotechino was Carmelo said those magic words, the words equivalent to the all-encompassing (
said with a wink
) 'make you stronger', "it's an Italian tradition, lucky for New Years" Lucky for New Years was all I needed to hear, I mean, for 6 bucks who wouldn't buy a little luck.
Carmelo went on to explain it was a mix of pork and pork skin and should be simmered for 30-40 minutes then cooled slightly before eaten. Riviera was pretty busy at that point so that's all the info I got from him, somewhat sparse I know.
Cooked Cotechino from Riviera resting on a full-size dinner plate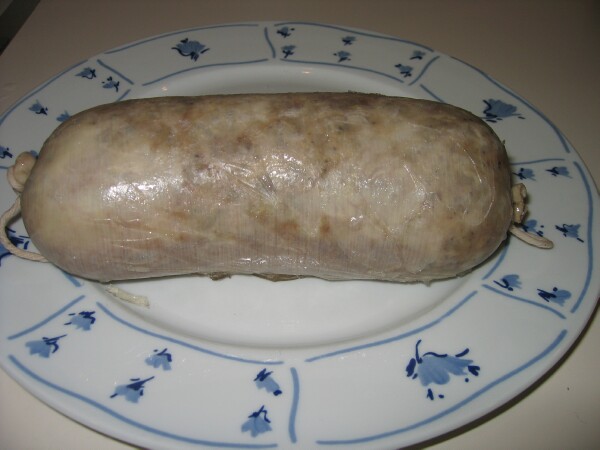 Impressively m'th'su knew, with just a glance, exactly what cotechino was, he also said it's commonly served with lentils for New Years. I served the cotechino sliced and chilled and, quite frankly, was not overly thrilled with the taste, though I could see it being very good warm with lentils or beans.
I wonder what other traditional methods cotechino is served, I get the distinct feeling I missed the boat on this one.
Sliced Cotechino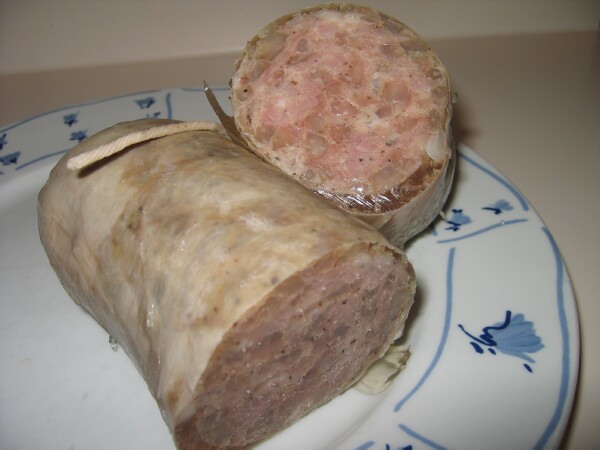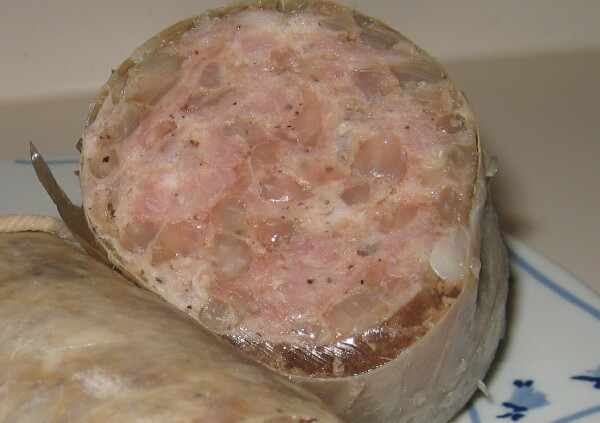 Enjoy,
Gary