Culinary Historians of Chicago
Live from Rome: A Slice of Rice — Italian Style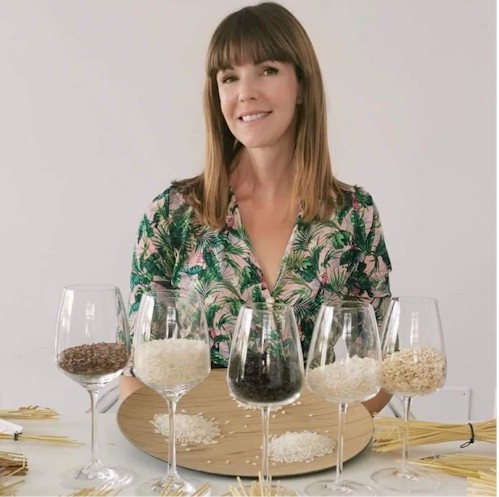 Presented by Valentina Masotti
Our illustrious speaker, Valentina Masotti, rice sommelier, comes to us from her home in Rome, Italy, where she will serve up a cornucopia of delectable rice history, teach us about the different classifications of rice, and demonstrate how to properly prepare risotto. Here's what's on our rice guru's menu:
- What kind of rice is cultivated in Europe and in Italy.
- What should we use for different recipes? (We'll discover the European classification to distinguish the different types.)
- The milling process: white rice and whole rice.
- Round rice: from soups to dessert.
- Sushi rice: crystalline round grain.
- Long B grain for salads and pilaf. Not only Basmati!
- Long A grain for risotto.
- Black whole rice and red whole rice.
- The international history of risotto.
- How to prepare risotto in 4 steps.
Bio: Valentina Masotti is considered one of Italy's most respected food authorities, She is both a certified Rice Sommelier and Wine Sommelier, has published cookbooks on rice, and offers online classes in Italian and English.
Instagram: @rice_sommelier
http://www.facebook.com/thericesommelier
e-mail:
Masottiv@gmail.com
https://www.ricesommelier.com/
(Select English version.)
***
Saturday, June 10, 2023
10 a.m. Central Time
Presented Via ZOOM
If you are not already on our email list, then to receive zoom link,
please e-mail:
Culinary.Historians@gmail.com
http://www.CulinaryHistorians.org