I have a contact for ramps that can be transplanted —they are in clumps with dirt—$10/clump. They recommend 3 clumps transplanted in a triangle in a shaded, well mulched plot to encourage proliferation (they are coming from a large forested area that will be bulldozed into oblivion in the next year or so by a developer).
The person sells ramps to Acorn Acres and while I can't vouch for the transplantation success (I'll be trying my first batch next week), I've bought them for the past for years and planted a few of the roots and they have sprouted as singles. Supposedly planted the clumps where they can connect in the center is the secret to establishing a true patch. Looking forward to trying it out!
Pic (hopefully Ronnie will add) is of the regular bunches I buy from Acorn Acres who buys from the forager. The forager is in Chesterton. PM me if you'd like her contact info . . .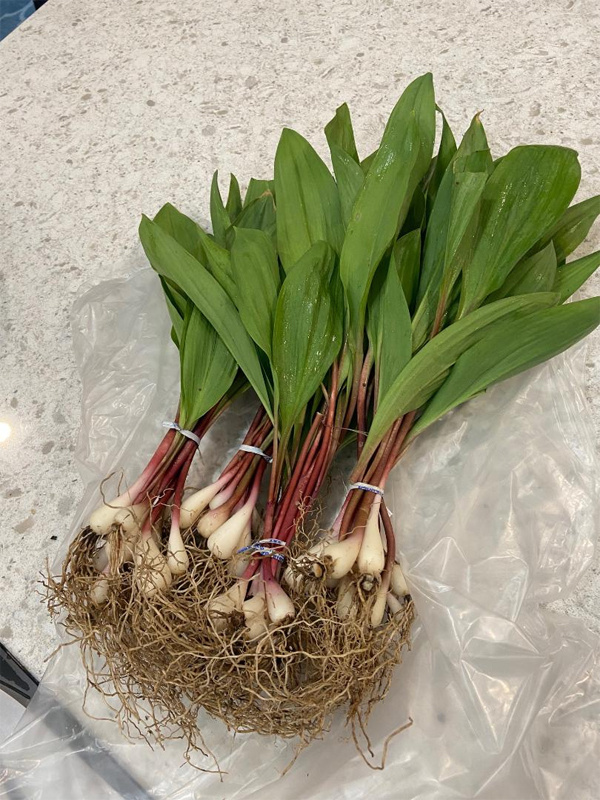 "Knowledge is knowing a tomato is a fruit; wisdom is not putting it in a fruit salad." Miles Kington