It's already that time again--our annual evening of soup-serving and fellowship at the Hideout! Here is the message from Martha Bayne,
Soup & Bread
's amazing creator and sustainer.
"Tis the season -- to start planning for Soup & Bread. Now in our eleventh year (!) we return to the Hideout on Wednesday, January 2, for another thirteen weeks of soup to warm your hungry, chilled, bedraggled soul. And as ever we want YOU to join us on the soup line.

As ever, we'll be in the cozy back room of the Hideout every Wednesday from 5:30 to 8. As ever, we will have bread and other treats donated from local bakers. As ever, kids are welcome if they're with a parent or guardian. As ever it's all pay what you can -- give one dollar or one hundred, you're still welcome to join us and fill your bowl. And as ever, your donations will be passed on to our network of neighborhood food pantries and hunger relief organizations."
We will have 8 slots--some have already been claimed but plenty still remain. For those making soup, you are committing to bring 3-4 gallons of your concoction, already warm and ready to serve. S&B provides a crockpot already plugged in and ready to go, a ladle and lots of hungry eaters! We always have a few vegetarians and vegans--we'll set aside one slot each for those (can be 2 vegan as well). You are welcome to be as creative as you like--just note that we're in close quarters so if you plan to bring toppings, keep in mind that you'll have a fairly small work station from which to do your thing.
So just respond back to this post with what you'd like to bring--Soup, Dessert, Bread, Other, Your Appetite--and we'll get you on the list. You don't have to tell us what soup you'll be bringing right away--but we will need to know prior to the event, to make sure we don't have too much repetition and that we take care of our veg friends.
Looking forward to seeing a GREAT turnout with lots of delicious soup!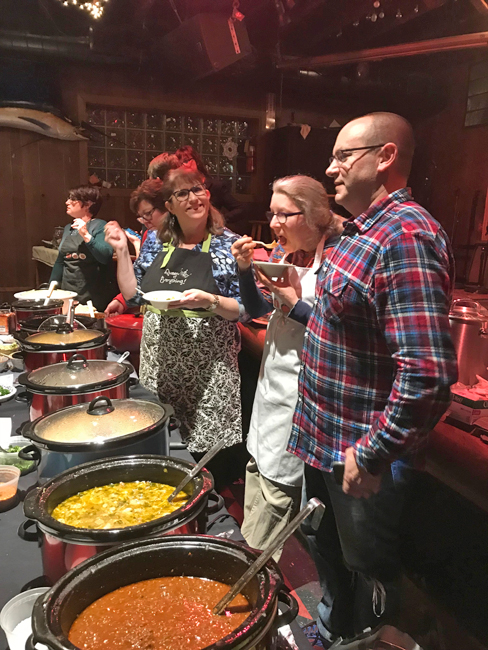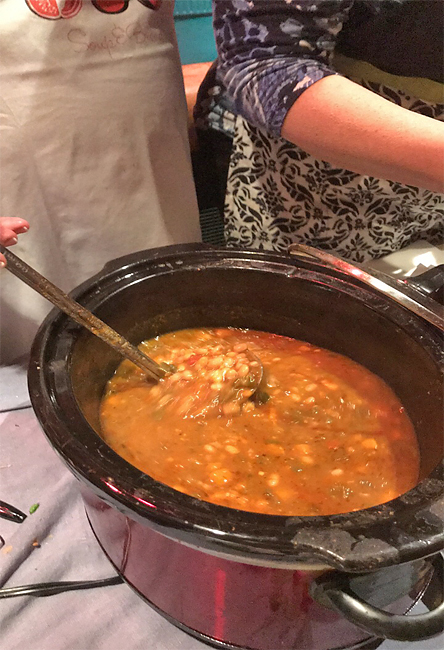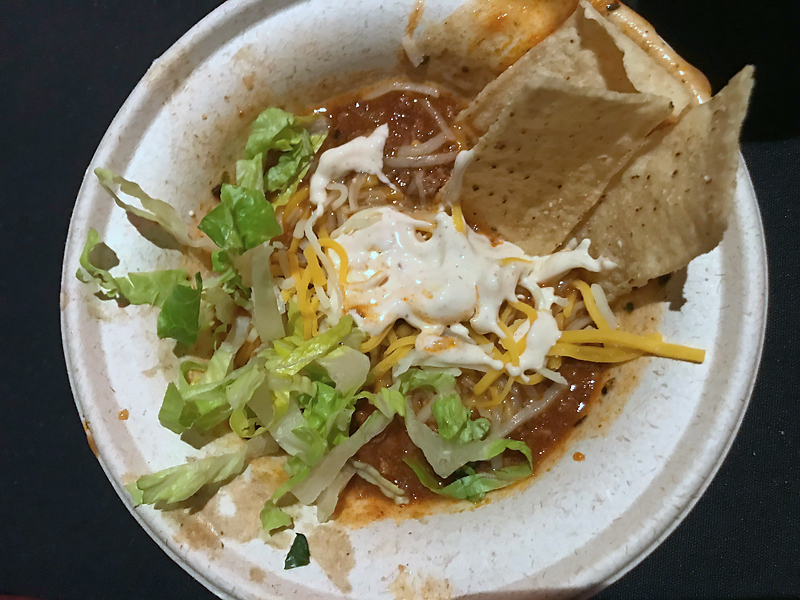 Soup:
1. Boudreaulicious: Avgolemono
2. mbh: Spicy Cauliflower (Vegetarian)
3. BR: Chicken & Andouille gumbo
4. iris arbor: Sweet & Sour Cabbage Soup
5. laikom: Gia' Kay (aka Mock Dog soup—Vietnamese pork hock and bamboo soup)
6. AlekH - Mushroom & Wild Rice
Dessert:
1. ronnie_suburban
2. Justjoan--Peanut butter cookies
Other:
Soup & Bread
@
The Hideout
1354 W Wabansia Ave
Chicago, IL 60642
(773) 227-4433
Last edited by
boudreaulicious
on February 12th, 2019, 10:59 pm, edited 8 times in total.
"Knowledge is knowing a tomato is a fruit; wisdom is not putting it in a fruit salad." Miles Kington