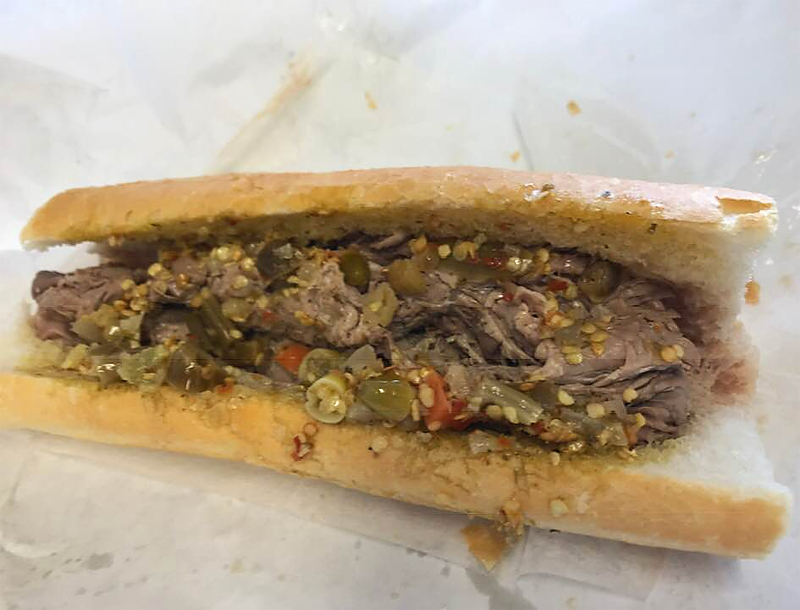 Italian beef from Riviera Foods
I'd like to share a side project of mine with LTHForum. First, a simple history. When I moved to Chicago I became somewhat obsessed with Italian beef sandwiches. Every time I tried a sandwich from a new place, I would record it in a simple spreadsheet with scores for component categories, and an overall weighted average score. Eventually the spreadsheet grew to encompass address information, and from there it was a short leap to creating the official Italian Beef Google Map, now linked here for the amusement and edification of all:
https://drive.google.com/open?id=17Togo ... sp=sharing
A few notes on methodology. Each sandwich is given a total score out of 10 based on the average score of the component categories:
beef, bread, giardiniera, gravy, and construction
. Each category's score is also weighted differently to reflect my personal preference; for example, I dislike when a sandwich falls apart on the first bite, so the construction score is weighted relatively heavily. I have also included scores for
fries, spiciness, and ambiance
as a matter of curiosity, but these do not factor into the total score. All data and score weights are here in table form:
https://docs.google.com/spreadsheets/d/ ... sp=sharing
All scores are based solely on my opinion, and reflect the experiences of only one visit in the vast majority of cases. Any recommendations for new sandwiches to try are greatly appreciated! I know this is a site with perhaps the world's most preeminent scholars of the Italian beef, so I gladly submit my research to peer review.
Happy Beefing in 2019
eating while walking