Did approx. 24 hours in Indy this past weekend and had a blast. Ate and drank too well.
First stop in town, and first food of the day for me was
Shapiro's
, as noted elsewhere on LTH a cool Mannys style deli/cafeteria. Not quite up to Manny's imho but a good sandwich: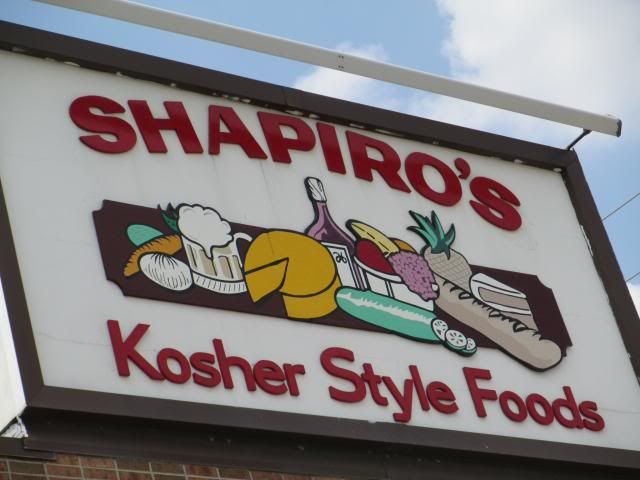 Reuben: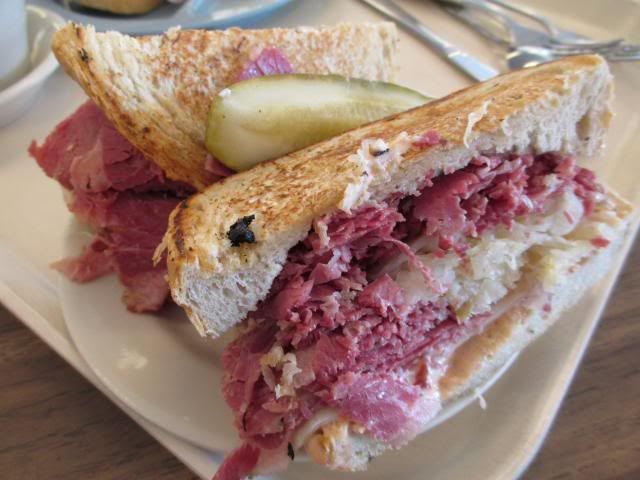 kids corned beef - w/ mac n cheese: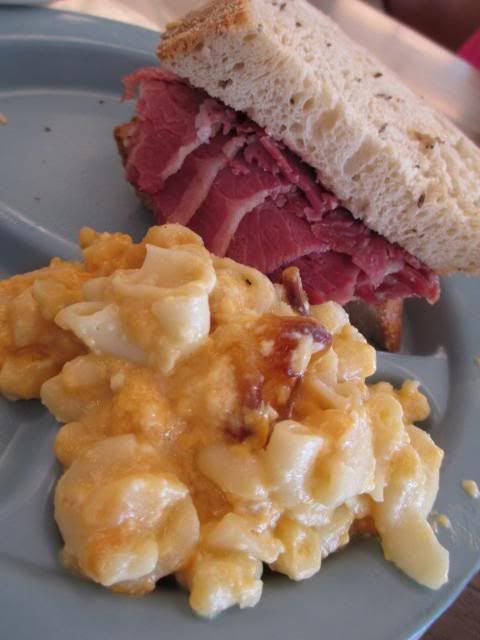 Shapiro's Deli
808 S. Meridian
Indy
Made a quick run over to
Smoking Goose
to check out their wares. Place smelled like heaven walking in, a nice smoke that lingered on our clothes for a short time after we left. Snout to tail butcher here, curing their own meats, etc. Tried some of their products later that night at Blue Beard and was impressed. Grabbed up some of their bacon, smoked italian sausage and lard to bring home.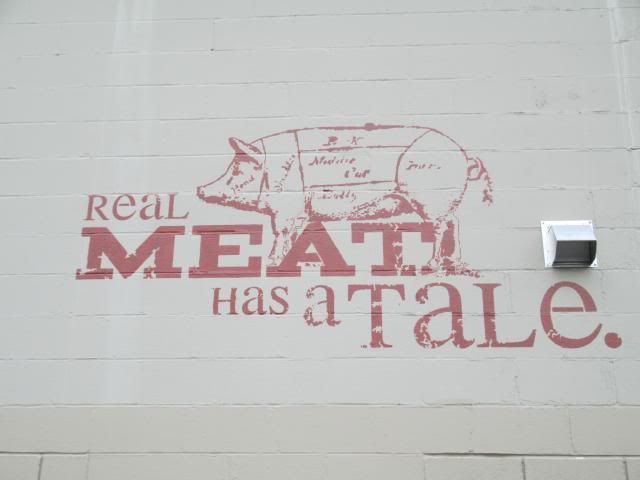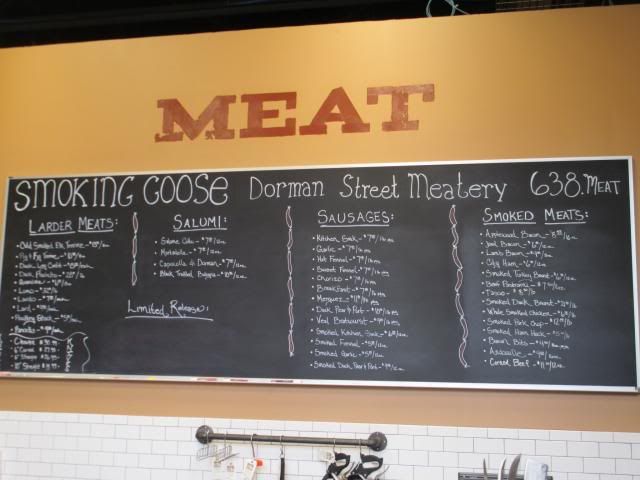 Smoking Goose
407 Dorman
Indy
Had to get over to
Goose the Market
for a Batali I have seen mentioned on the site as well. Another cool market, definitely reminded me of PQM(but a little more pocket friendly), cool staff, knew their meat.
Grabbed up some andoullie(for some gumbo I have planned with some illinois raised salt water shrimp I am on the trail of) & some ground pork(duroc).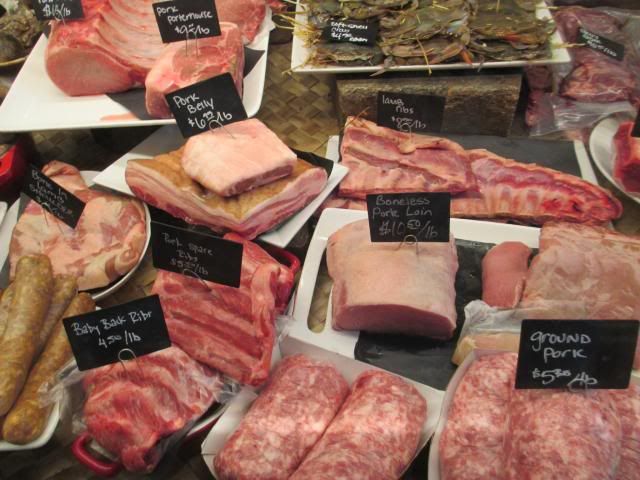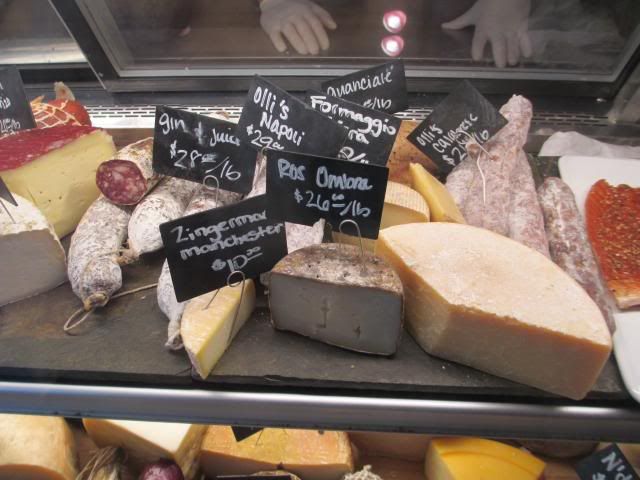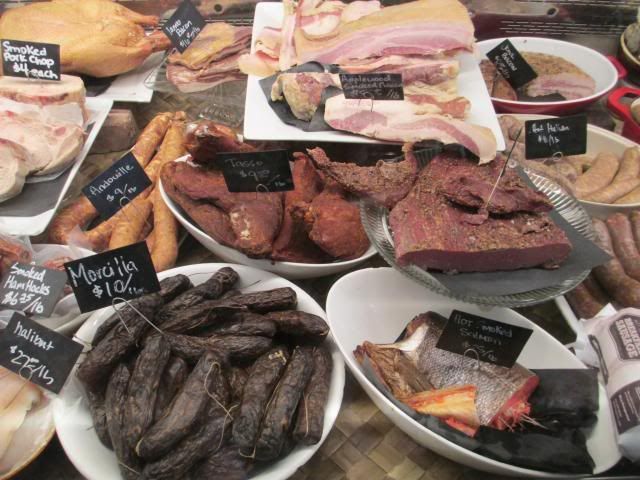 Batali is one of the finer sandwiches around, great meats, great bread: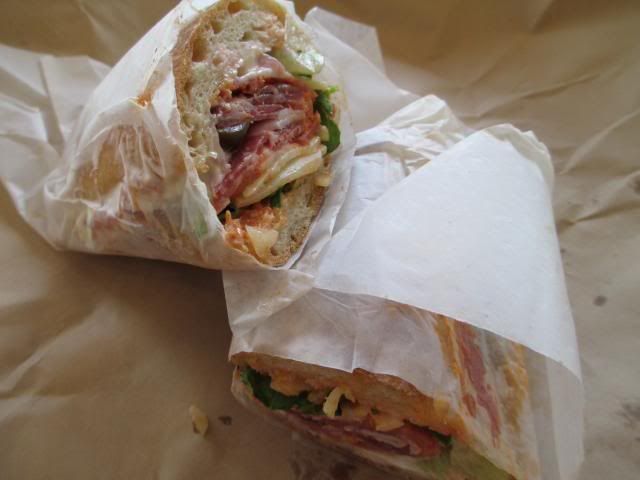 Goose the Market
2503 N. Delaware
Indy
Rolled off to the Hotel over by the speedway for a quick swim then we headed out to Blue Beard for dinner, no reservations accepted so we got in right around 5.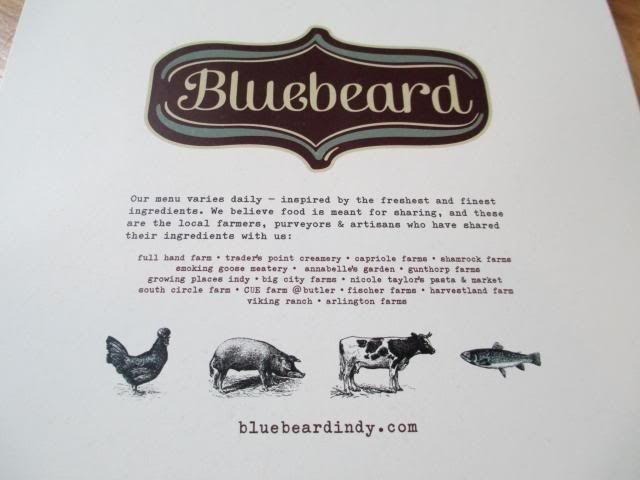 Knowledgeable waiter, knew the menu front and back. Started with a mixed drink
The Pendennis Club(riverboat rye, wilks & wilson raspberry gome, regans orange bitters) - strong/tasty drink: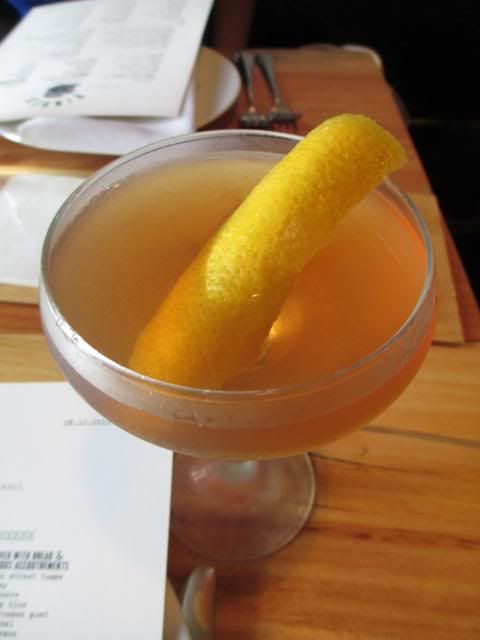 also enjoyed their $5 can of PBR and shot of house whiskey special.
Was interested in doing the meat and cheese offerings at Blue Beard as I had read Smoking Goose and Goose the Market provided some of the cured meats.
if memory serves(sopresetta, stagberry & delaware fireball for the meats):
cheeses: bloomy, idiazabal & arabella: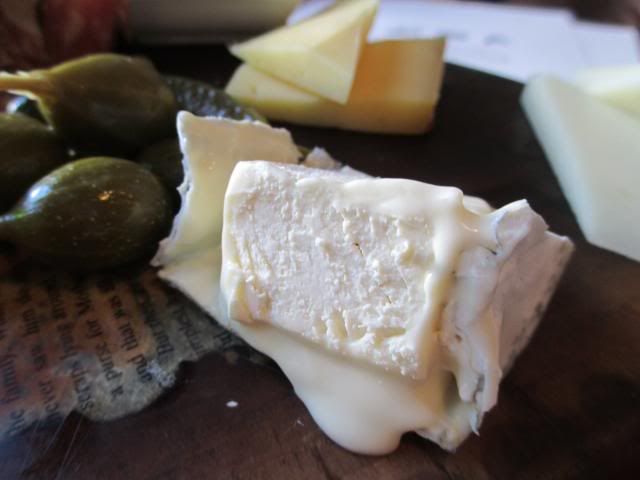 The meat and cheeses were the highlight of the visit here, the crab encrusted halibut with the razor clam maque choux, andoullie and sweet corn entree was really good as well. We really liked our visit here.
Blue Beard
653 Virginia Ave.
Indy
Next up I split off from the girls and didnt have my camera, they went to the mall, I walked a few blocks over and hit St. Elmo, & more specifically the
1933 Lounge
. My bad for not knowing more of the history of the bar but I believe it was a speakeasy back in the day. Upstairs from the steakhouse, dark, and comfortable. Had the signature shrimp cocktail which is served at the 1933, they have a shrimp station behind the bartender to crank them out. I thought it was good, not the greatest, but good. Drinks did me in at this spot, glad I didnt drive home. Some of the healthiest pours I have ever seen. Had a beer and a shot to start, love places that pour shots in rocks glasses(filling it 3/4 of the way with the good stuff doesnt hurt either. Also had a Knob Creek Old Fashioned that I think is what knocked me on my ass. Muddled orange slice and bitters, a healthy pour of Knob Creek and some ice cubes. Loved the 1933 Lounge.
St. Elmo/1933 Lounge
127 S. Illinois
Indy
Started off the next day early and the first stop was
Maxine's Fried Chicken & Waffles
, had some Indy fried chicken spots on the list just to give them a try. Didnt want to head East of Indy for the fried chicken trail or drop $20 for a family style meal of fried chicken at Hollyhock, Iron Skillet, etc. Just wanted to try a few pieces of pan fried chicken.
Maxine's shares a building with a gas station: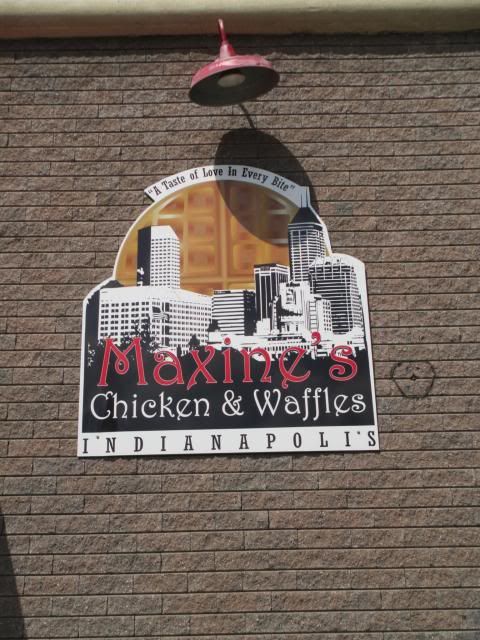 Did up a single wing and waffle and also had them fry up to order a single breast and a couple more wings: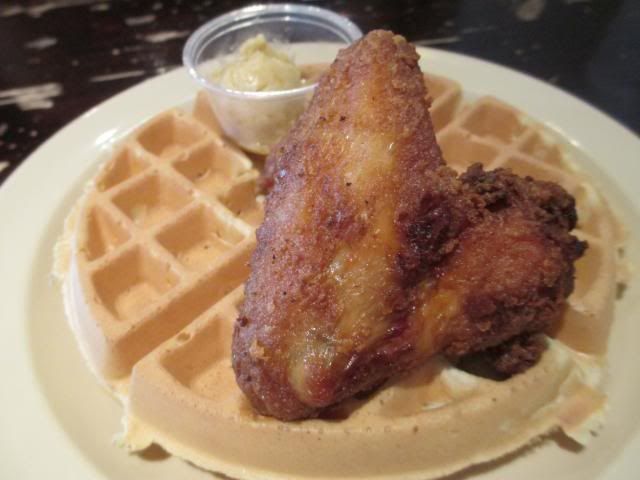 really good stuff, waffle was light, but also a little chewy, chicken was top notch. Breast had tons of flavor, meat and breading. - lighting was weird in there so I couldnt get too many pics without shadows. This was some good fried chicken.
Maxines Chicken & Waffles
132 N. East St.
Indy
While out doing some research on some breweries in Indy I drove past this place -
The Sanitary Diner
- Guess it was originally located in Cleveland (Euclid and 71st) during the 1940's -50's - OMahoney's - Now restored and possibly used as a lunch spot for Angies List employees.
Had couple more stops to make before we jetted out of town.
Rook
, a Banh mi spot. Banh mi interested me, but it was the pork craklin and shrimp chips sides that caught my eye.
Did up a "Rook" (pork roll, chicken liver terrine) & some the cracklins and shrimp chips: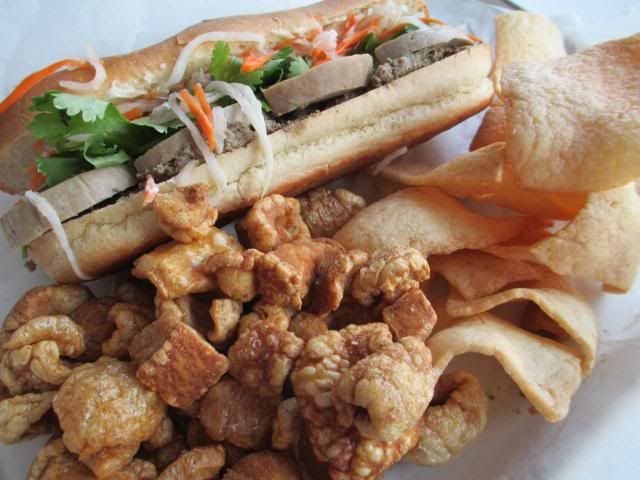 the pork cracklins were some of the best I have had, fresh from the fryer, crispy on the outside, creamy inside. Great stuff. Shrimp chips were also good.
Rook
719 Virginia Ave.
Indy
Fun times: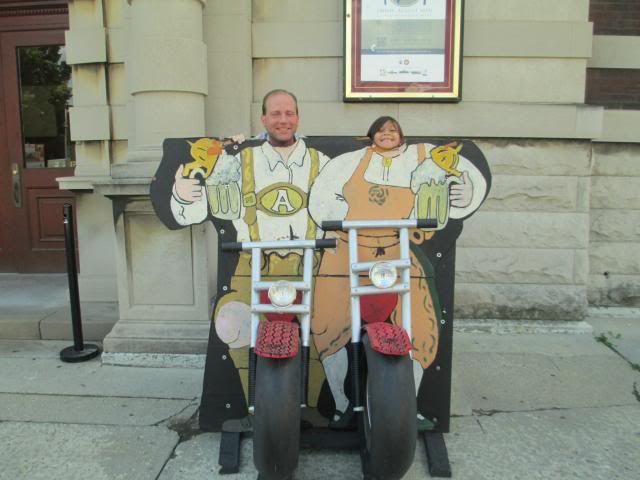 Next up we hit
Jiallo's
for some jerk chicken.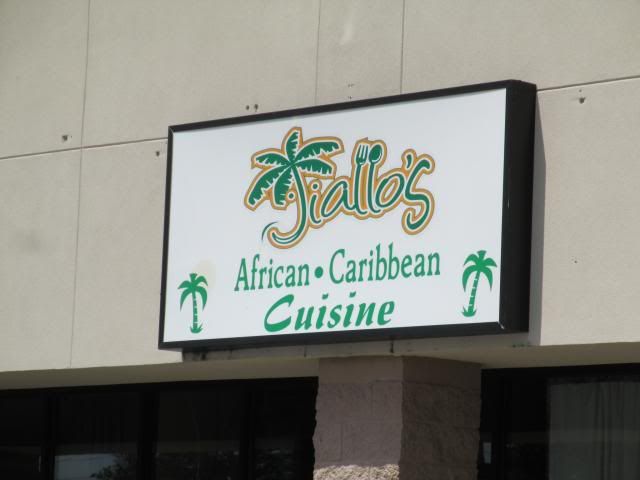 Hidden in a strip mall, their chicken did not disappoint. Neither did the plantaines or red beans and rice.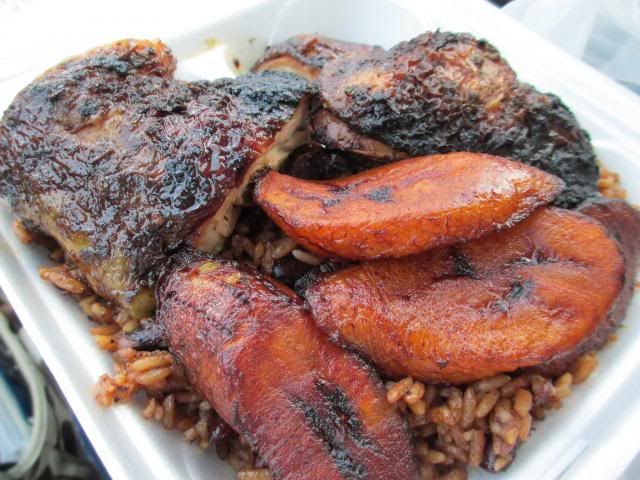 Menu had alot of other items on it, they were sold out of meat pies unfortunately.
Jiallo's
4202 W. 56th
Indy
Last stop in Indy was
Mississippi Belle
for some more chicken. Another spot in a strip mall, this place was packed with the after church crowd, all chowing down on family style fried chicken. Grabbed some to go with a choice of 4 sides for like $14.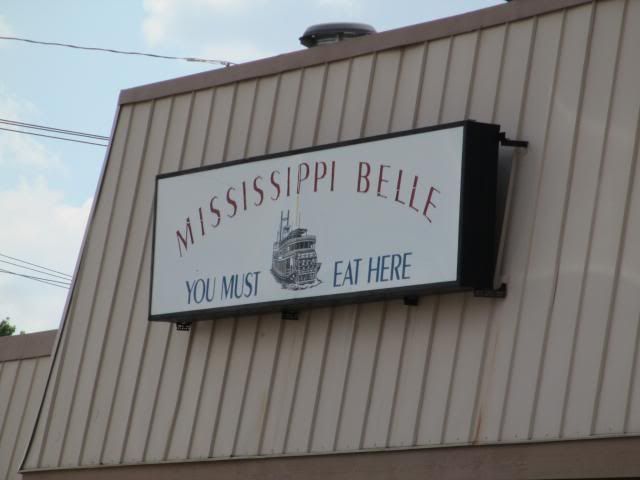 Would love to come back & eat a meal here and not take it to go:
Good chicken, not as much flavor in the meat going on as Maxine's, but solid.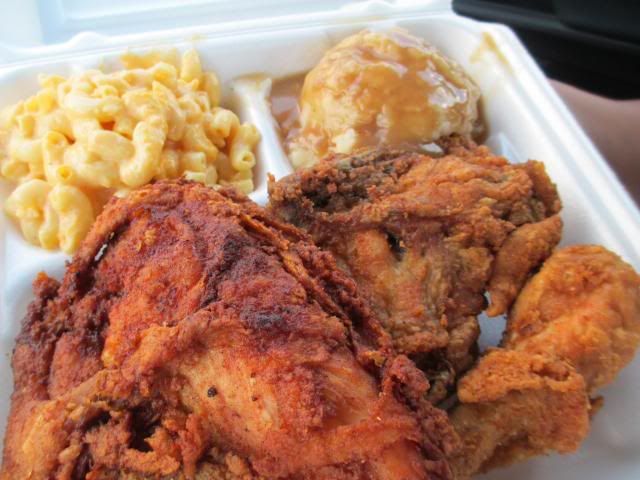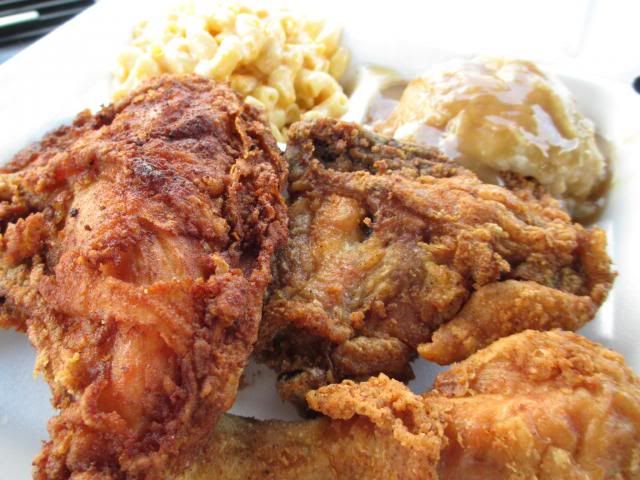 Mississippi Belle
2170 E. 54th St.
Indy
Great, quick visit. The pan fried chicken I did try was really good, that said LaSalle county can hold their own with them.
Bonus:
Didnt want to mess with I65, so ran US 52 most of the way back. Rolled through Fowler, IN. and spotted this gem:
Fowler Theatre: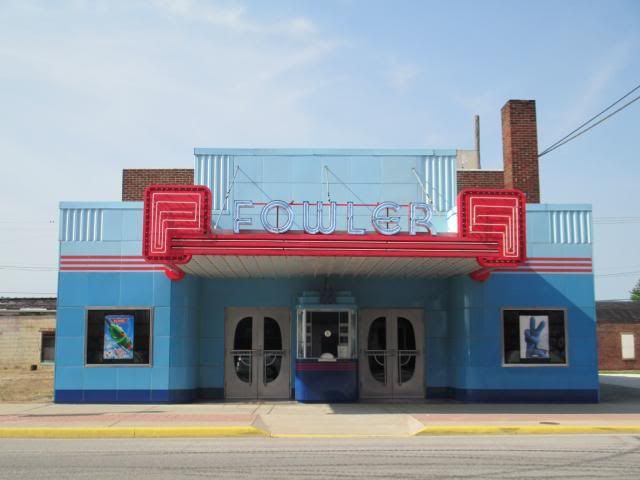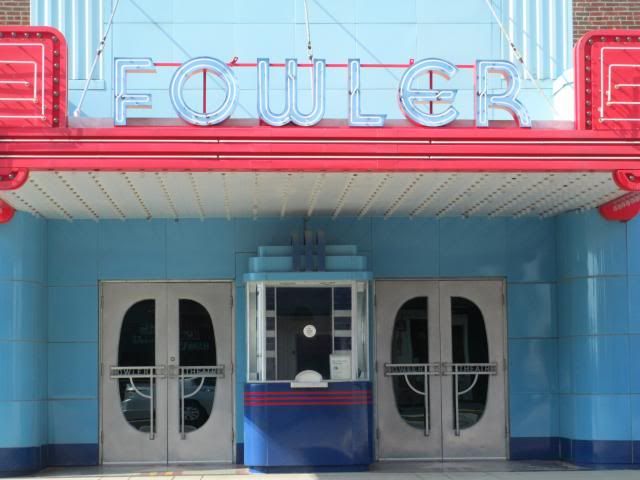 Built 1940. Read that it was one of five movie theatres in the country to premier Gone With the Wind. Theatre fell on hard times, but was saved from being sold off and razed. Theatre is back in operation and being renovated.
Fowler Theatre
111 E. 5th
Fowler, IN.