Tried a new gumbo recipe Sunday, and was pretty happy with the results. Ill call it pork spare rib and tips gumbo.
Variations on the recipe were to use a slab of spare ribs and the rib tips. I seared these in a pot with hot oil, then simmered the seared ribs and tips for 2 hours in 3 quarts of chicken stock and a couple cloves of garlic. End result was 2 quarts of a chicken stock infused with porky goodness.
I strained the stock and kept it on the stovetop, and got as much grease out of it as possible.
Pork was pulled off the bone and reserved, it resembled the brilliant crispy pata I had recently @ Sunda actually.
Veg was celery, green pepper, onion, green onion and jalapenos. Kilbasa was the sausage choice.
The roux(flour and butter)...., an hour version(or 2 beer, 2 bourbon shots, and 2 tequila shots) that was incredible. Dark mahogony color, and nice.
End product on the first night was a thinner gumbo than I am used to but dark, and flavorfull. SPrinkled with some gumbo file, and green onion, and served with a mound of rice and 2 sunnyside up quail eggs. Quail eggs took it over the top, and will be used on all versions going forward(plus any other dish/item I can toss some quail eggs on from now on....
edit: second night this gumbo was brilliant, the dark roux really had it popping with layers of deep flavor. Broth was silky and thicker than the 1st night.
browned then simmered pork: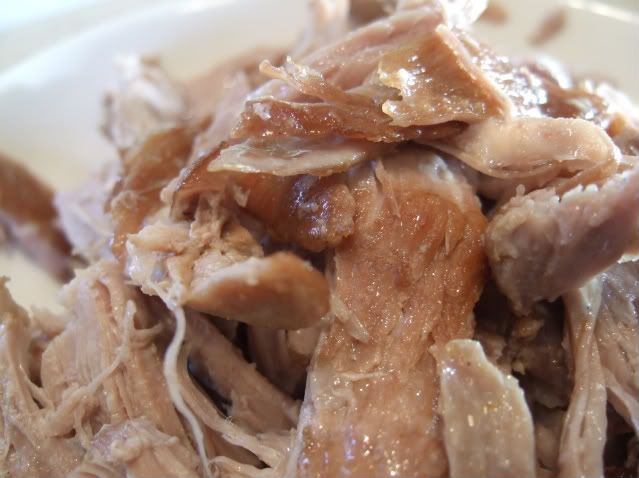 finished roux: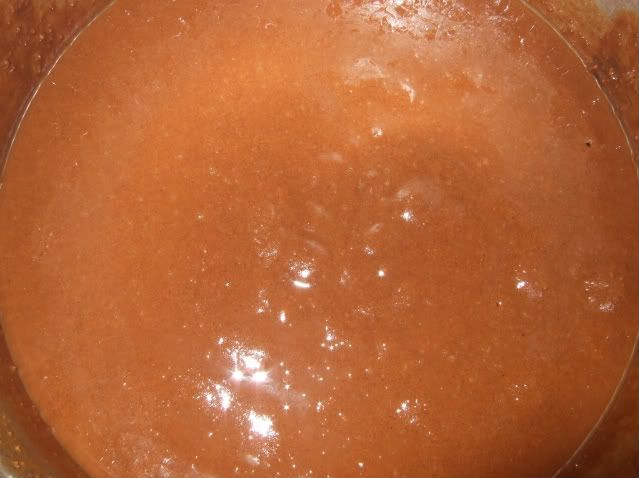 my bowl night 2: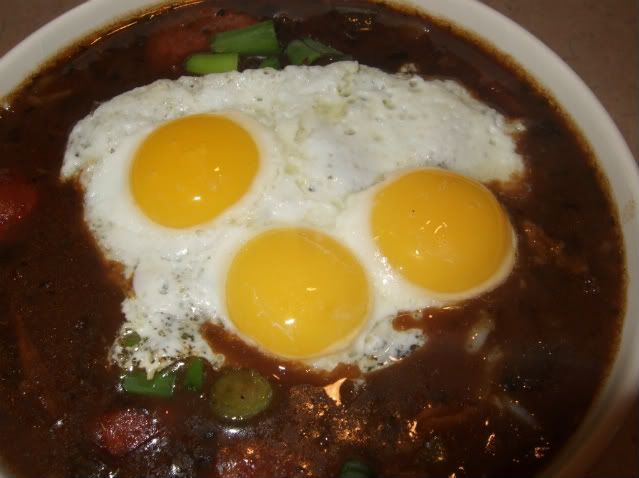 Next batch Ill add some okra & perhaps some crispy pork belly.