LTH,
Cathy2 offered to treat for Burger King Fire-Grilled Ribs, uncertain if motivation was generosity or ironic humor.
8-Piece Fire-Grilled Rib Value Meal, $14.38 with two additional sodas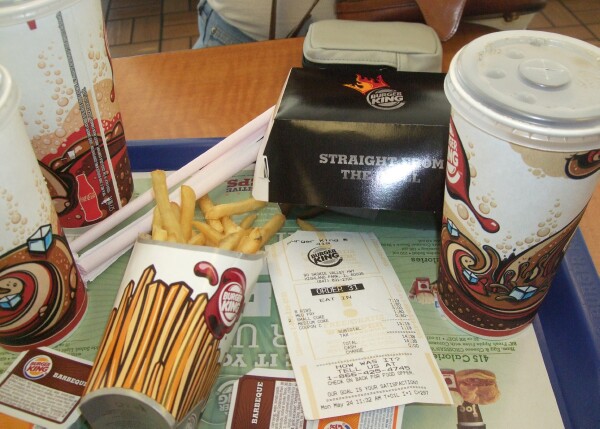 The Reveal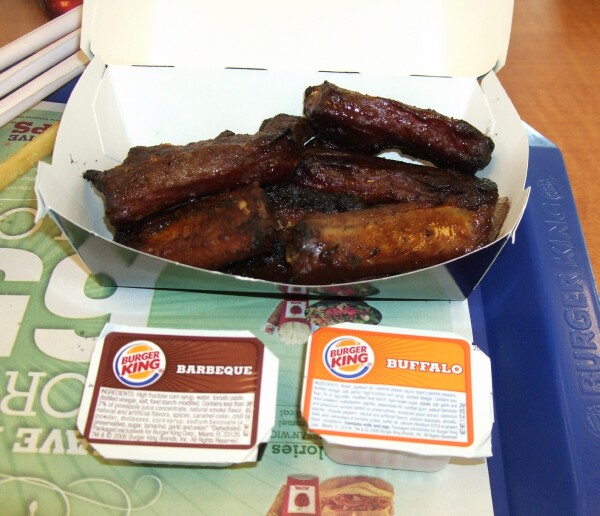 Fire-Grilled Rib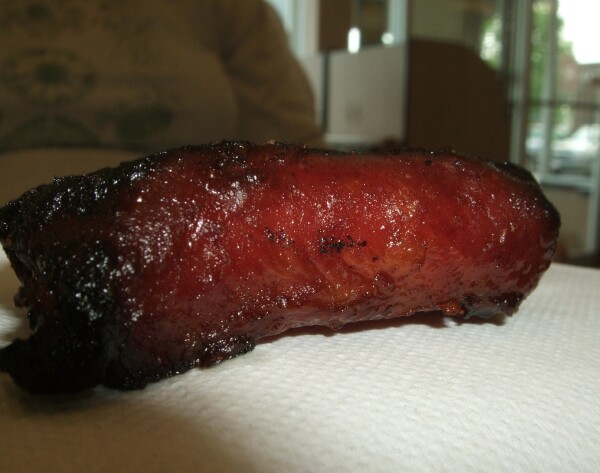 The Bite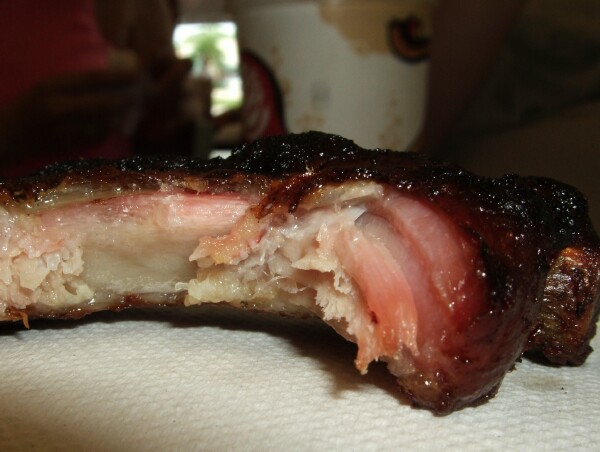 BK Fire-Grilled Rib Tasting Notes:
- No smoke flavor, ribs are finished in the fryer before service.
- Not repugnant, lowest common denominator flavor.
- Slight chew to the meat, greasy finish and mouthfeel.
- BBQ sauce abhorrent, repugnant, a train wreck in a peel back package. Thick syrupy high fructose liquid smoke laden mess, sticky sweet liquid smoke infused diarrhea.
- Buffalo sauce, ranch with vinegary hot sauce, an odd not of nature color.
Highlight of our meal, by a wide margin, were the home-made Eggplant Roll-ups with Korean Carrot Salad Cathy brought for us to try. Nice hit of garlic, sweet-sour crunch from carrot salad, very tasty.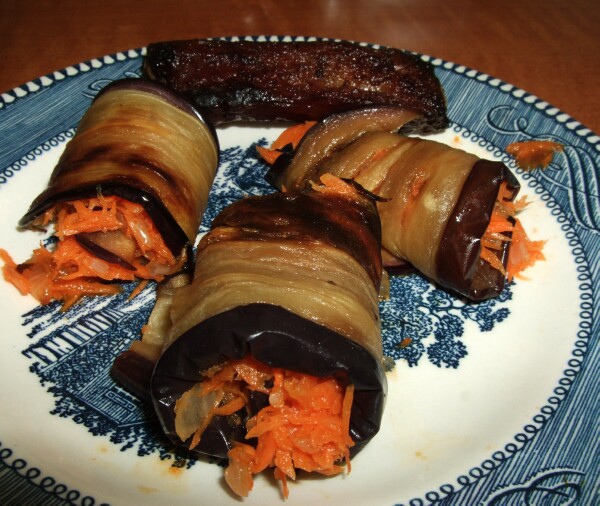 You always feel like a King at Burger King!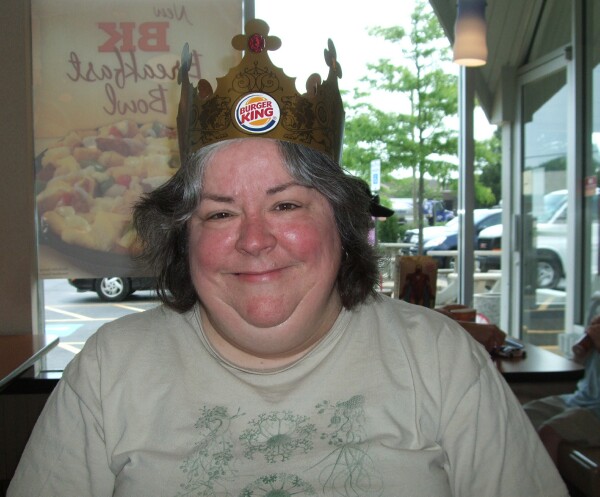 Enjoy,
Gary