LTH,
Had a pretty darn nice LTH day last week, for lunch I smoked ribs, made slaw and BBQ sauce for friends from out of town. They live in Houston, are BBQ aficionados, and for dinner we went to Sabatino's.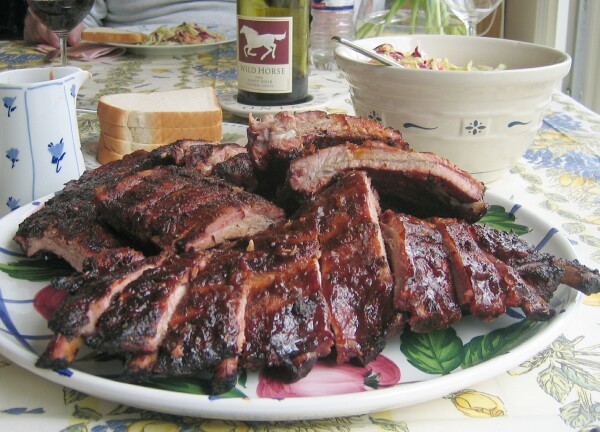 I only have the one BBQ picture, just as I took the picture the battery ran out and, when I started to get another battery, with the request they wait a sec, I was (almost) physically attacked by a hungry 110-woman. They seemed to like the ribs, I made 3 large racks of loin back, same cut as baby back but larger, and they were but a pleasant memory in short order.
Which brings me to dinner, Sabatino's, Old School Italian American perfection, right down to the strolling musicians, which, as I've said before, are surprisingly good.
We stared our meal with, also surprisingly good, gratis pizza bread.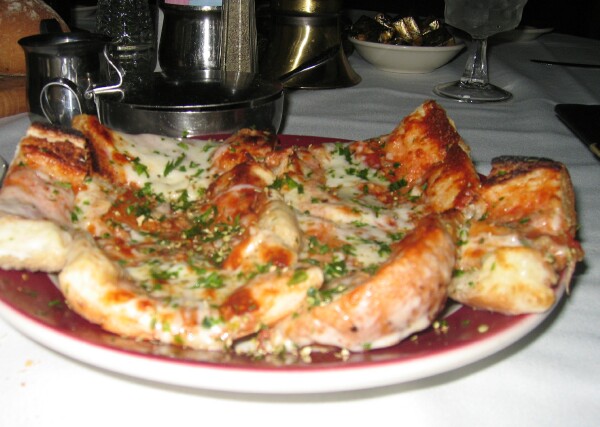 Baked Clams, contain small whole clams, not minced and were given a serious thumbs-up by the baked clam aficionado at our table.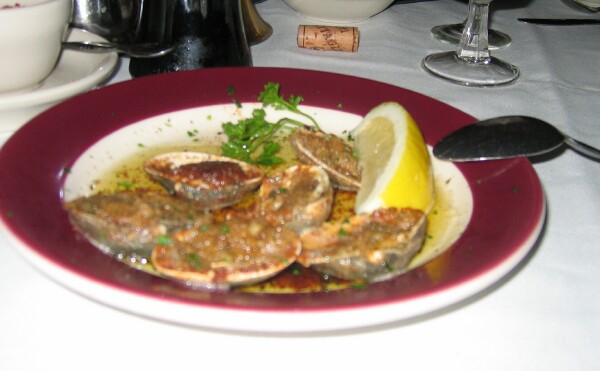 Bresaola w/Parmesan and arugala, was delicious with a drizzle of olive oil and a sprinkle of crushed red pepper with Sabatino's warm, crusty Italian bread.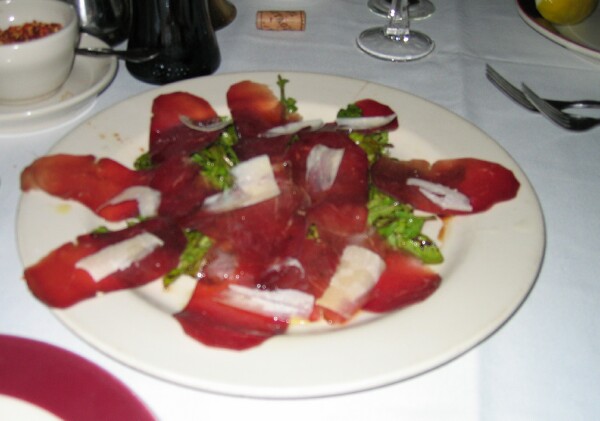 Prosciutto w/olives and Parmesan was, well, Prosciutto w/olives and Parmesan.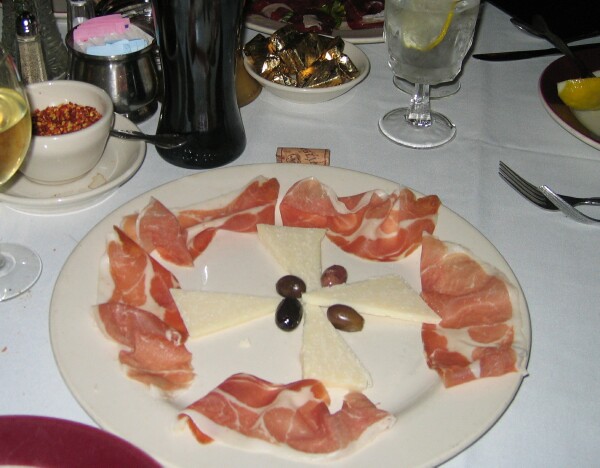 Soup, either Minestrone or Stracciatella, I had Stracciatella. To which I added crushed red pepper. (I was in a crushed red pepper mood that evening)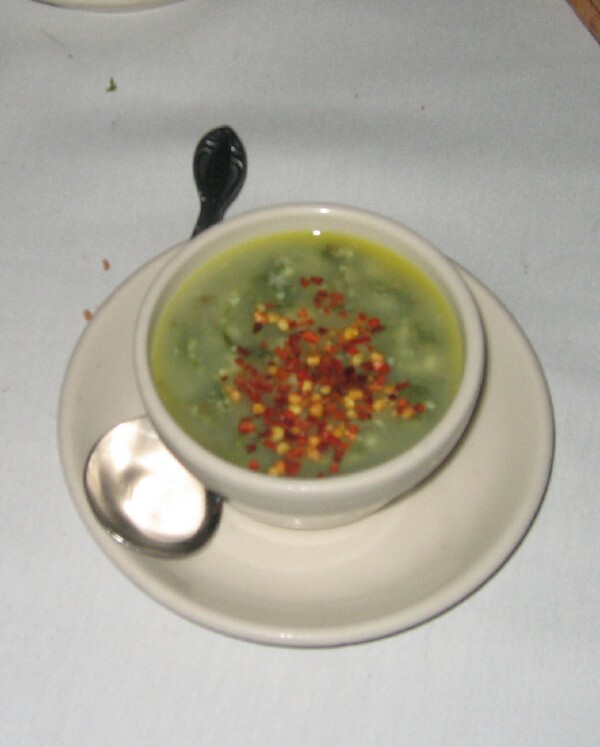 and salad are included with your meal.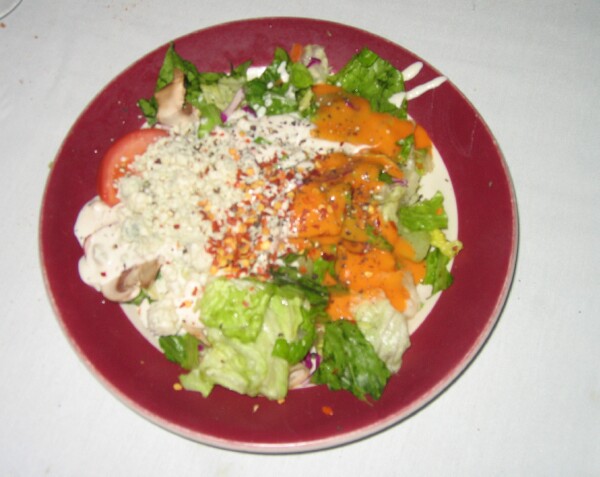 It was Wednesday and Wednesday means Lobster Special at Sabatino's, at least it does to my bride. Lobster tail on plate is actually a little bigger than it looks. Wednesday price is $19.95 including soup, salad.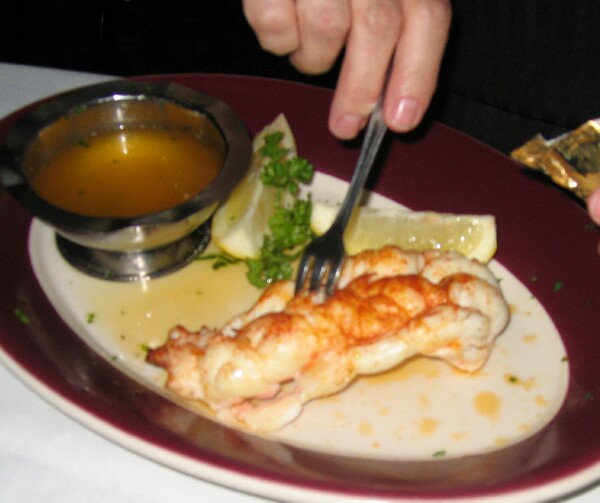 I had, as if you can't guess
, Chicken Vesuvio. A tasty, no peas, wine, not lemon juice, version.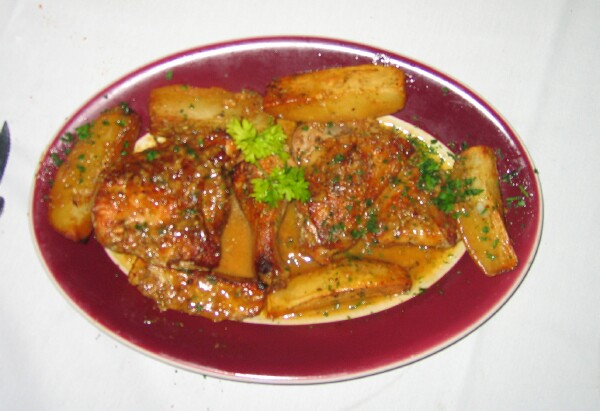 Sister in-law Rita had Rich's Special, Beef filet with mushrooms/shrimp/veal, which she enjoyed.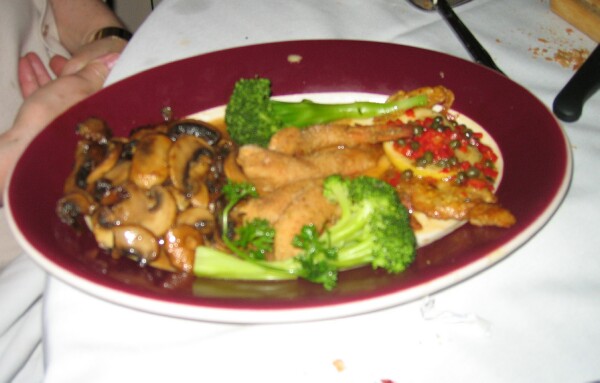 Two at the table ordered Lake Superior Whitefish, which had good flavor, but the bottom was a wee bit overdone and the upper flesh slightly mushy. I'm being picky, but, being from Wisconsin, I tend to have high expectations of
Whitefish
.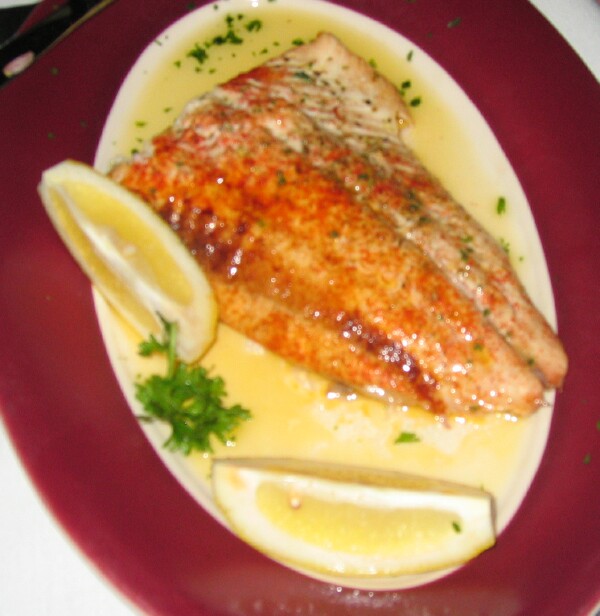 Baked Alaska, prepared tableside is a showstopper.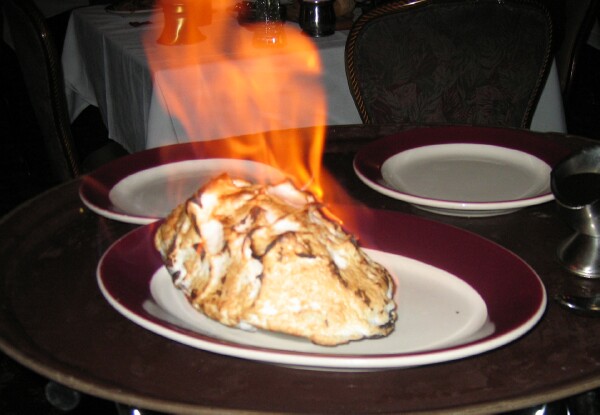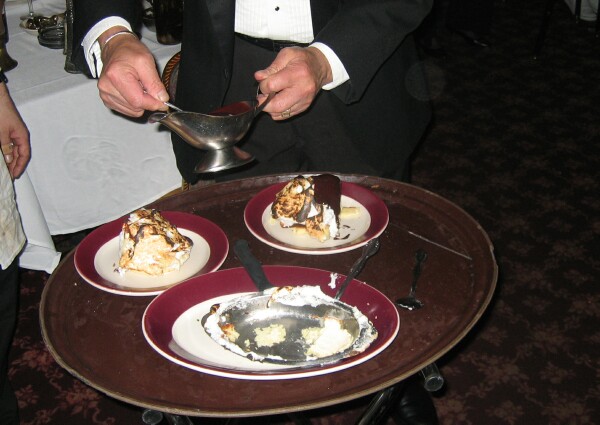 Sabatino's as has been discussed by JeffB, JimInLoganSq, Ed F, EatChicago and many others, is a fun, good bang for you buck, throwback in time Chicago gem. If you haven't been, are in the mood for Old School Italian/American food served with flair, I highly suggest a visit.
Don't forget to have the strolling musicians play a tune or two, it's really quite enjoyable, as evidenced by Ellen's smile.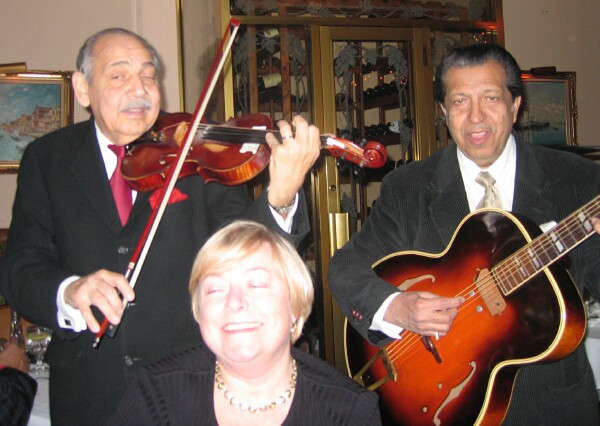 Enjoy,
Gary
Sabatino's
4441 W Irving Park Rd
Chicago, IL 60641
773-283-8331