LTHForum,
It is my pleasure to nominate Moon's Sandwich Shop for an LTHForum Great Neighborhood Award.
I learned early on don't judge a book by it's cover and Moon's cover, exterior that is, gives not a clue to the friendly people and hearty delicious fuel for belly and soul contained within.
Moon's Sandwich Shop Since 1933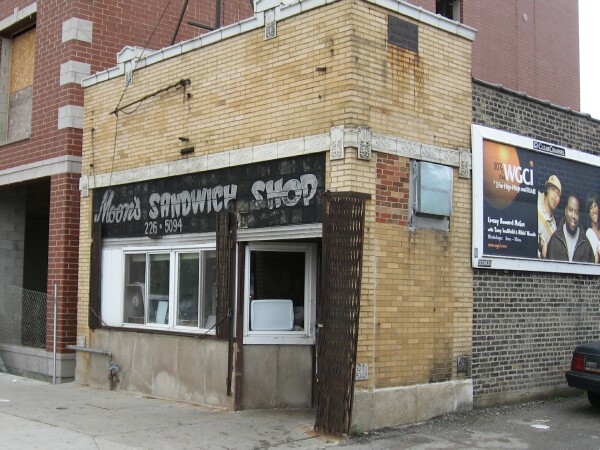 Moon's has energy, humorous banter between, well, everyone in the place, sweetly savvy waitresses ribbing customers, customers counter, countermen counter counter customers, grill men grill and all the while large to herculean portions of corned beef, eggs, grits, pancakes and the occasional daily special make way to hungry customers.
Knowledgeable
grit meisters
have rightly praised Moon's grits, stark white mounds dotted with chunks of butter often with a pair of over easy eggs nestled along side.
Moon's Grits and eggs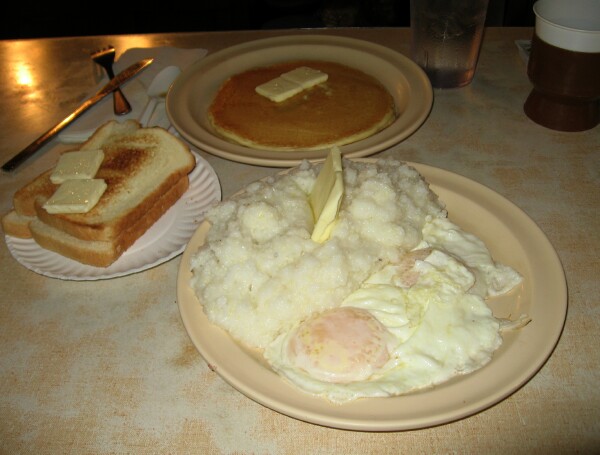 Daily specials shine, Meatloaf dense, elemental, a beefy dark star imploding upon itself dragging in shards of green pepper,
Meat Loaf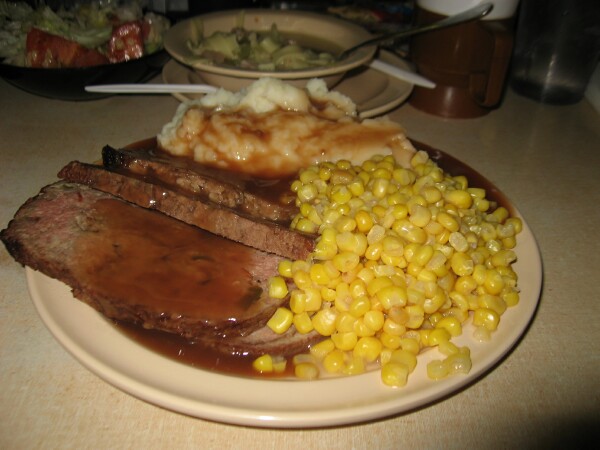 Everything I've tried at Moon's has been good to very good, ok, I'm not wild about the chili, from
30's Style Burgers
to sausage and pancakes, but Moons linchpin, how I
first heard
about Moon's just prior to
JustJoan's
inviting Moon's post, is the corned beef. Moon's corned beef is in the top couple in Chicago, right along side
Manny's
, juicy, slightly fatty, delicious be it on rye, as breakfast meat or, seemingly the most popular form at Moon's, piled high with mashed potatoes, corn and gravy.
Moon's Corned Beef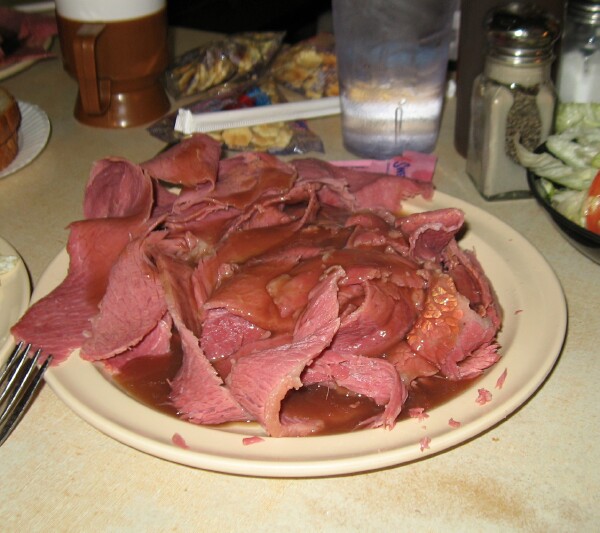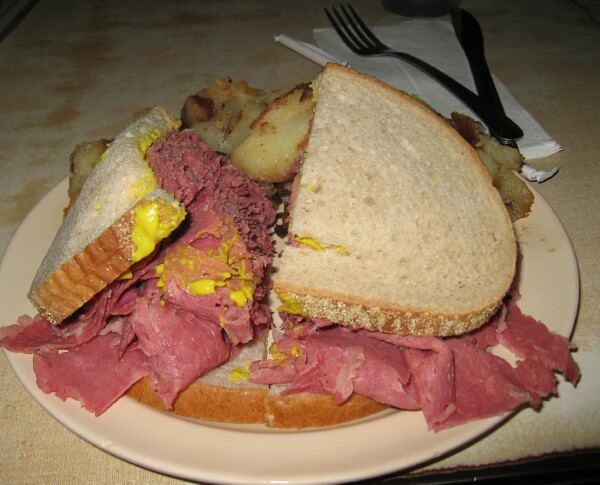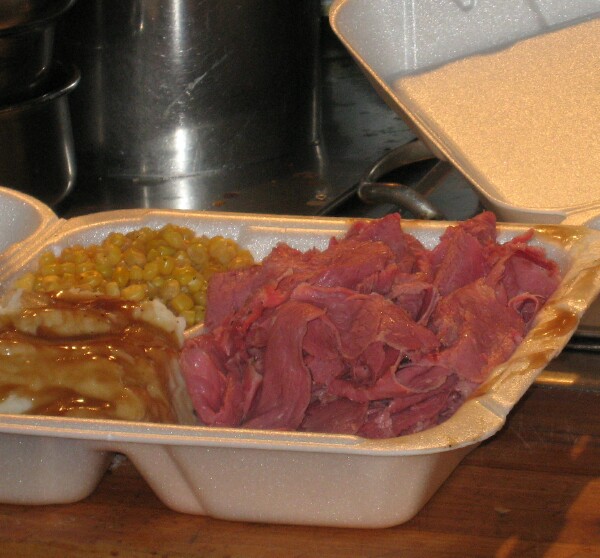 One of the benefits of being a semi regular is I've developed a casual conversational friendship with Henry, aka H.J., grill man extraordinaire and advanced amateur astrologist. How many people do you meet in life that can make silky smooth scrambled eggs and tell you, with some certainty, how the rest of your week will be.
Thank you in advance for your consideration of Moon's Sandwich Shop as an LTHForum Great Neighborhood Restaurant.
Enjoy,
Gary
Moon's Sandwich Shop
16 S Western Ave
Chicago, IL 60612
312-226-5094
Open 7 days a week
5:30 am - 3:00 pm M-Sat
7:00 am - 2:00 pm Sun.