LTH,
All the talk of potato pancakes made me think to post one of my favorite appetizers, Potato Galette with smoked salmon, creme fresh and caviar. This is not my original idea, I ripped it off 12-15 years ago from Wolfy Puck, the California Cooking maven after eating at Granita in Malibu.
Simple really, just a thin, crisp potato pancake, light schemer of creme fresh, layer of good smoked salmon or grav lox, dot with creme fresh, dot creme fresh with caviar. I most recently made the potato galette at my parents for Thanksgiving as an appetizer. I gilded the lily a bit with halved quail eggs and a sprinkle of fresh dill.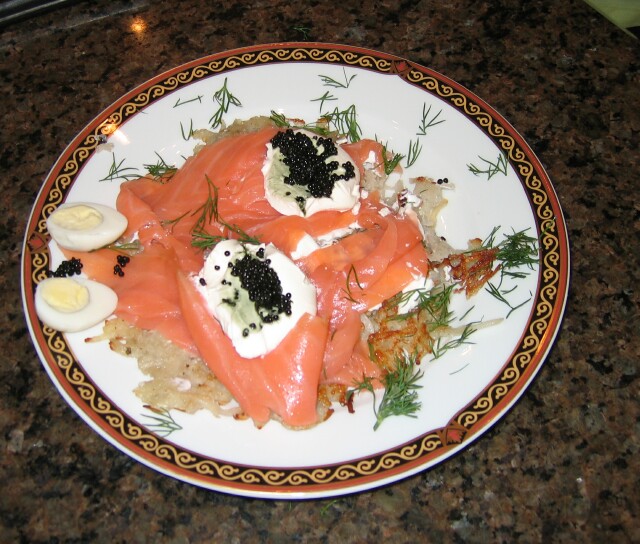 It's our tradition to go a bit elaborate for T-Day and, as I enjoy cooking, I prepared most of the meal. Though Ellen made a beautiful, and delicious, Pear Tart.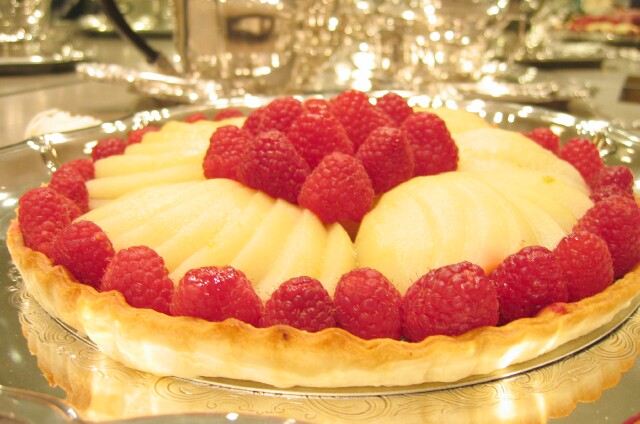 Just as we were about to attack the melted chocolate leftover from making the pear tart Ellen had an inspiration, dipped raspberries and strawberries. Lucky there were any left for T-Day dessert.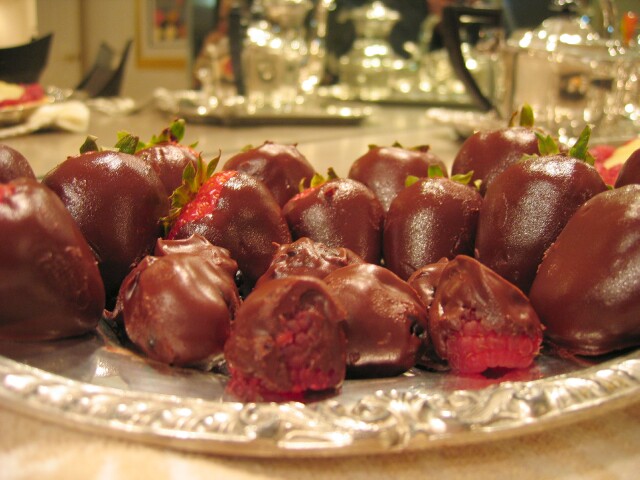 The rest of the meal, as well as menu, can be found Here We made everything, though my parents Canadian friends brought the rolls, which they made that afternoon.
I love T-Day!!
Enjoy,
Gary