LTHForum,
I've been to Army & Lou's 8-10 times over the years and each time, with my first bite, I wonder why I don't go more often.* Nicely decorated, comfortable, friendly professional service with terrific food, in particular the Fried Chicken, crisp exterior, moist chicken flesh with a slightly salty edge, and tender Catfish fillet.
Army & Lou's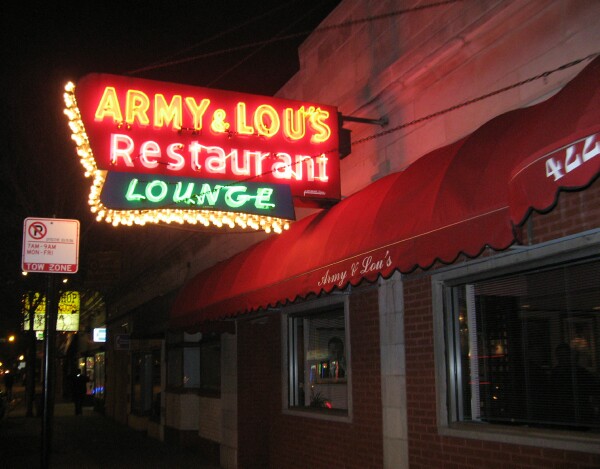 Fried Chicken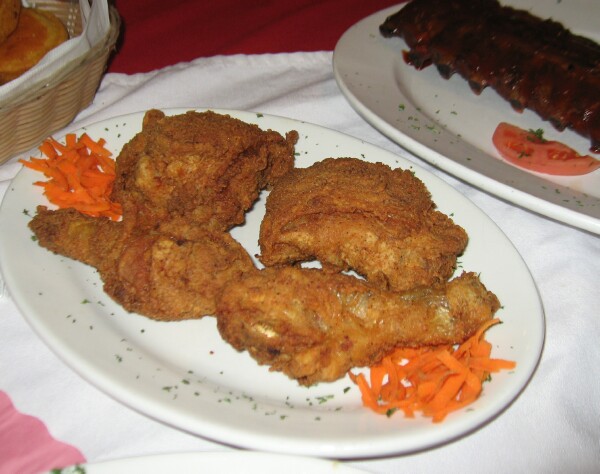 Catfish Fillet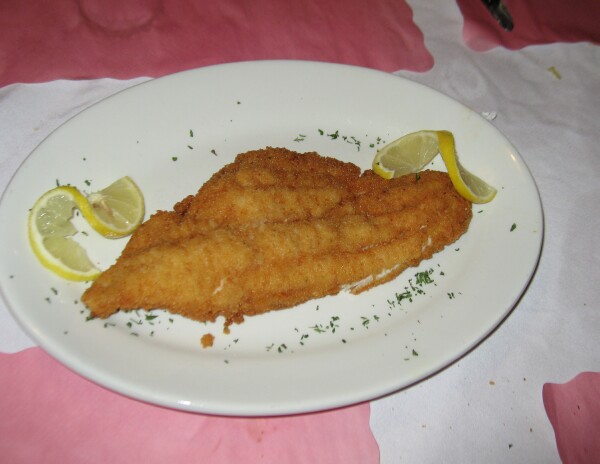 We started with gratis corn muffins, crisp edges yielding to soft interior, flavor packed gumbo, nice hunks of andouille in a no roux style broth and fine, but in no way memorable, Hot and Sweet chicken wings.
Corn Muffins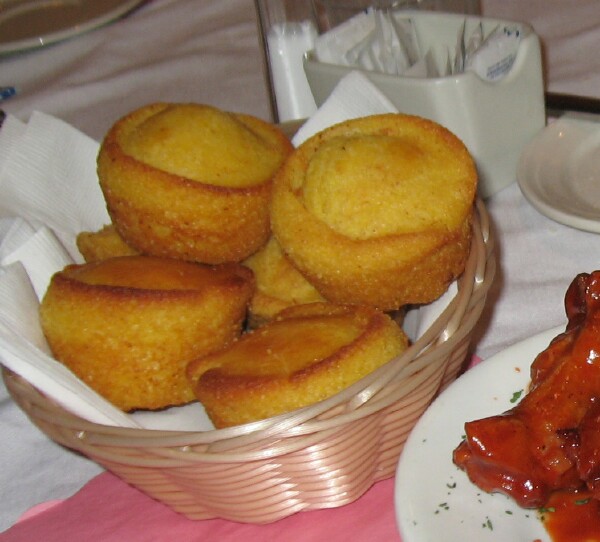 Gumbo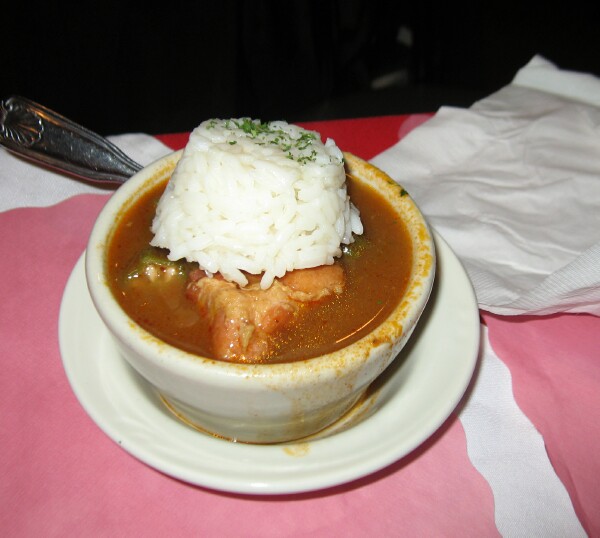 We had three smothered dishes, the best of the three being Smothered Chicken, a mistake on the part of the kitchen,** full rich gravy, impossibly tender white meat with a hint of coating, tender Short Ribs, though the rich beef flavor was slightly overpowered by the gravy, and the one
almost
miscue of the evening Smothered Chicken Livers which simply did not come together.
Smothered Chicken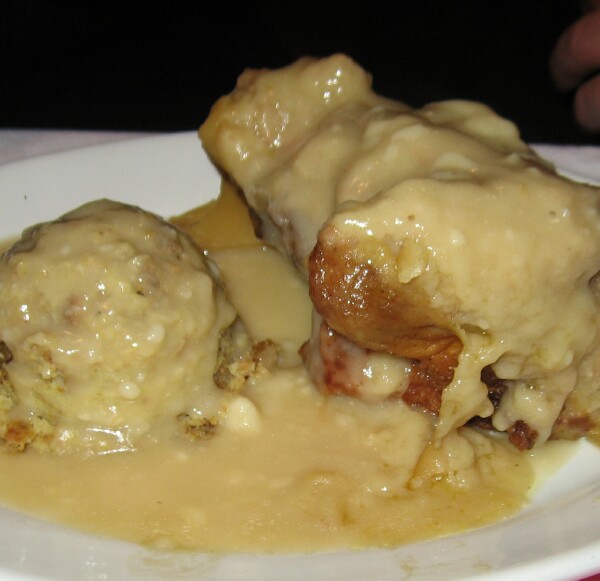 Smothered Short Ribs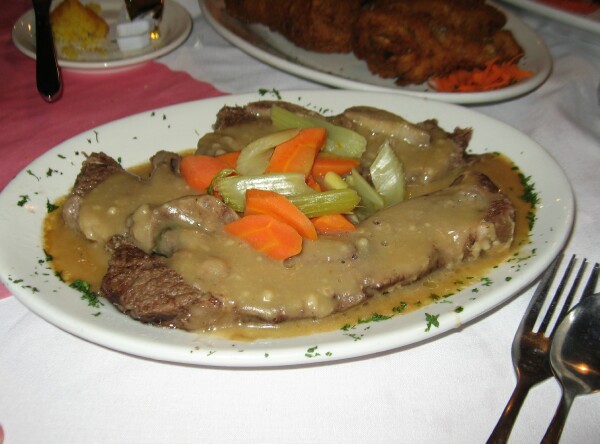 Smothered Chicken Livers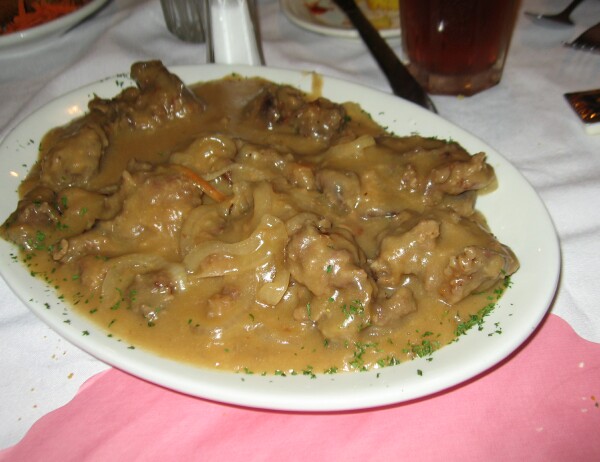 As an aside, Culinary Historians of Chicago are presenting a program Dec 8th on
Smothered Southern Style
, which sounds quite interesting.
For reasons that were, and still are for that matter, unfathomable to me Pigmon ordered ribs, which proved to be a textbook example of Chicago Style fall off the bone baked ribs. Not my cup of tea, but they were a nicely done version.
Chicago Style Ribs
Sides were a highlight, baked Mac and Cheese, greens w/table pepper vinegar, beets, stuffing w/gravy, even the sweet potato, normally a sticky sweet mass of goo, had integrity and did not succumb to sugary sweet overload.
Greens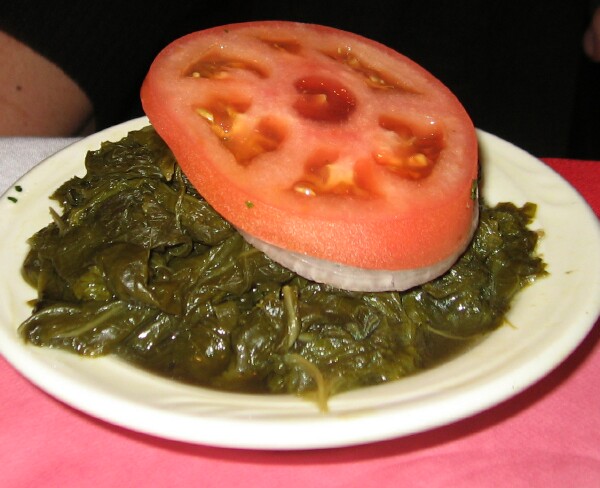 Beets (Foreground)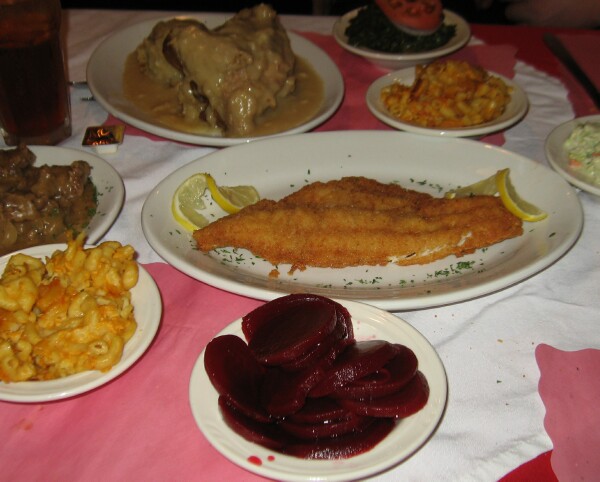 Service in the form of genial waitress Kim was quite good and Miss Reynolds herself came out for a moment of chat.
Miss Reynolds (Owner, Army & Lou's)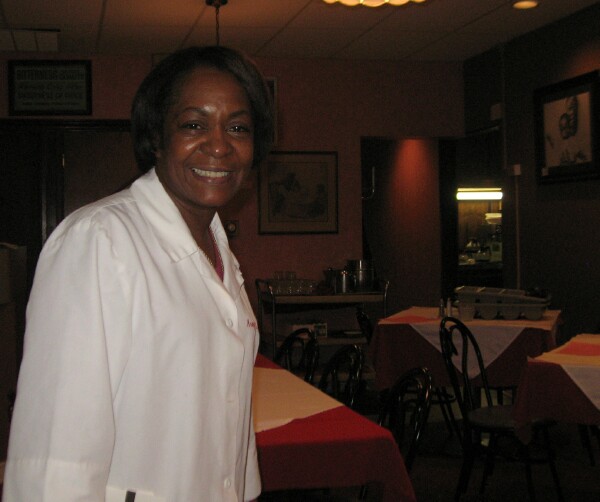 Full bar, reasonable prices, top-notch Southern Style food in a comfortable nicely appointed restaurant, Army & Lou's is high on my Early and Often list.
Enjoy,
Gary
*
Reason being it's 140-blocks from my house on the Edens/Dan Ryan
**
It's my policy to always keep mistakes, it may, as in the case of the Smothered Chicken, prove to be delicious
Army & Lou's
422 E 75th St
Chicago, IL 60619
773-483-3100
www.armyandlous.com
9am - 10pm
Closed Tuesday