RiverWester wrote:Today, in the 21st Century, if some place is not doing it right, you can be more than likely assured they are simply cutting corners and costs. They've had 40 years to get up to speed.
Succumbing to RiverWester's bleating
I'm right, everyone else is wrong
I had a full run through the garden at the Lawrence Ave Byron's for lunch.
Byron's
Run Through the Garden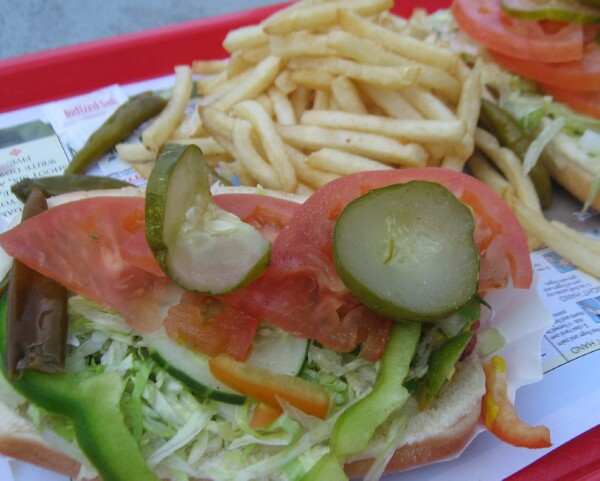 Insipid skinless dog, what little sausage flavor there was masked by vegetation, including cold cardboardy tomatoes and watery iceberg lettuce. Reminded me of an American style taco, mediocre quality meat masked by cheese, lettuce and sour cream.
I knew there was a hot dog in there somewhere.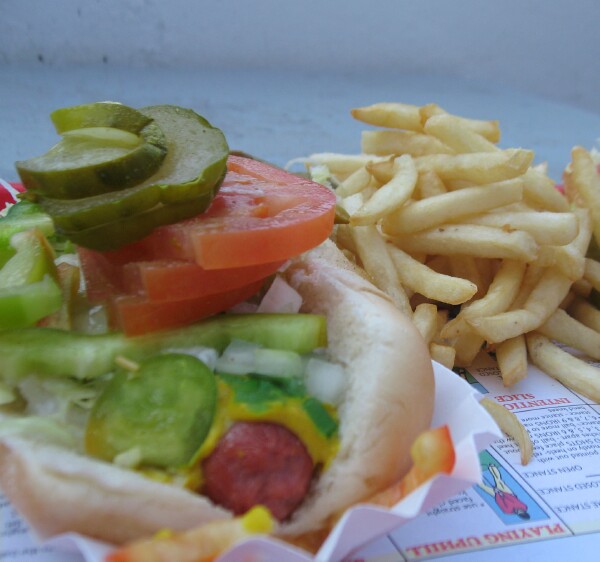 It had been a decade or more since my last
Run through the Garden
and, despite RiverWester's admonition, I am a natural casing Minimalist Hot Dog man till the day I die.
Give me Mustard, Onions and Sport Pepper or give me hunger.
Enjoy,
Gary