Rene G,
Good call on McBob's, another in a long string of Rene G needle in a haystack culinary gems. I liked the Milwaukee bar, with a hint of Metal/
Kuma's
, vibe, found the corned beef surprisingly good, bold flavor, hand cut, tender, slightly salty edge, McBob's rates a berth in the top Midwest corned beef spots.
Menu is, as Rene G mentioned, moderately extensive with a few
gourmet
touches. For example we, I had lunch with my niece Amanda, started with salads, house made Italian for her, a tasty, if somewhat mild, cucumber/wasabi for me. Next up was Beer and Cheese soup, hey, it's Milwaukee you expect watercress, richness offset with a subtle note of jalapeno bite and hint of clove.
Corned beef sandwich is slathered with a healthy dose of horseradish mustard nicely accenting moist tender corned beef. Good as the straight-up corned beef sandwich is, with points off for the poofy ersatz rye, I preferred the Ruben. Grilling the
rye
lent structure and the, I'm guessing 3-4 pounds of good ol' Wisconsin butter used on the grill, imparted a silky smoothness to the overall composition.
McBob's Ruben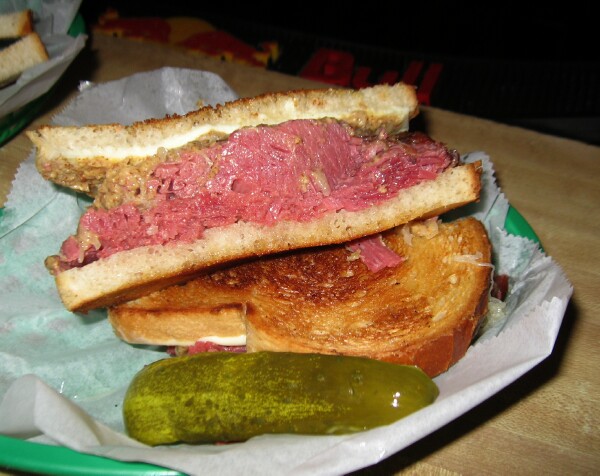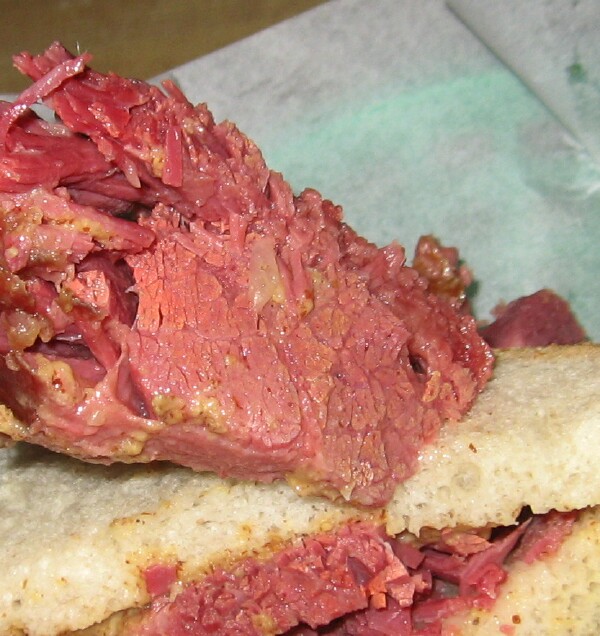 For the beer aficionados in the crowd the "Beer of the Moment" is Moose Drool. No idea if bottle or tap, I was driving back to Chicago, with a stop at Leon's, so I did not inquire. Sam the bartender did mention they had a herb garden in back, I meant to ask to take a picture, but was 20-miles South when I realized I forgot.
Would have tried the Celtic tacos, which Rene G mentioned, if they had been available, and I'm betting McBob's puts out a damn good fish fry. I most assuredly will be back, thanks Rene G.
Brian, Kim, Sam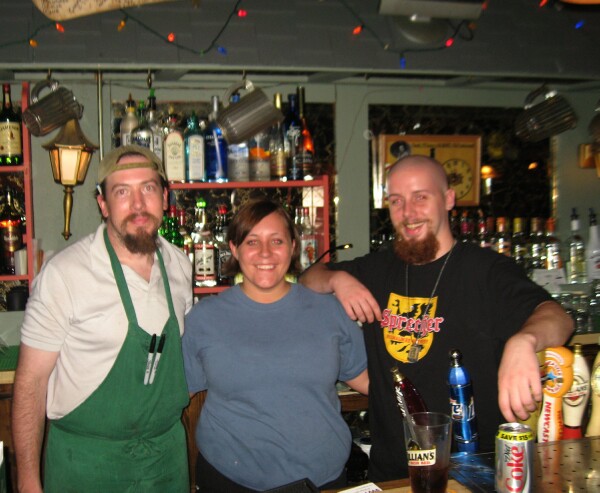 A few additional pictures may be found
here
Enjoy,
Gary
McBob's
4919 W North Av
Milwaukee WI
414-871-5050