LTH,
Met Pigmon and Mike G for Navajo Tacos at the Anawim Center for lunch today. Walking down the unadorned halls, in the somewhat tired Sheridan road office building, we had no idea what to expect, but they were very warm and welcoming to three somewhat odd visitors with an obsession for taking pictures of food. Ok, one somewhat odd picture taking obsessive and Pigmon and Mike G.
As we were walking in we met Georgina, who wields a deft hand with fry bread. It's a team effort, Georgina's sister Dorothy makes the dough, Georgina the frying.
Georgina making Fry Bread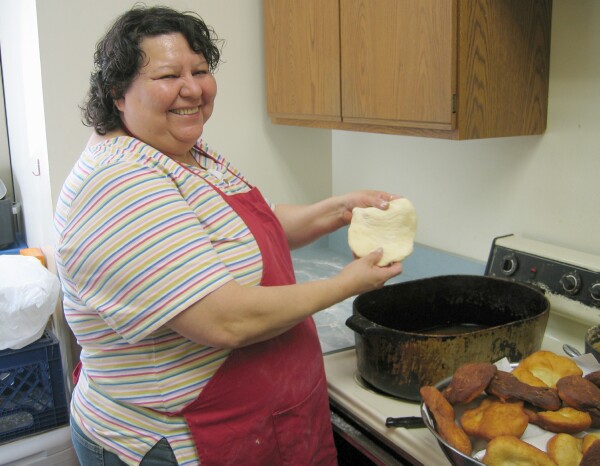 Fry Bread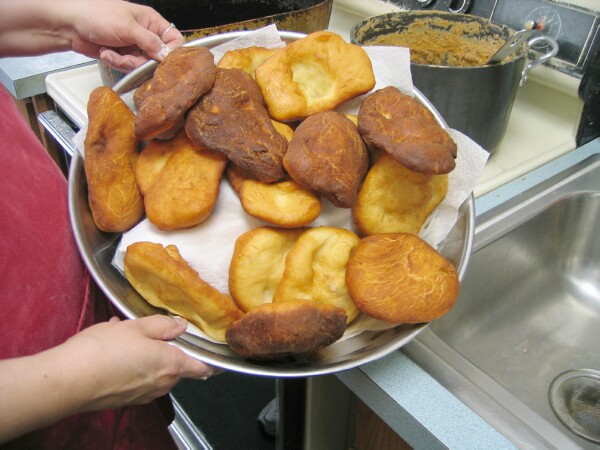 We ordered our Navajo Tacos from Sister Patricia who was friendly, quick witted and had a darn good sense of humor.
Sister Patricia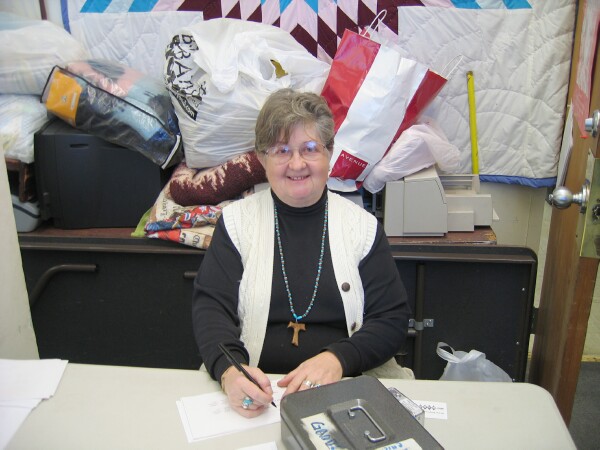 The Navajo Tacos themselves were quite good, not so much for the beef and bean filling, but for the sheer simple joy of the Fry Bread. There are vegetarian fry bread tacos available as well. Georgina informs us the center will fill orders, large and small, of premade fry bread or fry bread dough with advance ordering.
Navajo Tacos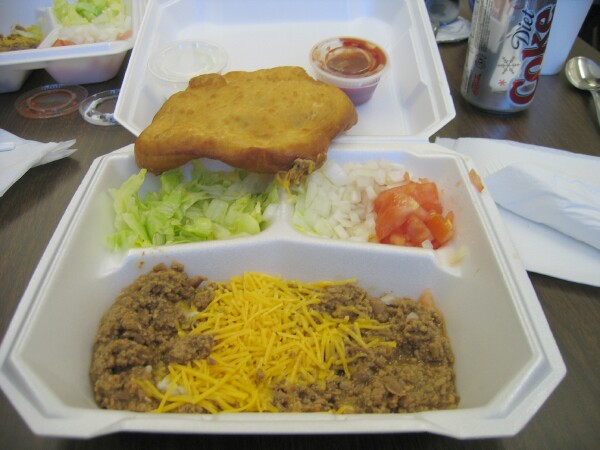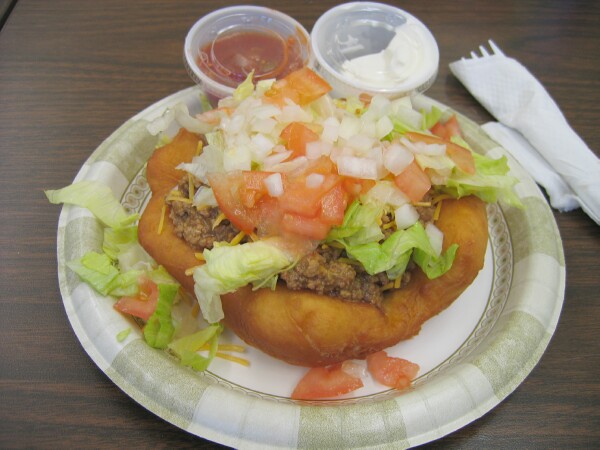 We ordered a few additional Fry Breads, and when we responded to Sister Patricia's question of how we liked the fry bread enthusiastically, she kindly gave us each an additional fry bread. Georgina suggested we try the fry bread with powdered sugar and honey, which was absolutely delicious. With sugar and honey the taste was similar to Sopaipillas, in other words, quite good.
Fry Bread w/honey and powdered sugar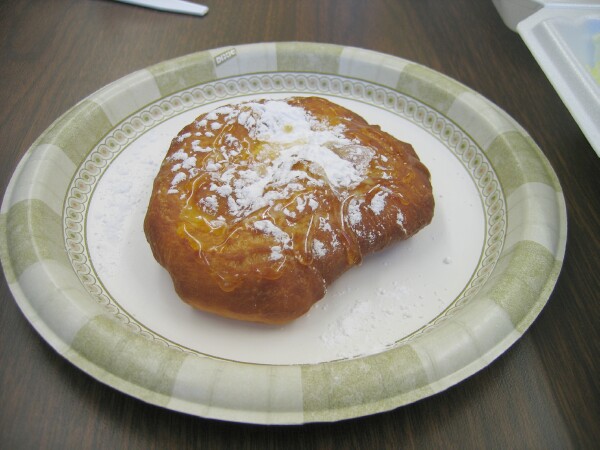 All in all a very nice lunch, and certainly for more than just the food. The Anawim Center has a number of positive community programs, of which I'm sure one of the volunteers or Sister Patricia would be happy to outline. There was some supposition as to the potential for religion being served along with the Navajo Tacos, none that I saw or heard. Just nice people, terrific fry bread and a very pleasant place to have lunch the first Friday every month.
As we were leaving we noticed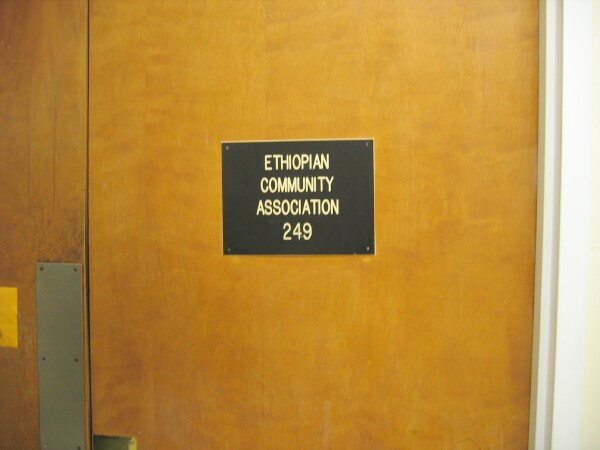 I wonder when they serve lunch.
Thanks go to BJT, sorry about your appendix, but very happy you learned about the Navajo Tacos on the first Friday of the month at the Anawim Center.
Enjoy,
Gary
Navajo Tacos, first Friday of the month.
11am - 4pm
Anawim Center
4750 N. Sheridan Rd #255
Chicago, IL 60640
(773) 561-6155
Fax (773) 561-6155
E-mail:
mulkepa@netscape.net