LTH,
As we were unable to attend the
2nd Annual LTHForum Jewish X-Mas Eve Chinatown Dinner
Sunday at Lee Wing Wah my wife and I, accompanied by out of town relatives, had dinner Saturday at
'Little' Three Happiness
.
I won't pretend to be objective about LTH the restaurant any more than I am about LTH the forum, but suffice to say our meal was wonderful!
Salt and Pepper shrimp were flat out terrific, one bite of these shell/head on beauties and my mood, which was already good, verged on exuberant.
'Little' Three Happiness Salt and Pepper Shrimp (12.23.06)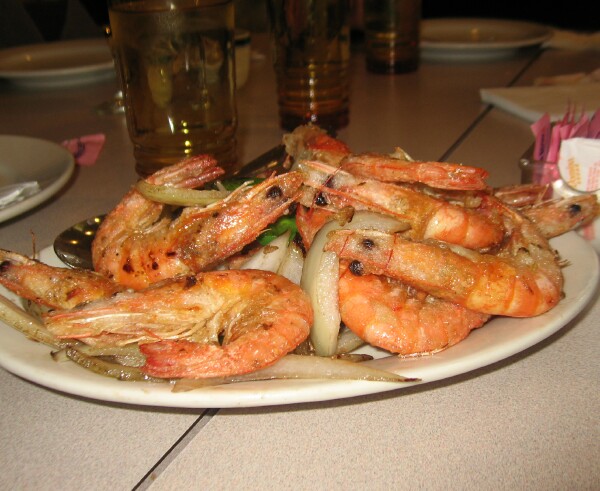 Crisp pan fried rice noodle w/BBQ pork and roast duck was marvellous, full flavored succulent meats, fresh cleansing crunch of snow pea and subtle accent of bean sprouts.
Pan Fried Rice Noodle w/BBQ Pork and Roast Duck (12.23.06)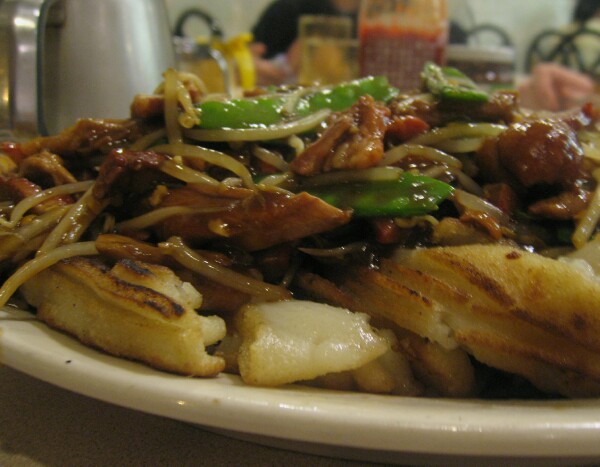 The rest of the meal was intensely enjoyable as well, my 12-year-old nephew observing, as he ate so much we were worried he was going to explode, "
this
doesn't taste like panda express"
Hope the Lee Wing Wah X-Mas dinner was as wonderful as our pre X-Mas Eve meal at 'Little" Three H.
Happy Holidays,
Gary
'Little' Three Happiness
209 W Cermak Rd
Chicago, IL 60616
312-842-1964