gleam wrote:Apparently Gary is too big of a celebrity to post in his own thread!

My how the famous lose sight of us little people
Ed,
It's just my head is spinning from both the thrill of Celebrity Sausage and the wealth of potential double entendres.
I was surprised, thanks to my wonderfully sneaky wife, and quite honored to be the Hot Doug's Celeb Sausage*.
Hot Doug (L) Gary (R)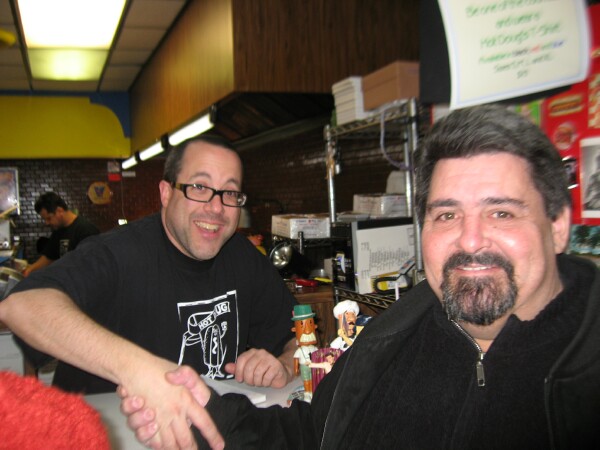 MsWiv (pretty) G Wiv (Not so much)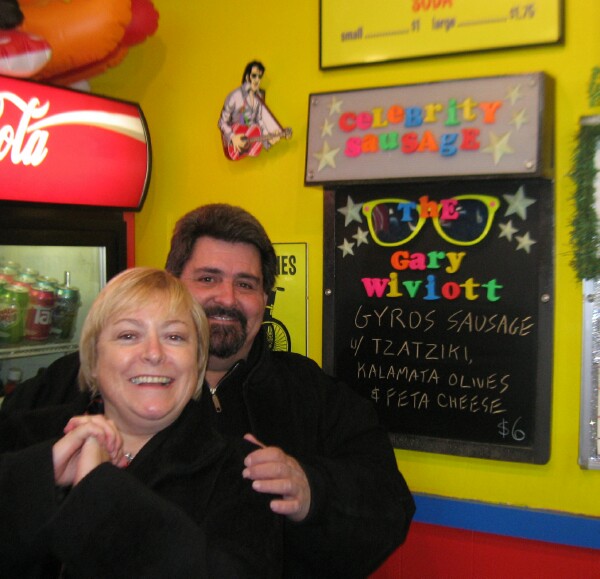 Mike G (L) G Wiv (R)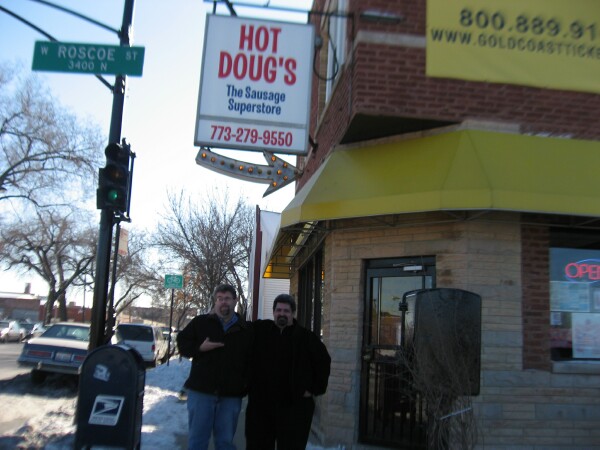 M'th'su brought
bachelor's kimchee
to Hot Doug's for us to taste. Smelled a but pungent, but had a nice light, fresh taste, though I imagine it will 'funk up' with age.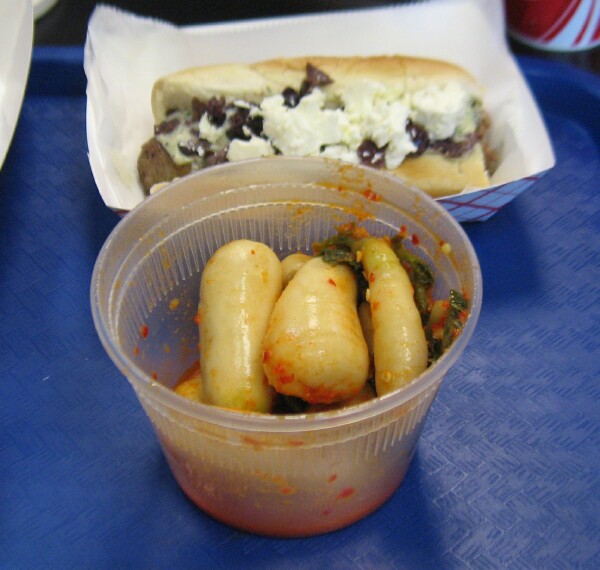 A great thrill, always happy to expose my sausage, celeb or otherwise, to the public.
Enjoy,
Gary
*
A sincere thanks to Mark Bello for putting in the good word with Doug.