Well, we'll try this again. I had a big long response typed up last night and when I clicked
submit
..... POOF!!
pairs4life wrote:I'm a vegetarian & I miss your pigs already
To tell you the truth, I always miss them too. The barn seems empty the first day they are gone.
I didn't get new pictures yesterday. I got caught up in the moment of getting them loaded and delivered, and never thought about anything else. Here's a montage from the beginning.
Minutes after they arrived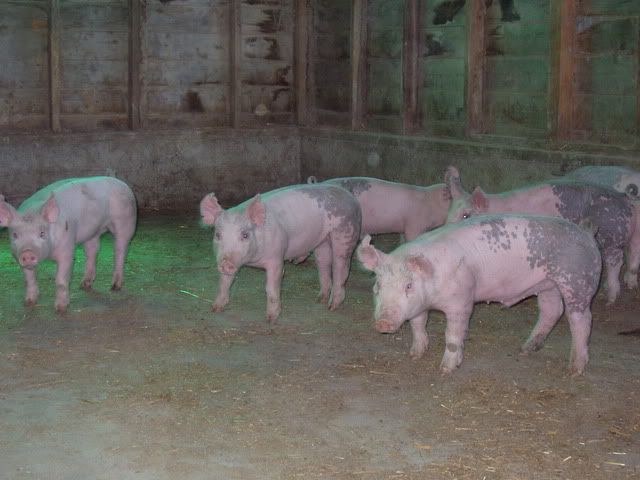 Same corner, same pigs a few days ago
The chicks right after arrival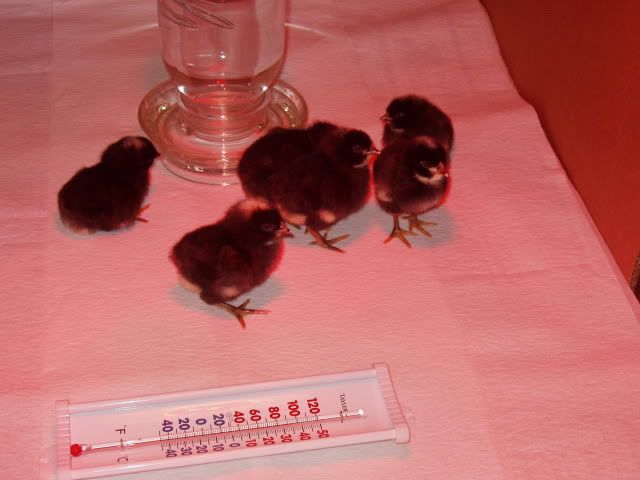 This morning, running in the yard
Corn before the drought got bad
Still a drought, but trying to rain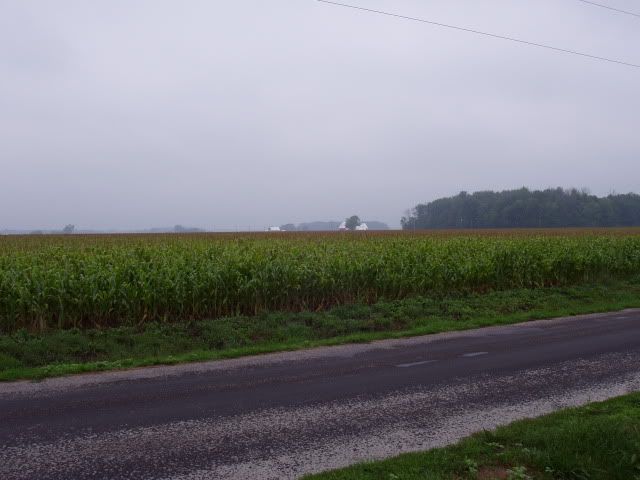 boudreaulicious wrote:how do your customers get to be customers?
Word of mouth is our only advertisement. We started out with family & friends and every group of pigs seems to bring in a couple of new people.
We like to think our customer service helps keep customers once we get them. We always contact all the buyers a week or so after they get their pork, to make sure everything went ok and the meat is to their liking. It's not uncommon for us to get a call, out of the blue from a customer saying "I just took a shoulder roast out of the freezer, how do I cook it?". Luckily, my wife can rattle off cooking tips and shares our favorite recipes. We will usually make a call 6 to 8 months later, to let them know what our schedule is and see if they will be interested in another pig in the future.
boudreaulicious wrote:Whole animal only or are there smaller quantities (halves, quarters, parts?)
We sell by the half or whole. We have had a few customers in the past split a half with someone else. This is up to them to do, we don't deal in 1/4's but the processors are happy to do it for them, as long as they both agree how they want it cut.
We also sell whole hog sausage. This started out as a way to get rid of an extra half or whole pig we couldn't sell, but it's turned into it's own little business. We now figure at least one pig in each group, just for sausage. Other than that, we don't sell cuts. We are afraid after the chops and bacon are gone, we'll be stuck with the rest. Also, all our processors have a meat market in front, so we don't want to be stepping on their toes for small purchases.
I guess that's about it. Thank You to everyone that followed along for 115 days from start to finish on the pigs, and other things that happened in that time span. Hopefully, we've helped open a few eyes, about what leads up to food on a plate .... at least on our plate.
When I started this, I never would have guessed we'd be living through the worst drought since 1988 or before.....you got to come along for that too. I can't say that part was fun, but I think talking about it here helped keep me sane. Thanks for everyones prayers and thoughts as we were going through the worst of it.
Even though this thread is probably done, I'll be hanging around here from time to time, reading other posts. Feel free to shoot questions or comments my way if you want. I think the private message option works, if you don't want it public.
Thanks again,
Tim
edited to fix a bad quote......