Originally recommended by the esteemed GWiv,
Jarasa Kabob was an auspicious locale for May's Evanston Lunch Group™ get-together. We were even able to attract a few refugees from the LTH North Lunch Group (all of whom are now also card-carrying members of the Evanston Lunch Group™).
As a fast-casual, counter service place, with our relatively big group, it was wasn't easy to get pix of everything we had. But we did get a complimentary serving of lentil soup for everyone.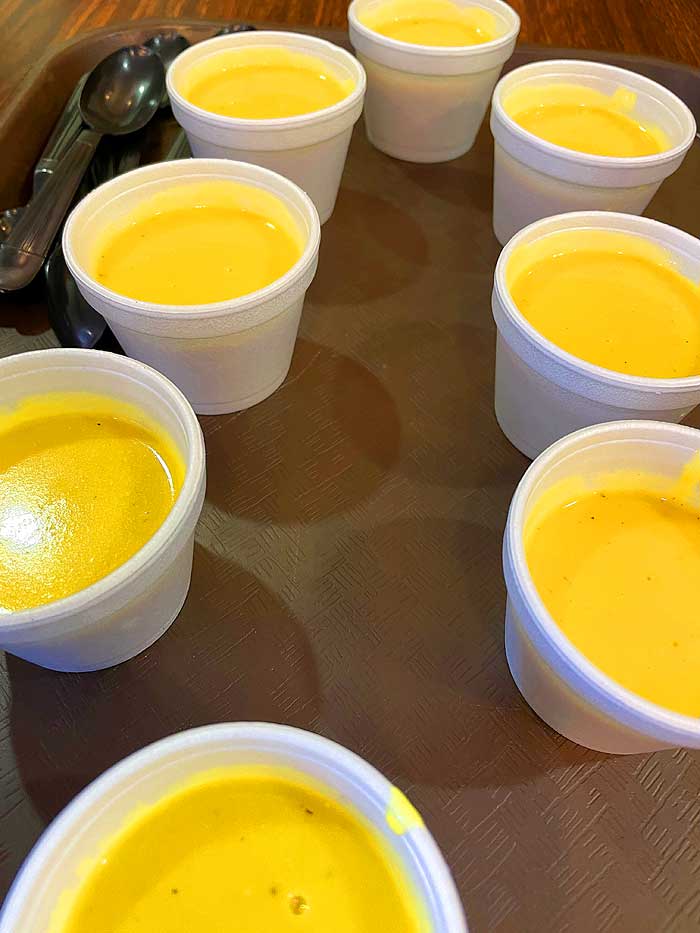 The rest of the ordering included falafel, a couple of mixed grills and mixed shawarmas, feta fries, and fried cauliflower. As usual, everything was shared.
I thought everything was good — better than I'd expect for fast casual. The spicy rice with some of the mixed grills seemed to be a particular standout. Thanks go to LHS and moetchandon for coordinating the ordering process (which can be a bit like herding cats for a group this size).
Not great pix of the orders: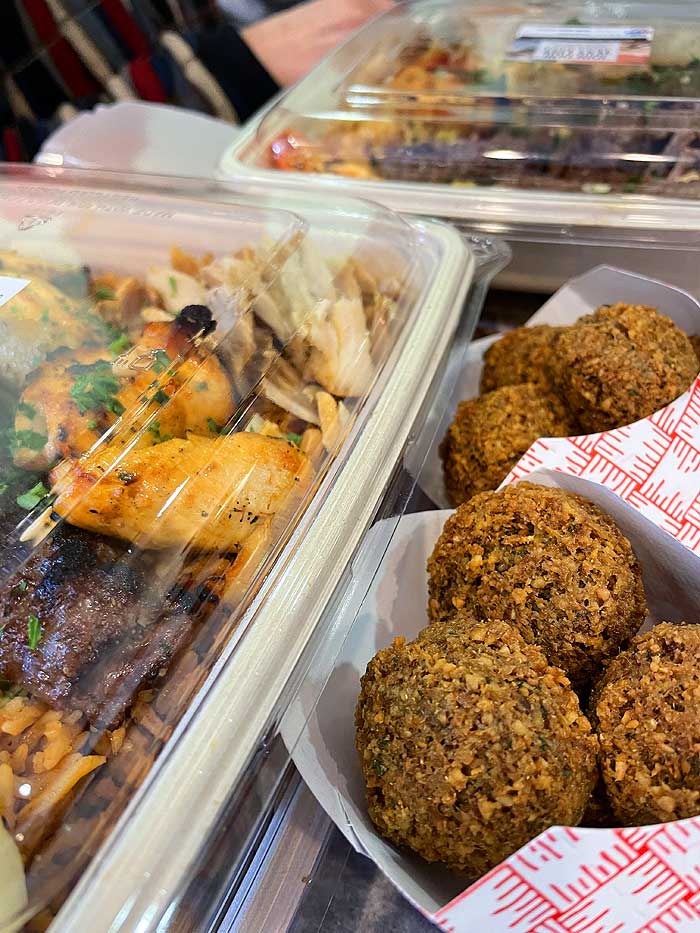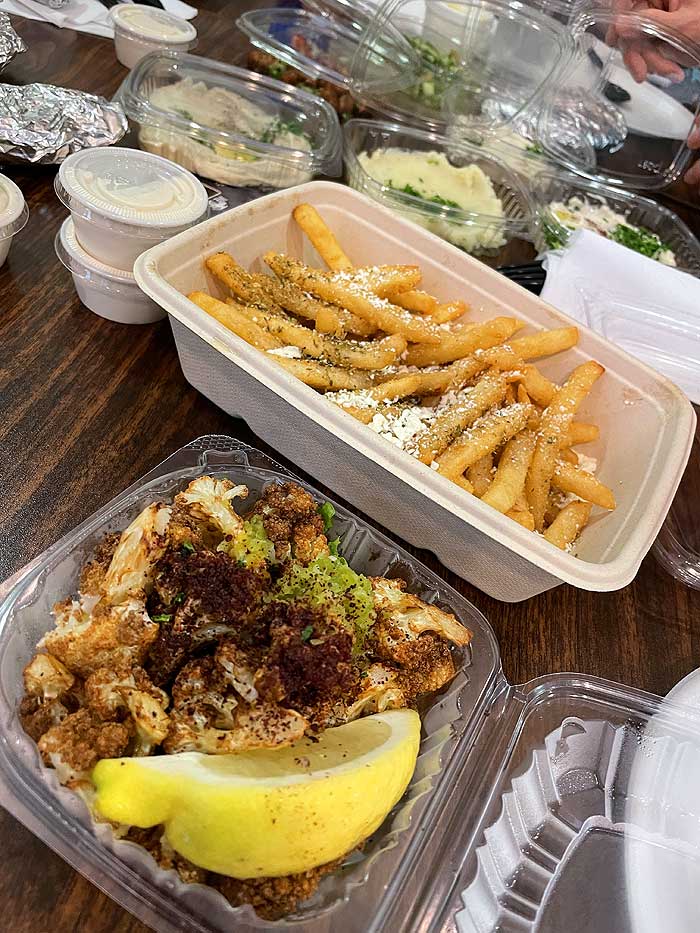 At $21 per person for massive amounts of food (many took home leftovers), it was a pretty good value.
Evanston Lunch Group™ — LTHForum's longest-serving lunch group. You've tried the rest, now try the best!
Thanks, Gary.
GWiv — count me a fan!