What a marvelous day. A hundred tasty bites and fun, friendly folks filling the forest.
I'm not sure what hasn't already been said but I can give affirmative shout outs to Joe's Hungarian Sausage & peppers from
mrsm
, the pepper dish from
Antonius
(peppers cooked 100% perfectly, perfect enough to notice),
nr706's
sliders,
laikom's
masterpiece, Team
RxB's
Corn Soup,
Ramon's
Greek potatoes (a real sleeper) and
justjoan's
strawberry limeade, something I wouldn't normally try but after five, six recommendations, one reconsiders.
Here are a couple drive-by shots: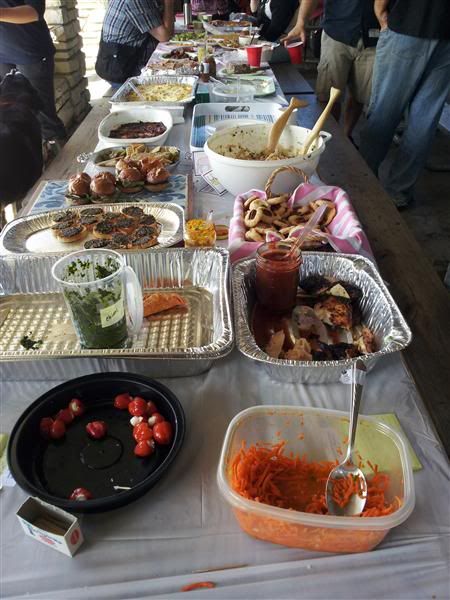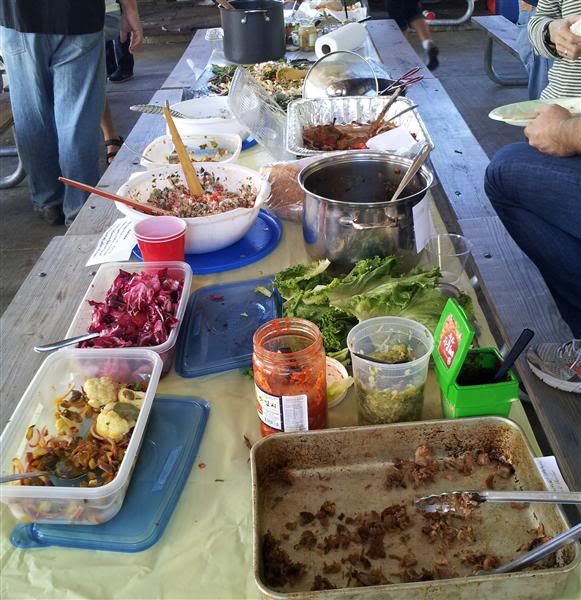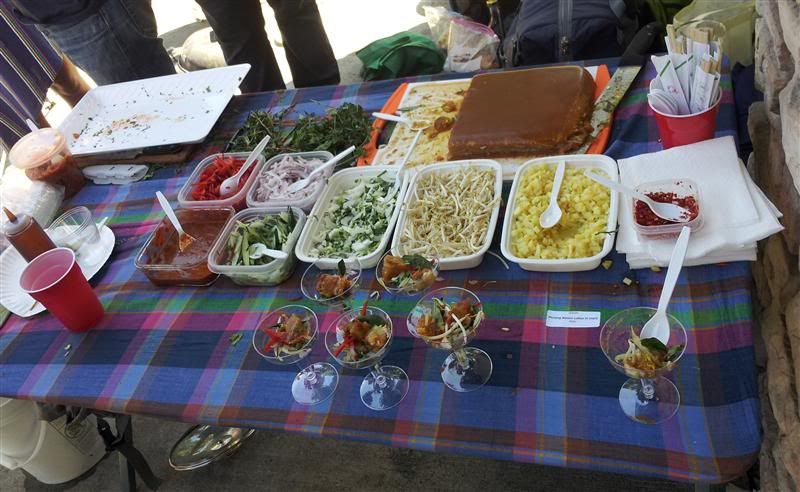 At a wonderful get together like this, you know you're going to eat really well and talk to some great people. It's the unexpected surprises that last and last. Take
Rene G's
hand delivered Pickle pop AND Olive pop in from out of nowhere, still frozen. The generous goodie bags from
Cinnamon Girl
and
Spice Man
/ Spice House had me feeling like I stole something. This sore body is thanks to Frisbee with Joel and football with Ronnie's son and buddy and Rich. If you've never seen a huge, plow-capable dog stalking squirrels, I can't recommend it highly enough.
Thank you to all the organizers and participants for the incredible picnic.