.
Thanks to the Fig family for providing the space and wonderful hosting and Joe G for cosponsoring, it was a terrific evening filled with Interesting tastes and flavors.
I'm a fan of reposato, anejo being a bit smooth and blanco somewhat bland with rough edges, which the Fig Tasting reinforced. I particularly liked the triple distilled Corralejo reposato, slight initial bite with a very smooth finish and my typical tequila tipple Cazadores reposado.
As for Raicilla I knew I was in for a
treat
when Joe and I came back from our tip/link run to Uncle John's and Hammond, with a Cheshire cat grin, encouraged me to try "one of the best" tequilas I would ever drink. Knowing I was about to be shot out of a cannon, I tossed it down, and fourtunatly not back up, and said yes, I agree Raicilla is ............horrific.
Though, as jet fuel rough as Raicilla might be it is nothing in comparison to the revolting in sequence Xtabentún. At time I counted 5 distinctly disgusting flavors one right after another, overly cloying honey, harsh alcohol, bitter/herbal, it was a one ounce nightmare matched only by the malevolence of Malort.
Xtabentún on Left, avoid at all costs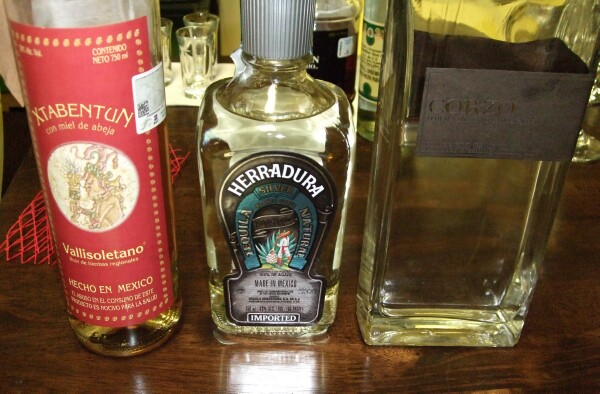 FigMolly, Hammond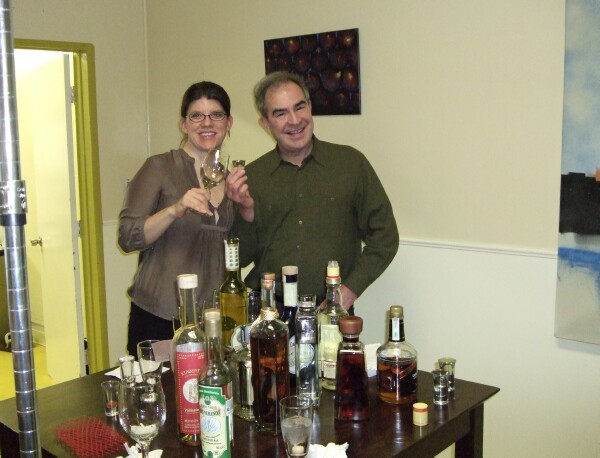 Joe G, Mack Sevier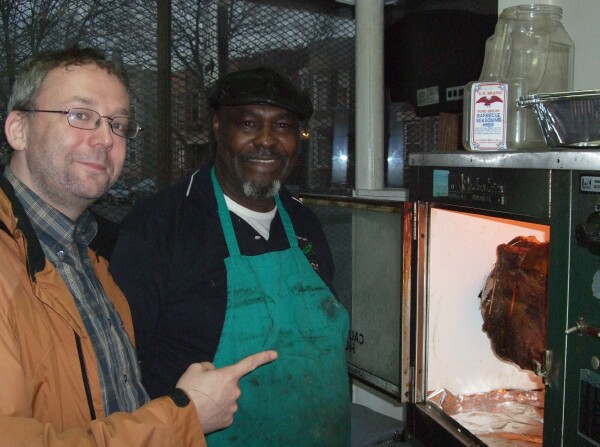 Great company, conversation, food and tequila. A very nice evening, thanks to all.
Additional pictures may be found here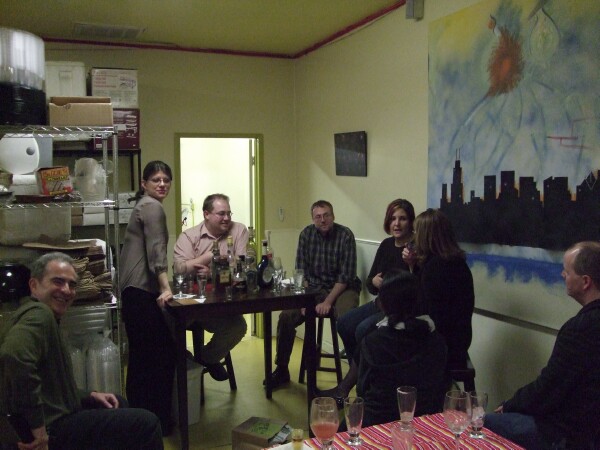 Enjoy,
Gary