thaiobsessed wrote:I also bought 2 of these little veggie pizzas. The grand total for all was $4.
Had a meeting with a couple of Lebenese fellows, mentioned
Taza Bakery
, which they like, but suggested I try Eastern Breadstone. I've been twice in the last week, just yesterday for samoon to use with cevapcici from
Azur Meat Market
. Eastern has been out of my benchmark zatar bread, but the "little veggie pizza" I bought was stellar, slight sumac twang, bit of heat and roasted veg.
Eastern Breadstone also has spinach/potato pies, tandoor bread and, I'm sure, a few other items I'm missing. They seem to have a wholesale mentality, samoon and tandoor only from 6am to 9am, then lahimbajeen, filled pies until they run out, close at 4pm.
Very inexpensive, 6 samoon are $2, couple of high-top chairs and small round tables for quick eat-in , friendly constantly in motion counterman, Eastern Breadstone does not see a place for customers to dawdle.
Cevapcici on Samoon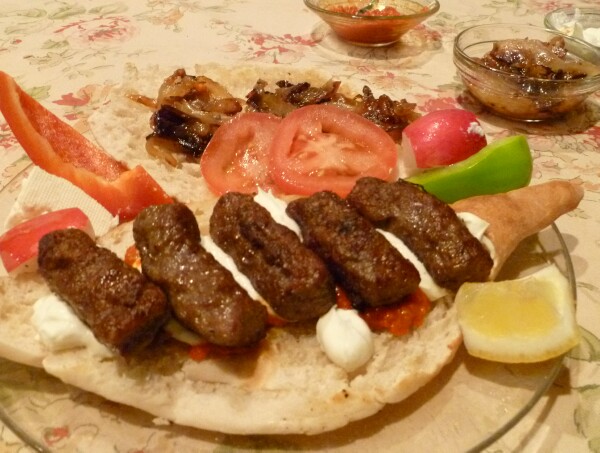 Eastern Breadstone Bakery
2818 W. Devon
Chicago, IL 60645
773-338-9969
6am - 4pm
Azur Meat Market
2547 W Lawrence
Chicago, IL 60625
773-784-7350