LTH,
Spent the weekend in lovely East Dubuque, IL and lovely it really was, especially the drive once you got past Rockford. Rolling hills, picturesque farms, mooing cows, quacking ducks, and friendly people. The occasion was a cousins reunion, on my wife's side, at my brother in-laws, and, surprisingly, a good time was had by all, even me.
Friday evening we, all 27 of us, gathered for dinner at
Timmerman's Supper Club
a real honest to goodness old school Supper Club situated on a bluff overlooking the mighty Mississippi river. Timmerman's is huge, with multiple rooms, great views, that evening we were treated to an incredible display of lightning, and, while not destination dining, pretty darn good food of the Continental school.
My suggestion, based on observation and the couple of dishes I tasted, is to shy away from Timmerman's 'Continental' offerings and go simple, prime rib, steaks, chops, grilled fish of the day or the greaseless, and tasty, fried shrimp. Timmerman's also had a good looking fried catfish offering, which I did not get a chance to try.
Timmerman's seems a destination spot for the area, there were numerous large groups, couples dining, from young to (very) old and multi-generational families. The bar, which is huge, and they serve a mean drink, was buzzing when we left and the dance floor was filled with couples dancing. Interestingly, these were not casual shuffle around dancers, but astoundingly elegant Ballroom dancers. They must have been part of a club as they were really something to watch.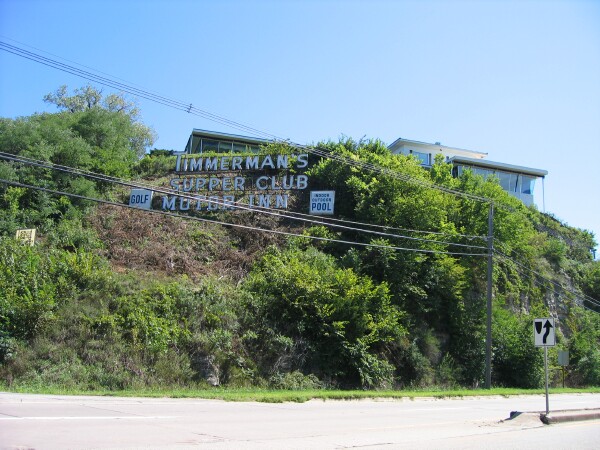 Timmerman's Prime Rib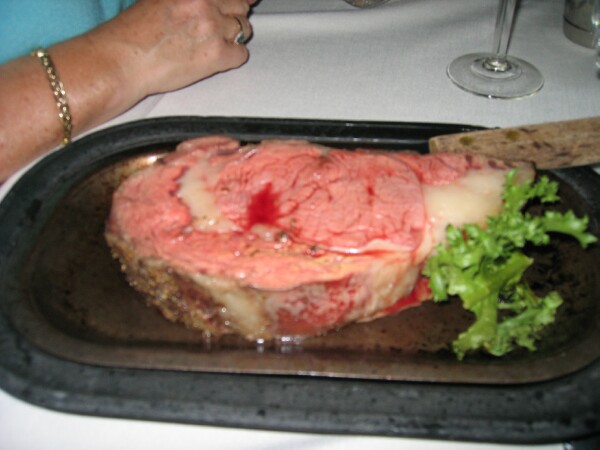 Saturday was the cousins party, I brought Applewood smoked beef tenderloin and Chipotle mayo, which went into the wee hours. One of the highlights was watching the hummingbirds feed at the specialized feeders my brother and sister in-law had situated around their house. One of the low points was going to the riverboat casino in Dubuque, Iowa. Too many people, by half, jammed into a noisy, smoky, fear and loathing baby needs a new walmart sundress atmosphere.
Speaking of walmart, Ellen and I went to the walmart in Dubuque, Iowa, right across the bridge from East Dubuque, IL, and never in my life have I seen so many crock pots in one place. They must have had 40 crock pots for sale in the kitchen section.
The drive back went surprisingly quick, including a few stops at farm stands for corn and tomatoes, and, as was the drive up, extremely picturesque.
Enjoy,
Gary
Timmerman's Supper Club
7777 Timmerman Drive
East Dubuque, IL 61025
815-747-9916
http://www.timmermanssupperclub.com/