I was up in this area on Saturday checking out some spots with a friend, glad we got into Lange's as one of our stops, made the trip.
My type of shop. We got there about 5:00 p.m., the son(i think) was working behind the counter, pete, the owner was holding court sitting in a chair by the door. Certain jobs its a necessity to be a people person, a butcher requires this skill, if you dont have it you wont last.
I love running into butchers who care about what they sell, and as importantly what your cooking needs are. Pretty common in the places I seek out in small town America and Pete and his staff were great, offering up many samples of their fantastic products. Beef, teryaki, turkey,& pork jerky & a ground sirloin loaf.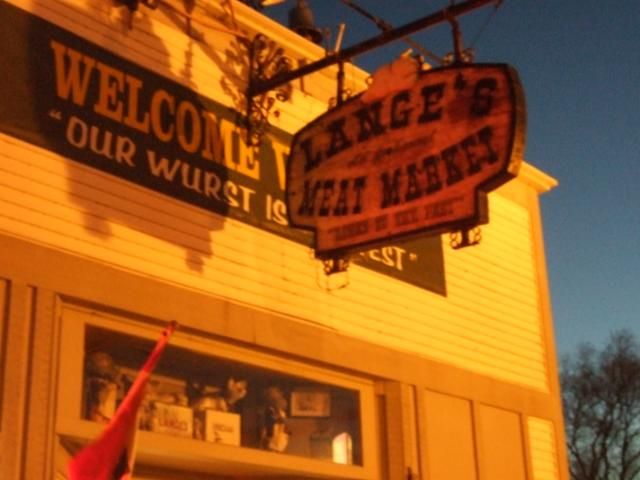 sirloin/red wine loaf(man, like a bombastic meatloaf):
turkey jerky, pork jerky(awesome):
beef: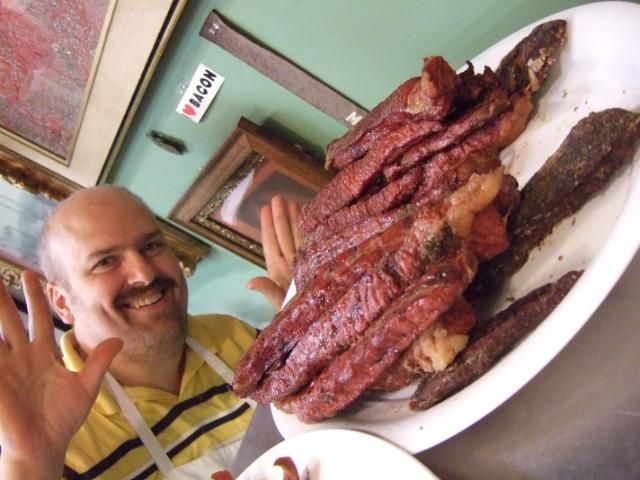 as you can see the cat behind the counter was alot of fun, and the owner just as cool. Inviting us back to check out how they make sausage and give them a hand. Definitely going back to take them up on that.
Here is a closer pic of that smoked beef: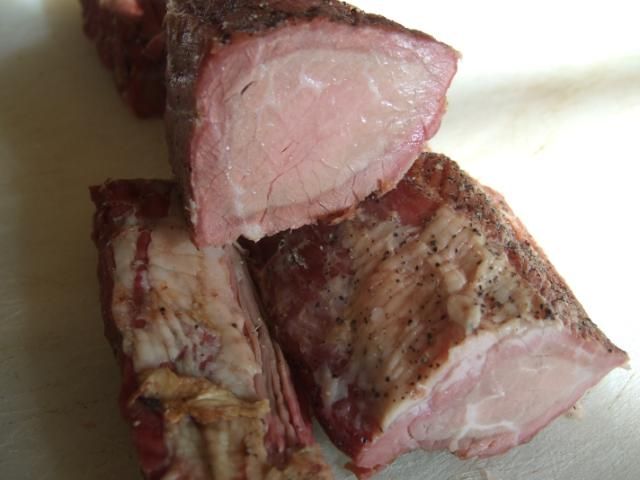 Solid spot, some of the best smoked meats I have eaten this year.