LTHForum,
I love Middle Eastern food in Chicago, stuffed grape leaves at
Salam
, grilled Cornish Hen at
Al-Khaymeih
and roast chicken at
Semiramis
, to name a few, but Cedarland in Dearborn, Michigan kicked some serious halal starting with raw Lamb Kibbe.
Lamb Kibbe, raw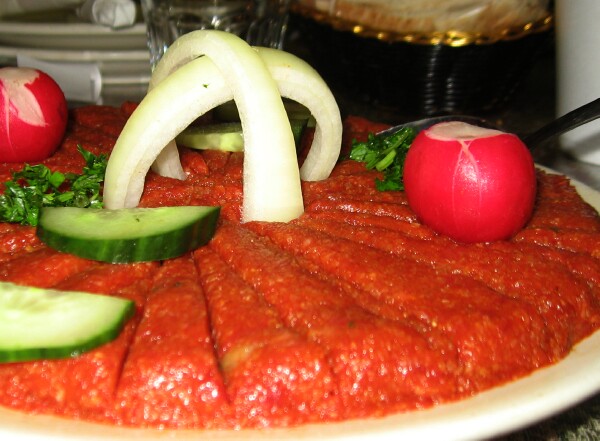 Raw Kibbe is a standard Cedarland menu item, no order in advance, either beef or lamb. We ordered lamb, which is traditional, but the owner sent out a small beef as well. Bit of bulgar, but not overdone, slight hint of hot pepper spice. Lamb had a fuller richer flavor, better mouthfeel, beef came off a bit beef-fat slick in the mouth, though still tasty.
Beef Kibbe, raw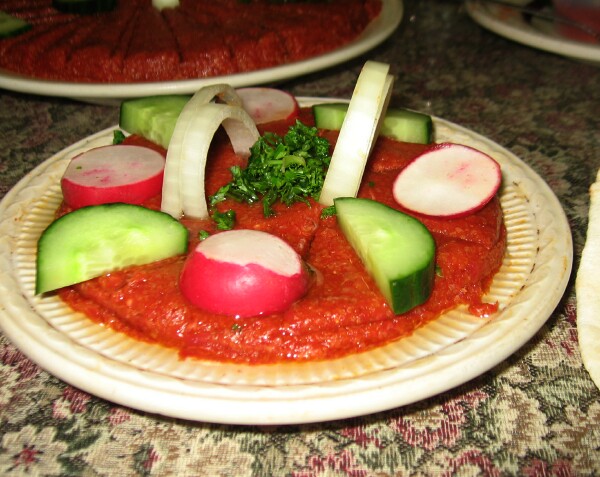 Hashwi, an upcharge of $3 in small print under the Kibbee, is a power packed mix of ground lamb sauteed in a generous amount of olive oil with spices and pine nuts and meant to "moisten" the kibbe. Very similar to the 'meat' that is served with hummus with meat at Salam.
Hashwi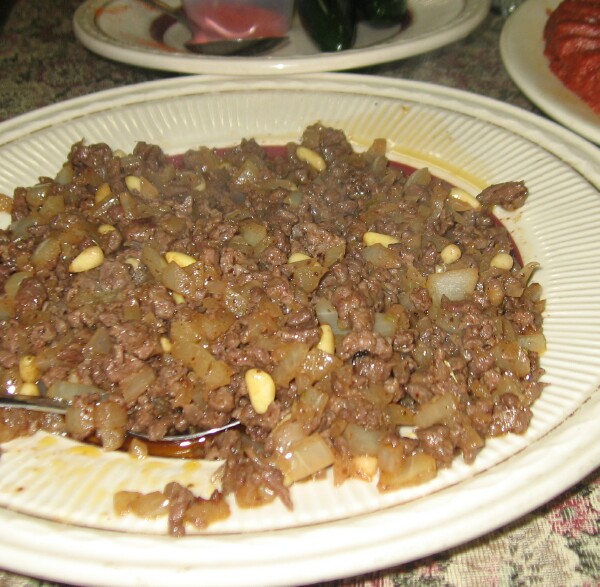 In all deference to Salam's Tuesday special, Cedarlands stuffed grape leaves were the best I've had, infused with rich lamb broth and hint of lemon, but what really separated them from the pack were the grape leaves themselves seemed to have been given a light toast under a broiler which served to amplify flavor.
Stuffed Grape Leaves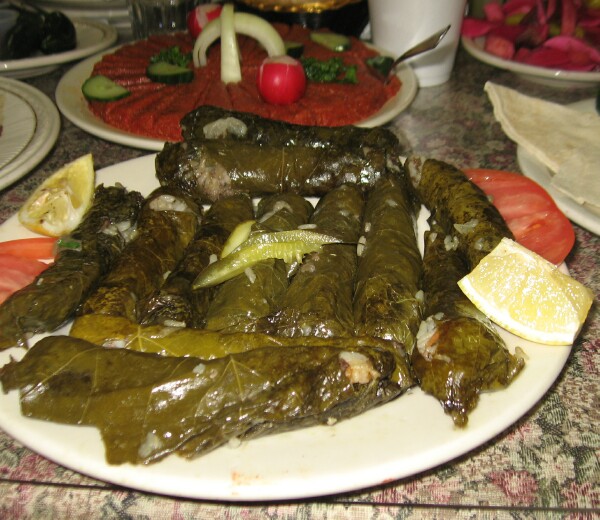 Shish Kafta were terrific, not too tightly packed, moist, flavorful, noticeable spice rub on the outside, well balanced flavor with a light char from the grill.
Shish Kafta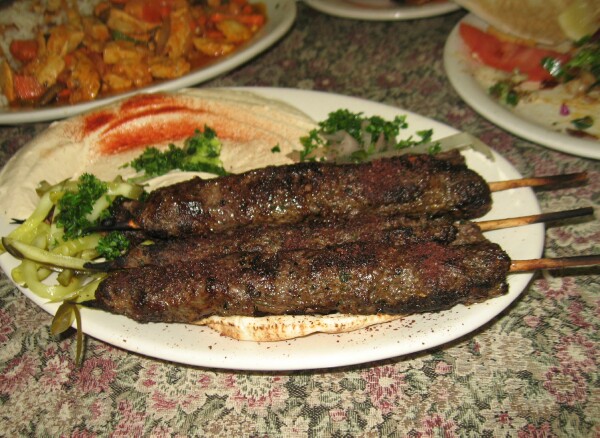 Tabbouli, a delicious Lebanese version, heavy on the parsley, bulgar had texture and flavor, diced tomato and accent of scallion. Nice lemony flavor, but not overdone
Tabbouli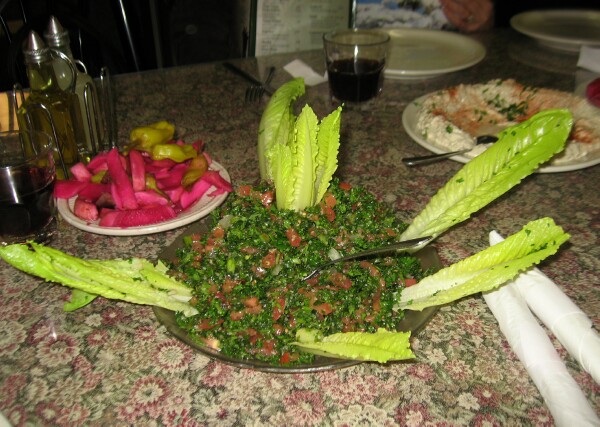 Fatoush salad pita was toasted almost to the burnt, but not quite, stage for a very toasty point counterpoint flavor and crunch.
Fatoush Salad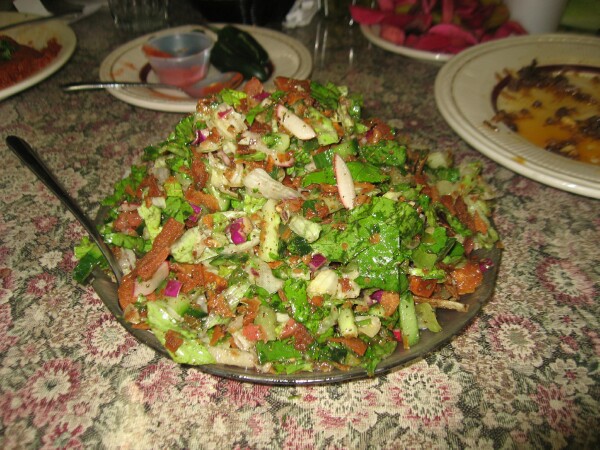 Accompaniments were top notch, fresh thinner style Lebanese pita, crisp torshi including preserved lemon and cruets of quality olive oil and fresh lemon juice at every table.
Torshi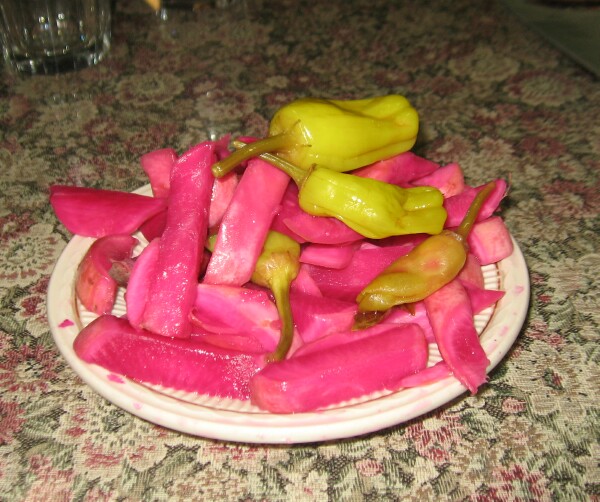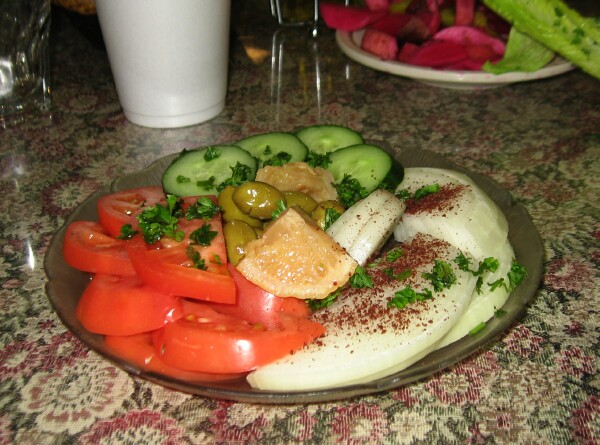 One of our group suggested Ghallaba with chicken, think Middle Eastern stir fry. Not really my cup of tea, but the accompanying rice, fluffy, with slivers of almond, was delicious.
Chicken Ghallaba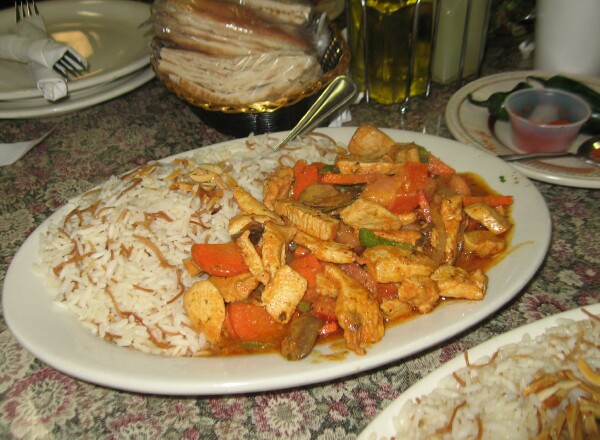 Shish Tawook (marinated chunks of chicken kabob) chicken was tender, good quality breast meat, though slightly bland flavor. Served with the same terrific rice as the Ghallaba.
Shish Tawook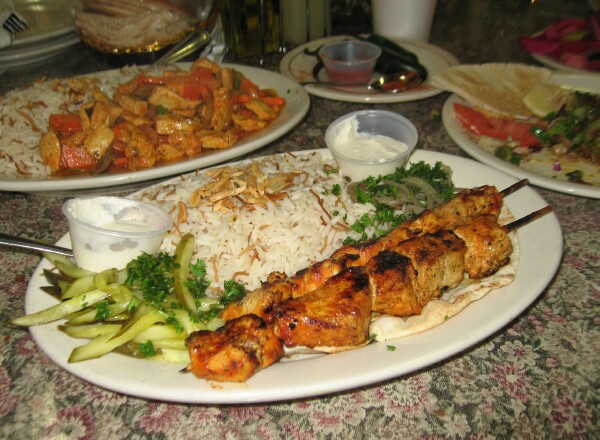 Comfortable, casual, extremely reasonable prices, with a spacious, though somewhat overwrought decor, service is top-notch with excellent attention to detail. One nice touch I had not seen before was the staff bringing additional pita and pickle to pack with the leftovers.
In addition to the regular menu items there are daily specials.
Daily Specials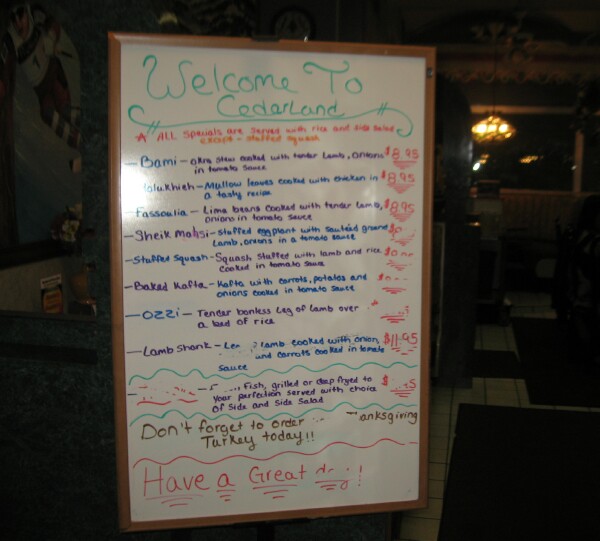 There are two Cedarlands, owned by father and son, we went to the original in Dearborn which is preferred by our Detroit based friends.
Sam Sobh, owner Cedarland Dearborn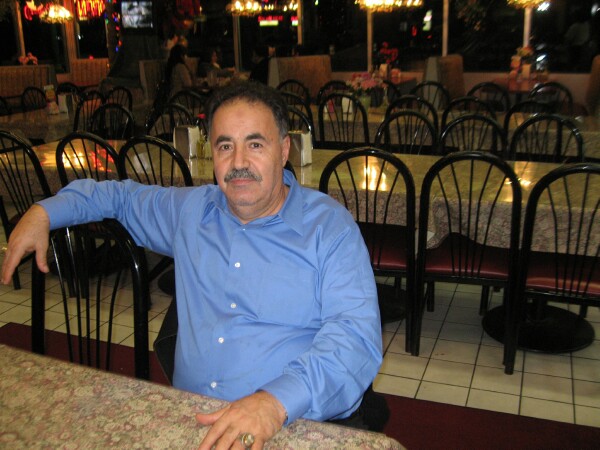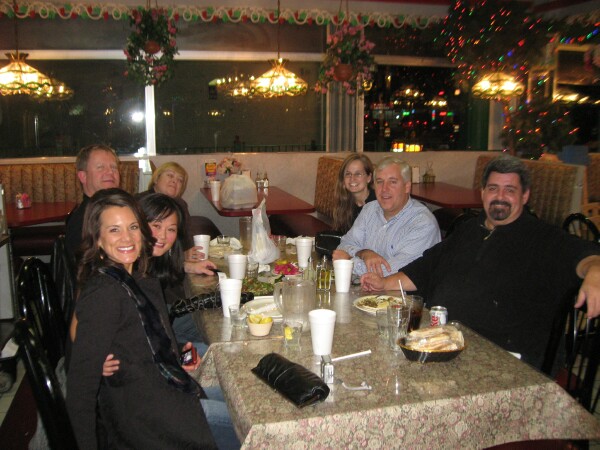 Enjoy,
Gary
Cedarland
13007 W Warren
Dearborn, MI 48126
313-582-4849