Josephine wrote:Back at Patty's
Josephine,
Ditto for me, met Steve Z, who has discovered a Patty's 'secret menu item', Old Potatoes. Crisp, highly seasoned, perfect for a crunch/texture fellow like myself. Old potatoes are American fries from the grill that are given a second seasoning then deep fried crisp.
Patty's Diner 'Old Potatoes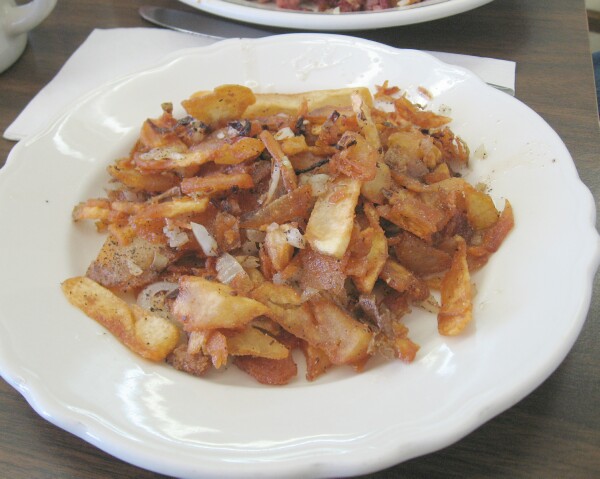 Having a bit of a 'head' from the previous nights festivities at the LTH Honey One Check Please party, I went for a loaded burger, bacon, egg, cheese, tomato, lettuce, mayo topped off with a dollop of El Yucateco*.
Patty's Diner Burger w/side of Old Potatoes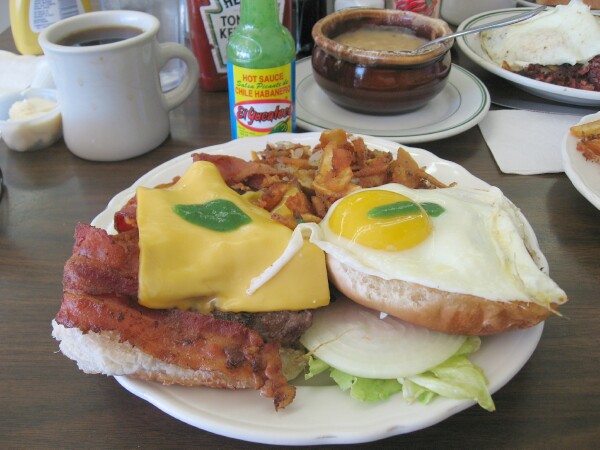 This is a damn tasty burger, somewhere between a thin 50's style diner burger, as Mike G refers to them, and an 8-oz bar/steak house burger. Meat was good quality, not overly lean, and they hit med-rare on the nose.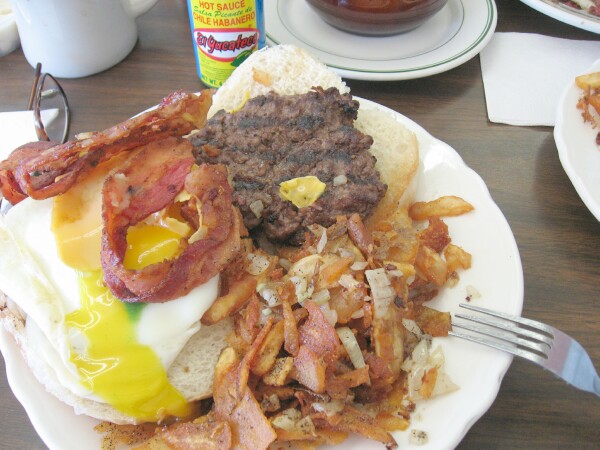 Steve had corned beef hash and, from the small taste I had, was quite a good version.
Patty's Diner Corned Beef Hash.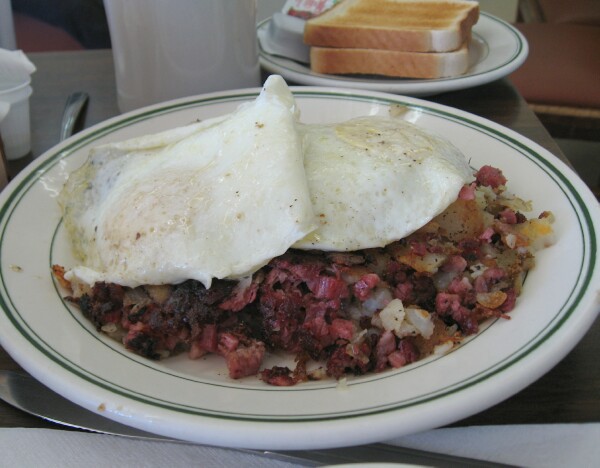 Patty's Diner really does a nice job on American diner food, thanks for bringing it up to the board Josephine.
Kermit w/El Yucateco. It ain't easy being green.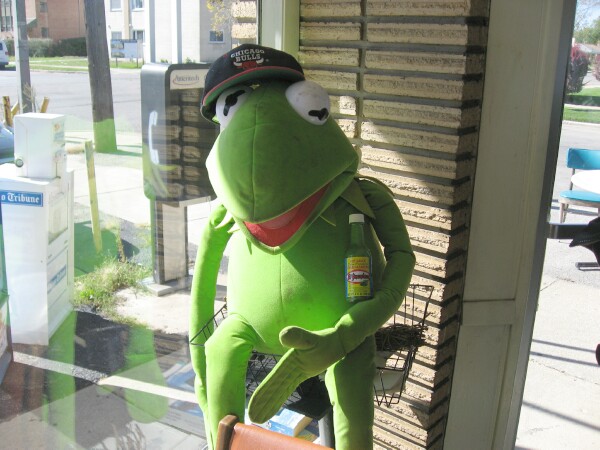 Enjoy,
Gary
*
I keep a bottle of El Yucateco in my glove compartment.