ParkerS wrote:here is my proposition:
i get in a time machine and go back to 35 minutes ago,
Parker,
This had me laughing out loud, especially in light of the fact that I had a bit of mild stomach distress myself last night. Not from pet weasel botulism like food, but simply from an over rich eating day.
Lunch was a corned beef and pastrami mix at Benji's in Milwaukee with my grandmother and dinner half of an on-the-bone, crisp, rich duck with mole at
Park Grill
in Millennium Park.
The mole didn't quite work, but the duck was good and the restaurant, even though it was their busiest night on record, was enjoyable, loud, but enjoyable.
This was my first time at Park Grill, but my wife, who has been previously, loves the carbonara, which is served with a poached egg. One at our table had the carbonara last evening, and thought it excellent. They were just out of reach or I would comment on the carbonara as well.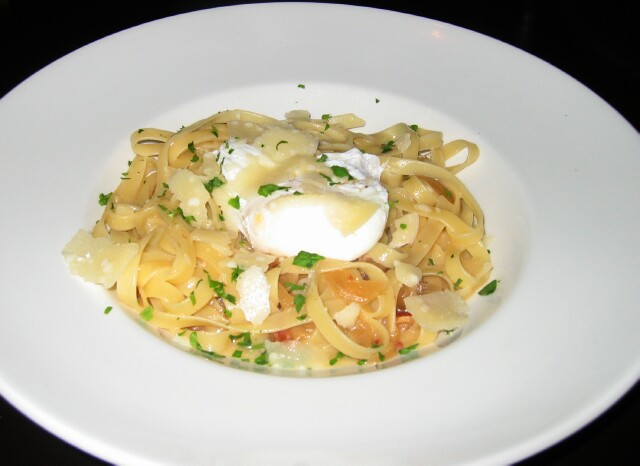 Enjoy,
Gary