LTH,
Long ago on another board Zim described, in loving detail, The French Fry Stuffed Fling. The fling, as I understand it, refers to the middle section of the wing and is a (fairly) common term on Chicago's South side. Zim, in a moment of culinary clarity, or, more likely, alcohol induced inspiration, removed the two fling bones and replaced them with french fries.
Since reading about Zim's invention I have wanted to try a french fry stuffed fling, but it seemed every time I was at Harold's I simply forgot about the Fling. That is, until yesterday.
Making a Fling is dead simple. First carefully remove the Fling bones.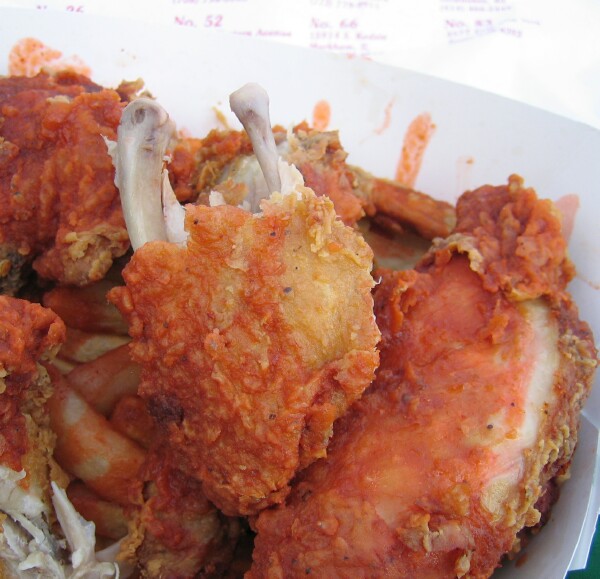 Then replace with french fries. Resulting in The Fling w/French Fries.
[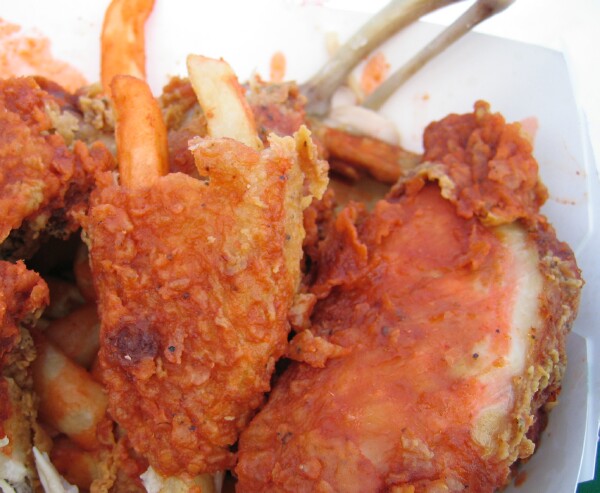 ReneG, when presented with the FF stuffed Fling, admitted to a Harold's invention of his own. The FFCS (french fry/cole slaw/skin) sandwich.
FFCS in the making.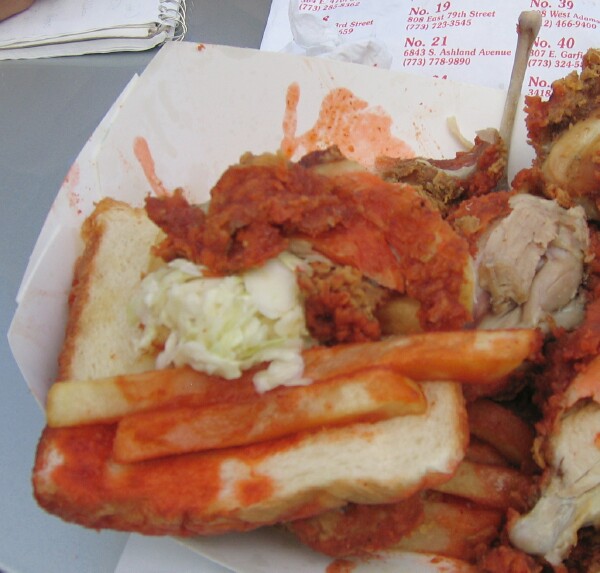 The 'smoosh'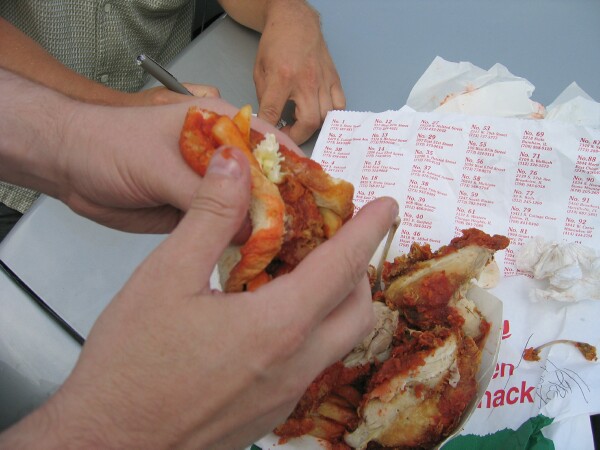 And enjoy.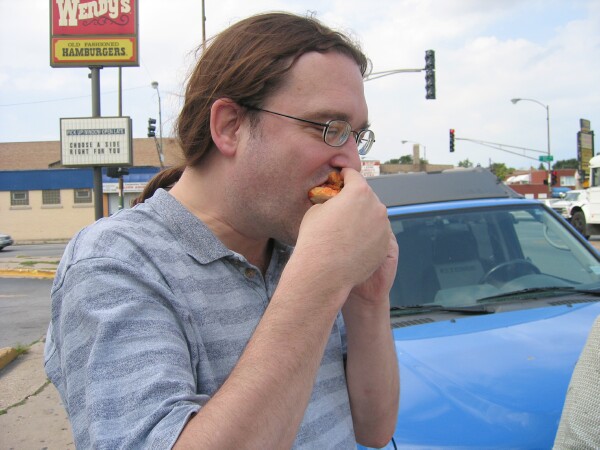 There is some bad news on the Harold's front though, #2, my favorite Harold's at 64th and Cottage Grove, has closed. While #3b, where we had the FF Fling and FFCS, was well within the Harold's range, it's no replacement for #2. Any suggestions as to peoples favorite Harold's highly appreciated.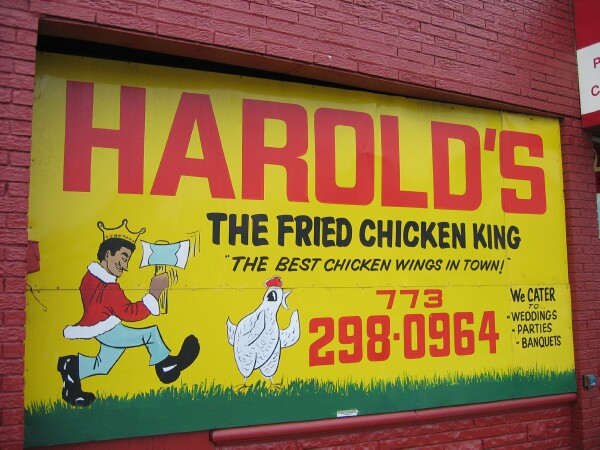 Enjoy,
Gary
Harold's Chicken 3B
8316 S Ashland
Chicago, IL
773.298.0964