Patisserie Coralie recently opened in downtown Evanston; it's from the folks who also own Bistro Bordeaux, a couple of blocks away. I stopped at Patisserie Coralie this morning and brought home various items. Oh. My. God. They were all really, really wonderful.
I'll start with the almond croissant. Simple item, everyone's got 'em, right? Well, not so fast. The taste and texture were amazing, incredibly flaky and full of flavor. This was the best croissant I can ever remember eating. And whatever's in second place is not even close. At $2.30, pretty darn reasonable too.
Similar was the pain de raisin with cinnamon. Amazingly flaky and full of flavor. Pretty darn awesome. $1.90.
I had a sugared brioche, which I think they called a brioche parisienne. It too was amazing, full of delicious flavor and with a unique, rich texture. Again, the best brioche I can ever remember eating, and not even close. Also reasonable at $1.90.
They had canelés, too. I say "had" because I bought all four of them.
These were excellent - moist on the inside, and crunchy on the outside. About as good as the ones at Bad Wolf Coffee, except for the fact that you know the latter ones come out of the oven at 10:00 so you can get them while they're still warm. But these were wonderful too. Again, reasonable at $1.90.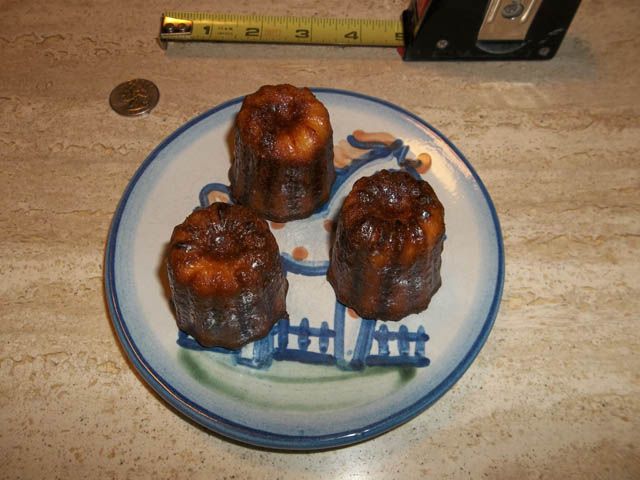 Finally, I got their Paris-Brest. Patisserie Coralie does this in a long shape rather than the traditional circular shape. This too was terrific, delicious and with a texture that's perfect, about as good as the ones at Bad Wolf Coffee, which is high praise indeed. Like most of the pastries in the refrigerated case, this was $6.50, which is a bit pricy IMHO. But oh, so good.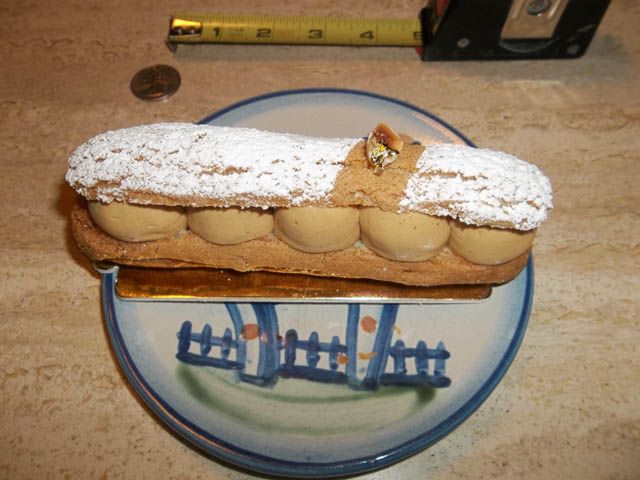 Their boxes and bags are lovely too: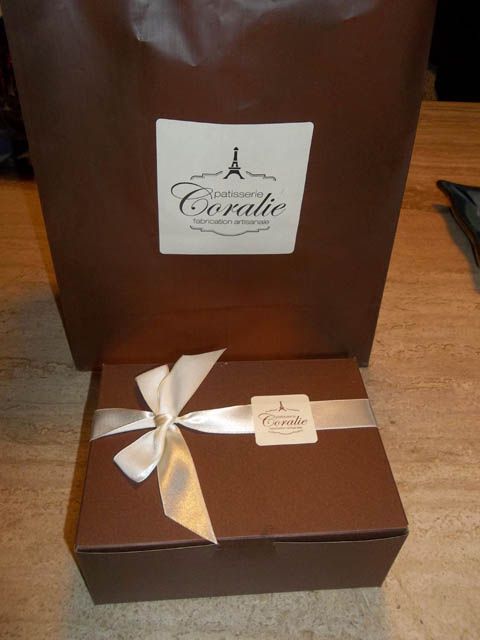 I did not try any of their macarons (8 flavors, $2 each) or their madeleines, or any of their other refrigerated pastries (which included various individual-sized tarts and mousse pastries). They also have an assortment of the usual non-alcoholic beverages - coffee, tea, etc. - which, like the pastries, are available for consumption there as well as to go.
For those who enjoy absolutely terrific baked goods, Patisserie Coralie is a wonderful addition to the near north suburbs!
Patisserie Coralie
600 Davis Street
Evanston IL 60201
(847) 905-0491
http://www.facebook.com/PatisserieCoralie
Last edited by
nsxtasy
on November 13th, 2014, 2:23 pm, edited 1 time in total.