Rene G wrote:Pristinely fresh scallops, perfectly spiced and cooked. One of the best $2 I've spent in a long time.
Rene,
Tacos del Pacifico Crispy Scallop Taco was a revelation. Pristinely fresh meaty scallops, slightly charred, lightly spiced, differing textures, flavors all in a crisp, perfectly fried, greaseless $2 package. Best $2 I've spent in a while myself.
Crispy Scallop Taco (Tacos del Pacifico)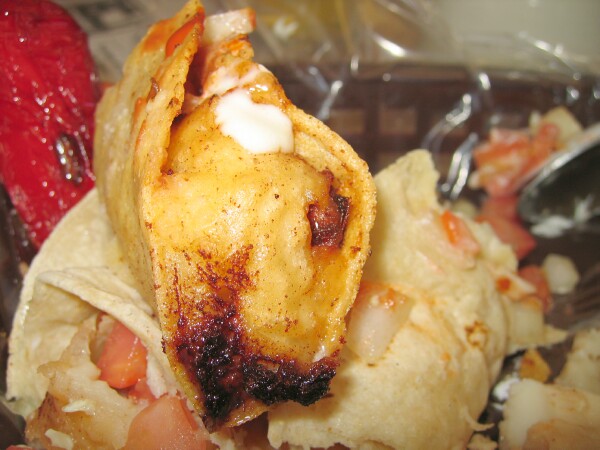 Pacifico's fish in soft taco was wonderful, good enough to banish from memory past crimes against the poor defenseless fish taco, most notably a flaccid/tasteless/greasy version from a branch of the Rubio's chain I had in Sacramento, California, and the crispy shrimp was delectable, but oh that crisp scallop taco.
~sigh~
Soft Fish Taco/Crispy Shrimp Taco/Crispy Scallop Taco (
left to right
)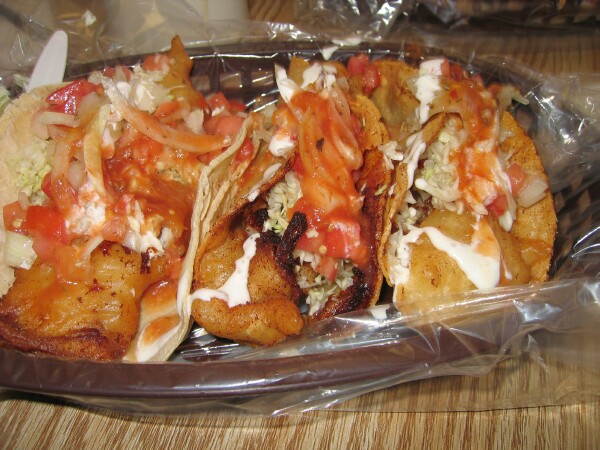 Pacifico's ceviche tostada was quite good, especially with the Sazerac recommended addition of Salsa Huichol, but it's the Crispy Scallop Taco I'm still thinking about this morning.
Ceviche Tostada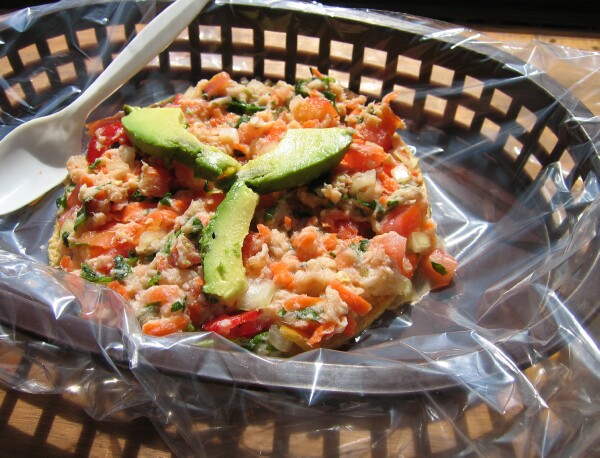 Tacos del Pacifico is a perfect example of simple fresh ingredients combined with care, experience and a bit of love can yield results far beyond the sum of their parts. Pacifico's kitchen setup is minimal, griddle, deep fryer, but with Mario at the helm reaches far beyond the ordinary.
Mario tending the fryer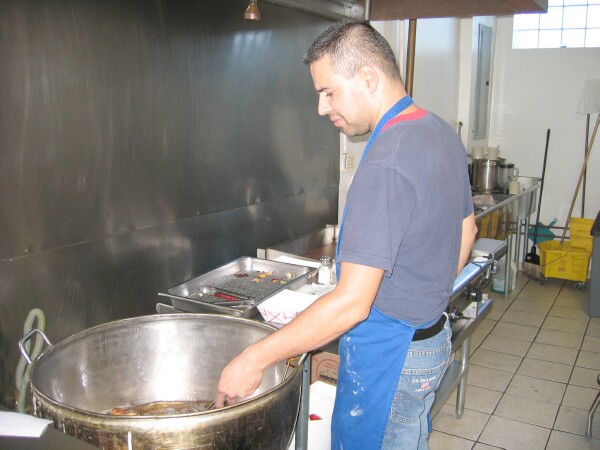 Lunch was enjoyable on a number of fronts, the Crisp Scallop Taco, which I may have already mentioned
, the company of fellow LTHers, the kind, caring, friendly Romero family, including their young daughter Valerie who was our waitress Saturday afternoon and, as Steve Z said, has the polished style of a veteran.
Romero Family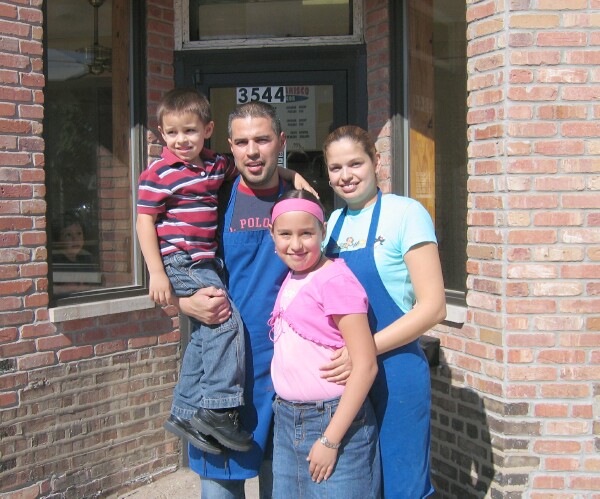 Interestingly, Squirt seems to be the drink of choice at Tacos del Pacifico, and I agree. Something about the light citrus flavor, combined with carbonation, that really compliments fish tacos.
P Daane (left) Trixie-Pea (center)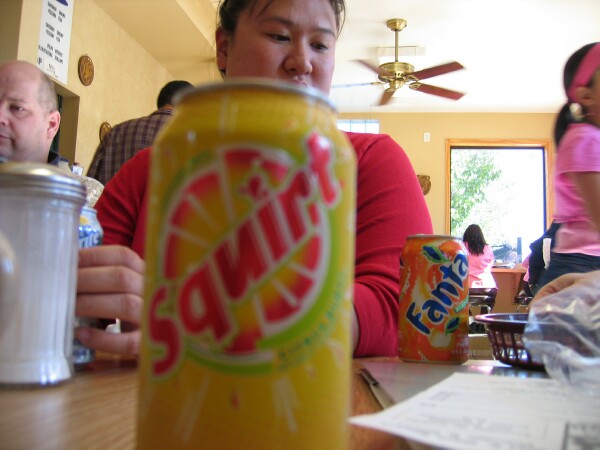 A sincere thank you to BJT for posting about Tacos del Pacifico, another wonderful place I would have never been to without LTHForum.
After lunch we, Pigmon, Trixie-Pea, ReneG, Steve Z, Daane, went to
Pupuseria El Salvador
. Short version, very good. Light, with just a hint of sweet, corn tamales offset perfectly by the slightly salty crema. Flavorful choriso with hand made tortillas, and delicious cheese pupusas. I plan on posting to the
Pupuseria El Salvador thread
, with a few pictures, later today.
A few of us stopped at Small World Inn, which is just West of Pacifico, for a beer. Small World Inn is a step out of time bar, mildly foreboding from the outside, but, once you are buzzed in the door, hospitable.
Small World Inn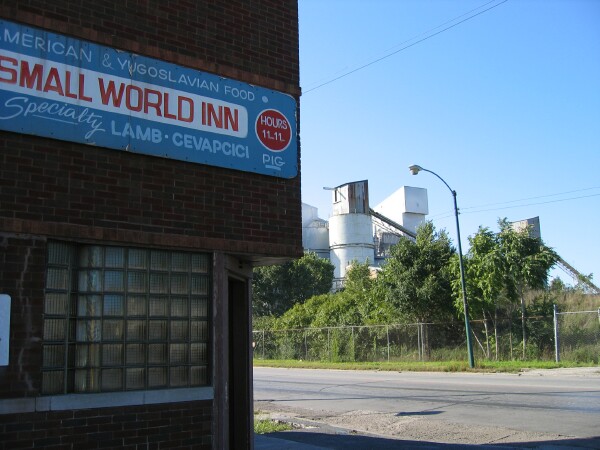 Small World Inn has a number of Serbian specialties, including cevapcici. Small World seems well setup for food, but we did not have anything to eat as we were quite full from both Tacos del Pacifico and Pupuseria El Salvador. ReneG, who had been to Small World Inn before, had not tried any of the menu items either. JSM, who was working in the area, met us for a beer, but as he had just eaten lunch could not be coerced into an order of cevapcici.
Small World Inn Menu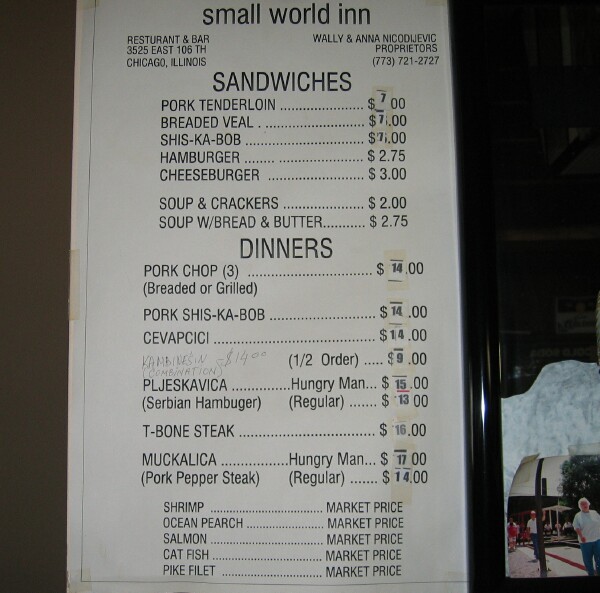 Another very pleasant afternoon spent in the company of fellow LTHers.
Enjoy,
Gary
Tacos del Pacifico
3544 E. 106th St
Chicago, IL 60607
773-221-1143
Pupuseria El Salvador
3557 E 106th St.
Chicago, 60607
773-374-0490
Small World Inn
3325 E 106th St.
Chicago, Il
773-721-2727