eatchicago wrote:I actually had their cubano for lunch today and I have to say that it was even better than the last time I had it (although maybe a bit smaller).
Michael,
I'm happy to see you upgraded your opinion of Cafecito's cubano as I really enjoyed the one I had for lunch today. Crisp light bread, moist pork, balanced pickle distribution, a terrific Cuban sandwich.
Cafecito Cubano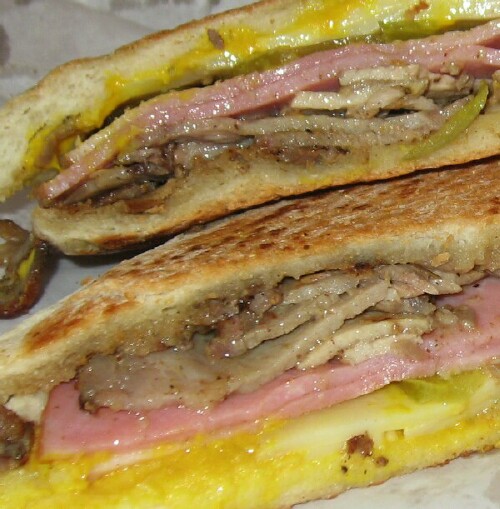 We also split a steak Chimichurri, good quantity of griddled beef, bright flavored chimichurri, I would definitely order it again.
Steak Chimichurri (top), Cubano (bottom)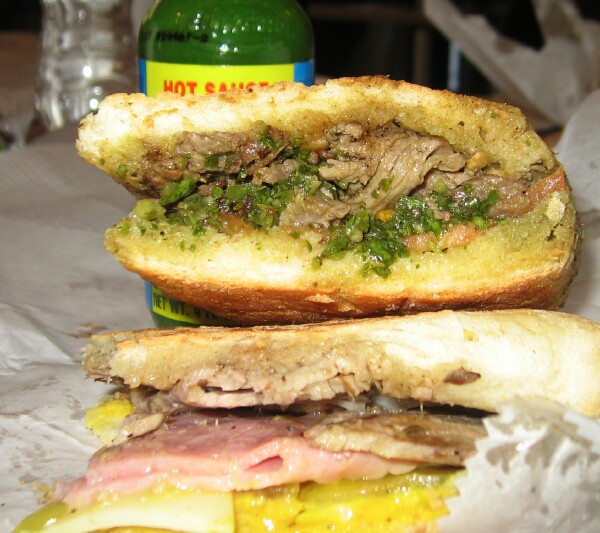 To round out our slightly too large lunch, the two of us also split a Choripan. I liked the Spanish chorizo, in particular the smoky paprika punch and caramelized onions, my dining companion thought the chorizo a bit on the dry side.
Choripan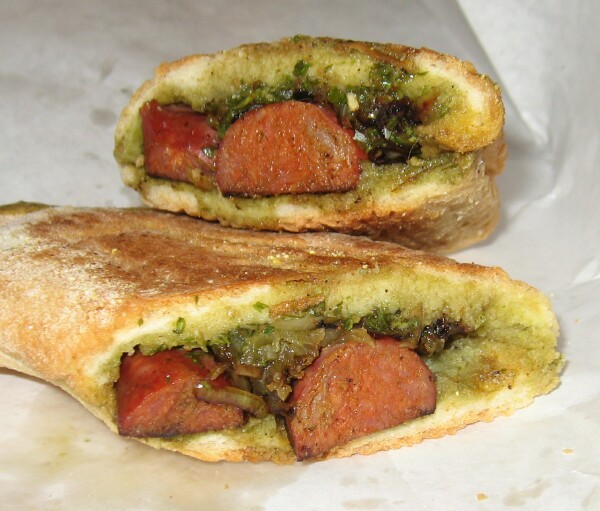 I had a few minutes before lunch so I stopped at the
South Loop Sam's
just to poke around. I was fairly impressed with the well managed cheese selection, thought the cured meat well thought out, but a small selection, and bought a bit of pungent creamy and delicious Munster Gerome and La Quercia lardo to sample at Cafecito.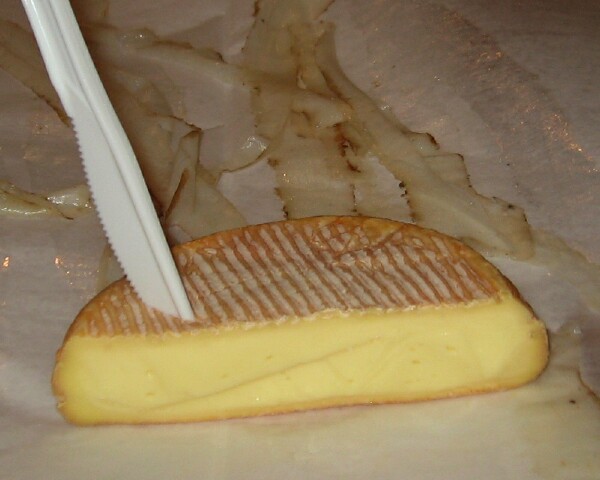 Here
Hammond talks about being well sated by .25c worth of lardo from Marion Street Cheese Market. I was slightly
curious
when I first read that, but found .52c of razor thin sliced lardo, with it's almost delicate salty sweet pork fat flavor, the perfect amount for two.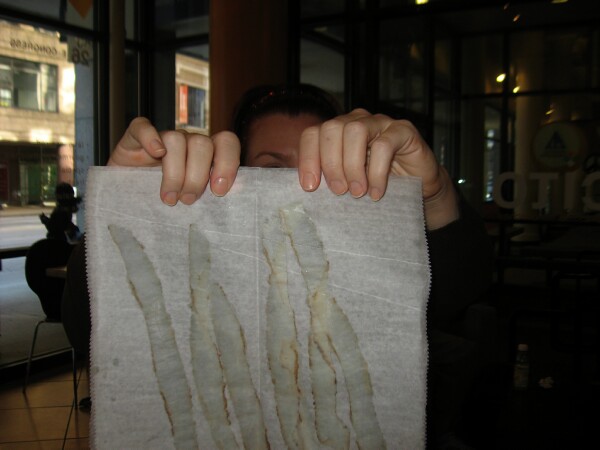 I quite liked Cafecito, looking forward to going back, but see future visits stymied by lack of available parking. We got lucky today with a meter on Wabash.
Enjoy,
Gary