G Wiv wrote:Had lunch with my friend Laura P at Smoque yesterday, Texas style sausage was dead-on, nice crisp snap to the casing, juicy peppery interior, a delicious smoked link. Would have been even better if I had a slice or three of cheap white bread, the classic BBQ accompaniment, on the side.
G Wiv wrote:I'd like to put the call out to my fellow LTHers every time you go to Smoque ask Barry, Mike or one of the guys for white bread, maybe one day it will take it's rightful place along side Smoque's BBQ.
As there seems no movement on the Smoque squishy white bread front BYOSWB (
bring your own squishy white bread
) yesterday lunch seemed in order.
BYOSWB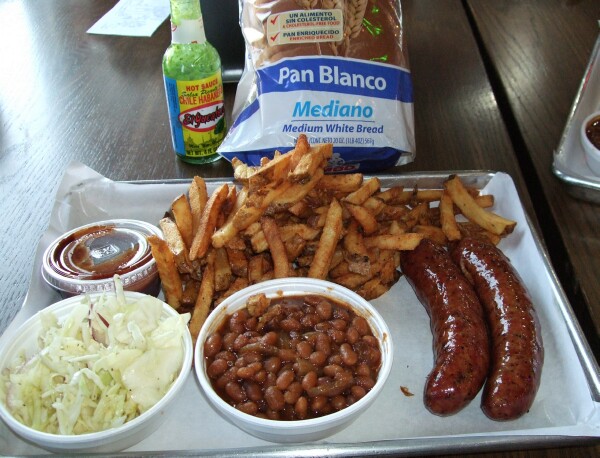 Al, one of the Smoque partners, seeing we, I had the pleasure of Steve Z's company, had BYOSWB brought us a sausage sandwich of Barry Sorkin's design to try. Texas sausage on a bakery roll w/slaw. The sturdy roll had a slightly sweet note that played well with the peppery smoked sausage and crisp vinegary slaw, but nothing beats the squishy neutralness of cheap white bread as a vehicle for BBQ.
Smoque Texas Sausage Sandwich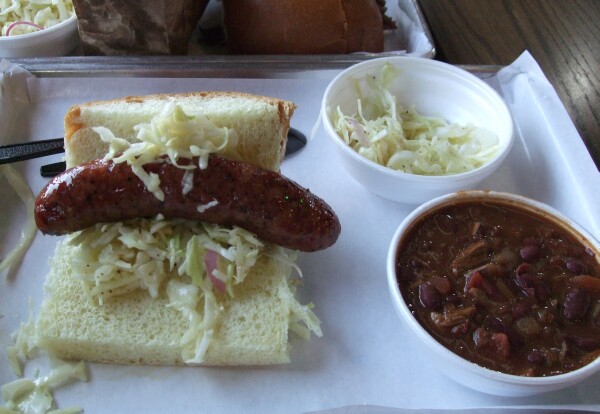 Smoked brisket chili was the special of the day, tasty, though flavor was slightly overpowered by cumin.
Smoque Brisket Chili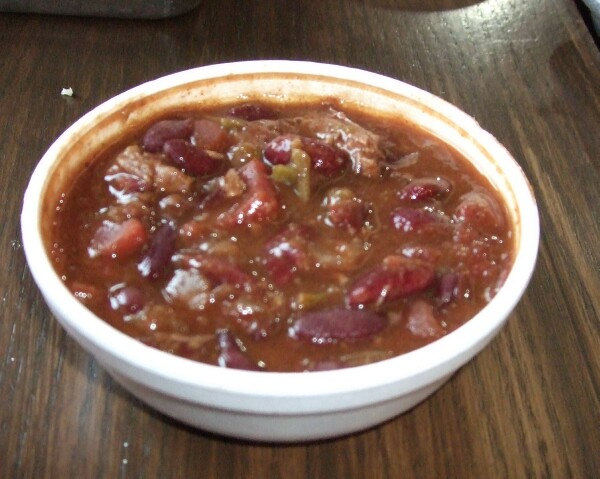 Steve and I presented the LTHForum
Great Neighborhood Restaurant
renewal to Mike and Al of
Smoque
, which they seemed pleased to receive.
Mike and Al with GNR renewal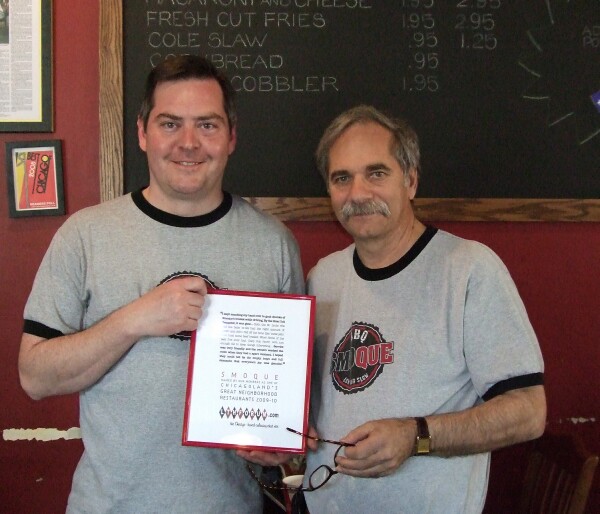 As an aside, I was once again reminded just how much I like Smoque's fries. Crisp exterior, fluffy interior, full potato flavor, a damn good french fry.
Smoque french fries w/BYOSWB and smoked Texas sausage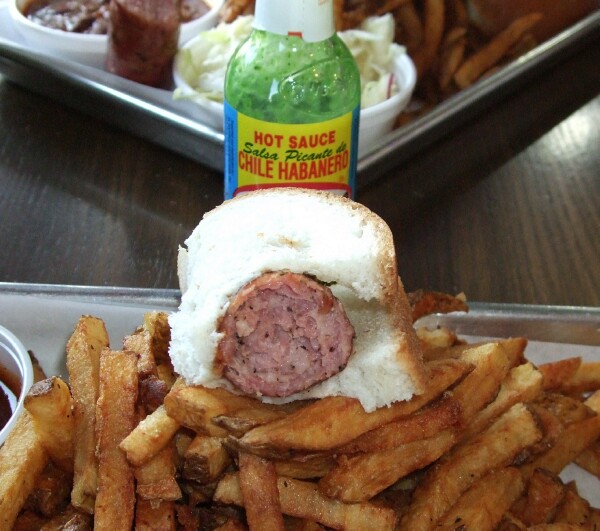 Enjoy,
Gary