LTH,
MsWiv and I had a very nice dinner at Takkatsu with LAZ and RehS Friday. Service/customer interaction from walking in the door to the moment we left was friendly, informed and attentive, gracious comes to mind. Physically modest, but with a simple clean lined tasteful austerity that immediately puts one at ease. Attention to detail was excellent, from house made mustard and tonkatsu sauce to menu descriptions that were brief and informative.
Takkatsu's tonkatsu was terrific, I particularly enjoyed their signature tonkatsu Kurobuta Rosu Special (tonkatsu/Black Berkshire pork, sirloin cut). A couple in the thread have mentioned greasy, I did not find the Rosu/Berkshire pork greasy in the least. Crisp, greaseless outside, rich, but not over the top, perfectly done interior.
Kurobuta Rosu Special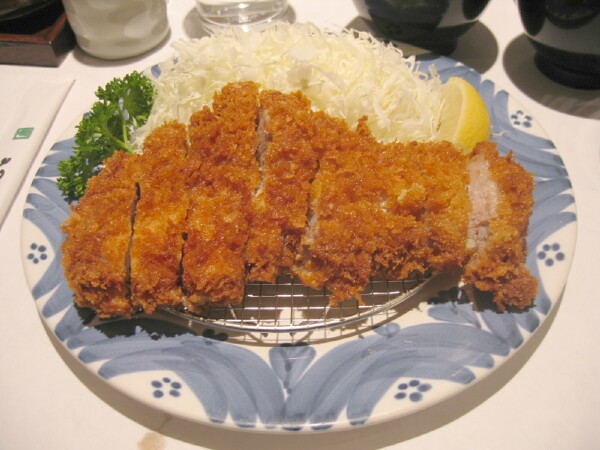 RehS had an interesting variation, Kasane Katsu (Layered Rosu pork), tasty, though I preferred the Kurobuta Rosu Special.
Kasane Katsu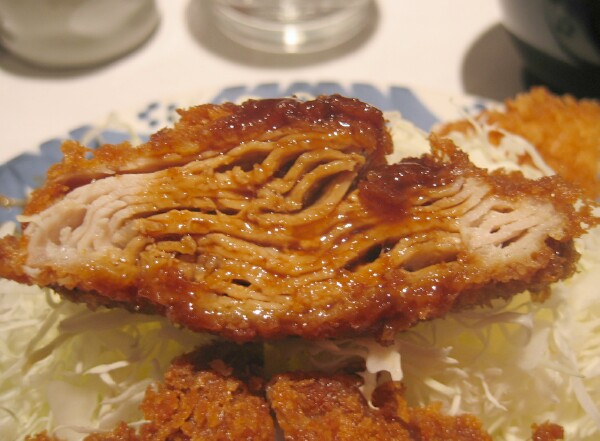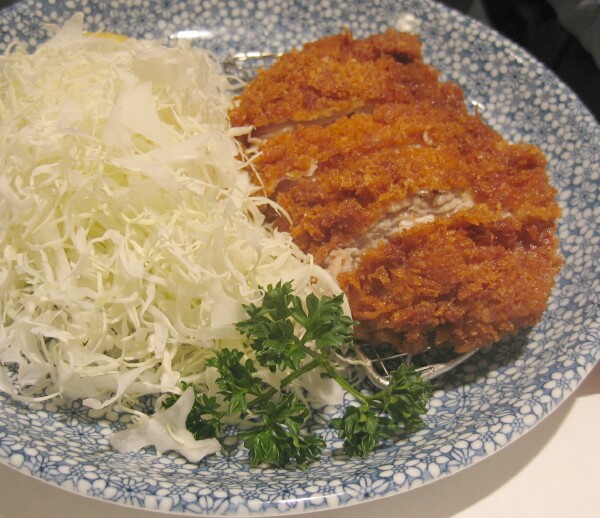 LAZ had Katsu Jyu (Pork sirloin on a bed of rice topped with egg and onion mixture) and MsWiv Takkatsu Special (pork, shrimp, chicken). Both quite good, but unless I became a regular at Takkatsu, unlikely as it's quite a drive, I'm sticking to the Kurobuta Rosu Special.
Katsu Jyu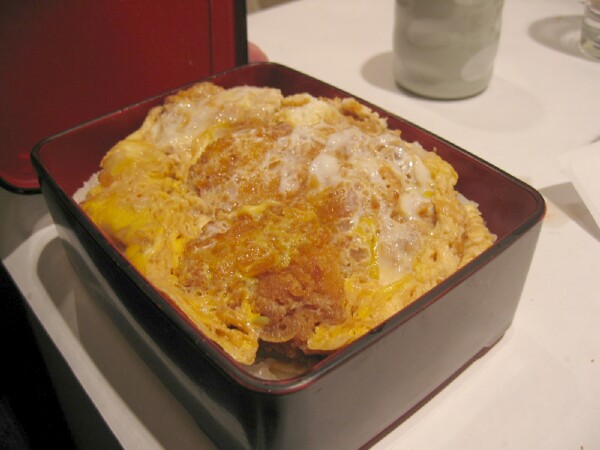 Takkatsu Special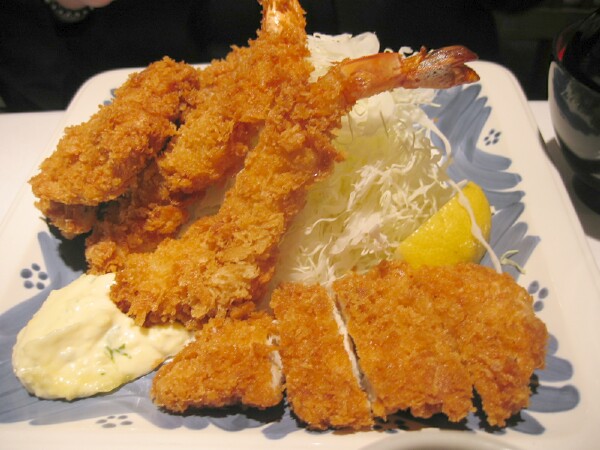 Niku Jaga (Cut potato simmered with pork and onion) was good, but nothing I'm ever going to crave.
Niku Jaga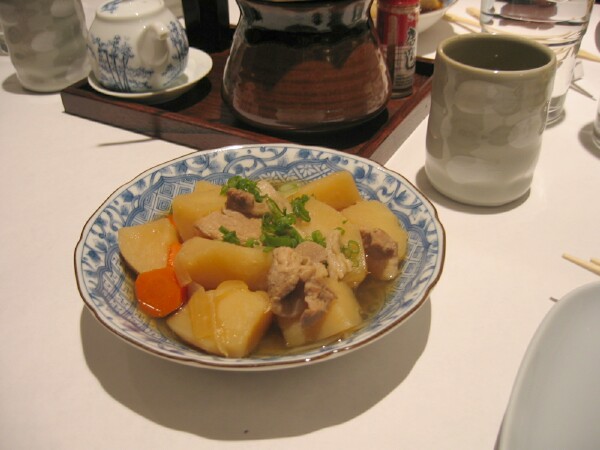 Both Miso soup and Tonjiru Soup (Japanese style pork soup), included with dinners, had real depth of flavor.
Soups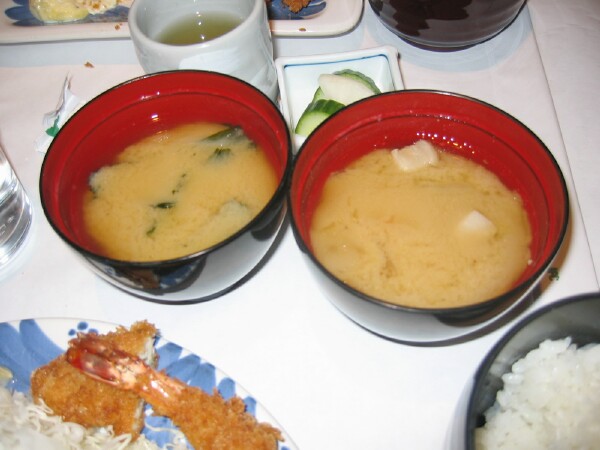 Goma-Ae, Agedsahi Dofu are fine, the Avocado Maguro was, to my taste, drowned in mayo basted dressing and, while I was alone in my opinion, the Crab Croquettes (Creamy crab served on crab claws) did not appeal in the least.
Crab Croquettes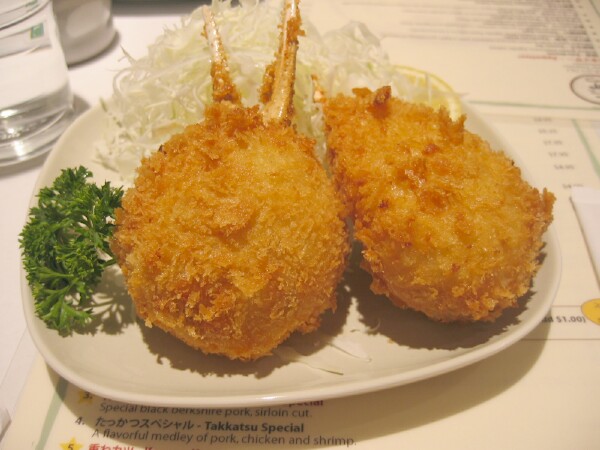 Takkatsu is a pleasant restaurant with a unique, and delicious, to Chicago dish in the form of Kurobuta Rosu Special. Thanks LAZ for suggesting Takkatsu, I'm looking forward to going back.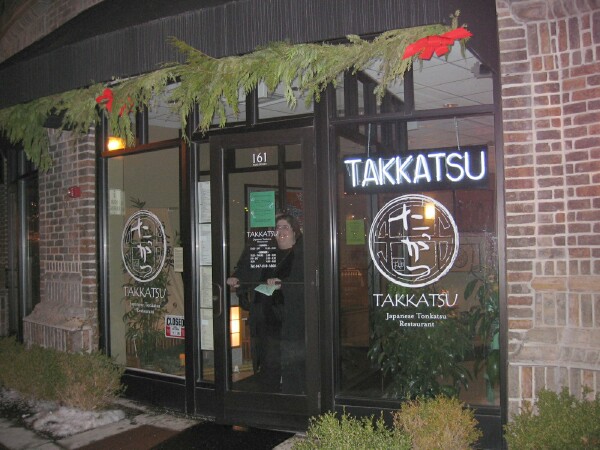 Enjoy,
Gary
Takkatsu
181 West Wing Street
Arlington Heights, IL 60005
847-818-1860
http://www.takkatsu.com
(under construction)