Jan and I went to Canton Regio in Pilson for the first time, but it definitely won't be the last.
While I had heard it was a Mexican steakhouse, they have much more than steak on the menu. We didn't really try much on the menu however, both ordering a entrée only.
Jan's dish was the shrimp skewers, which are three skewers of shrimp, onion, and tomato. It's a pretty impressive "plating", as you'll see from the photo below. Everything was cooked very well, although there are cloves of garlic used as spacers on each skewer and they're not fully cooked.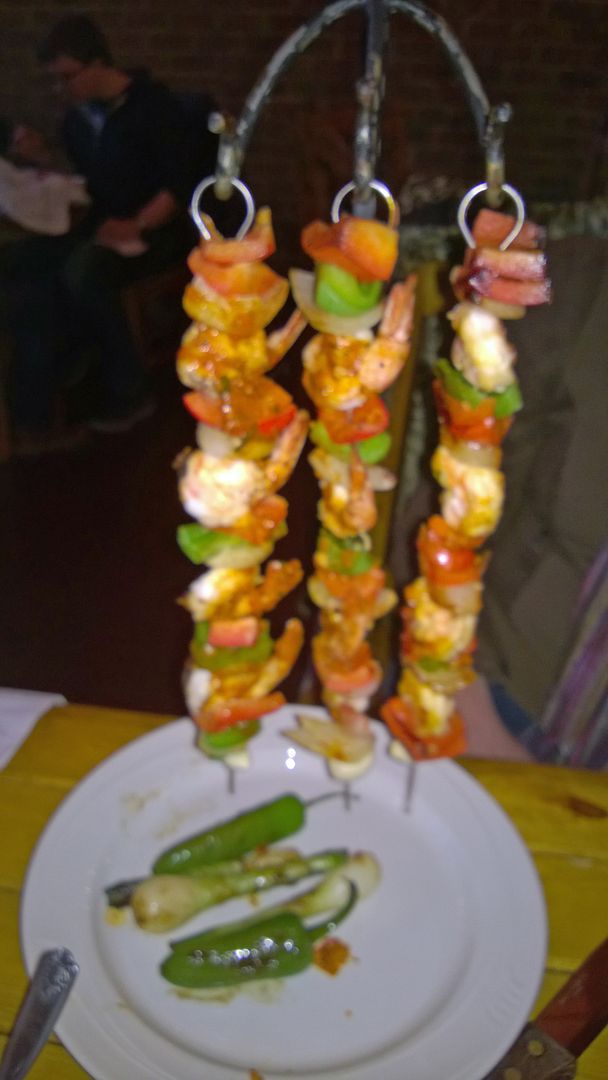 I had the skirt steak, which is served with grilled knob onions, grilled jalapeno peppers, and grilled cactus leaves. The steak was excellent, as were the other items on the plate.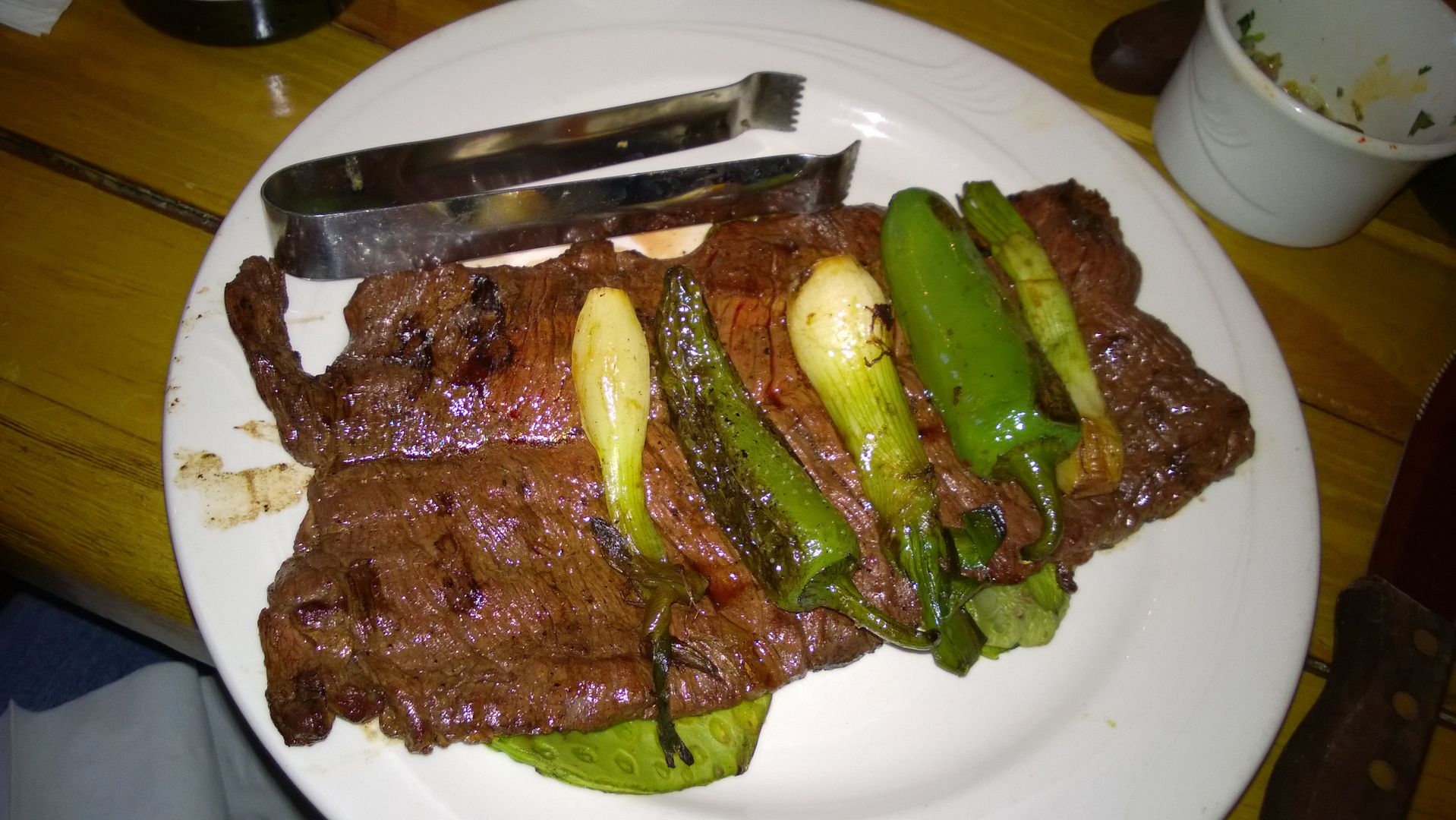 I really like the ambiance of the restaurant, and the people there were super friendly. They're BYOB, which is a great plus for me. They don't have any wine glasses, so you have to bring those too.
Overall, a really nice place that I'll definitely return to.
Canton Regio
1510 W. 18th St.
Chicago, IL.
(312) 733-3045
http://www.facebook.com/Canton-Regio-116434758384486/