LTH,
Taqueria San Juanito is the first, of hopefully many, posts by LTHers about
Taquerias in the Lawrence/Montrose area
. Of the initial list of ten Lawrence Ave taquerias what drew me to Taqueria San Juanito was the picture of a chili pepper in the window.
Taqueria San Juanito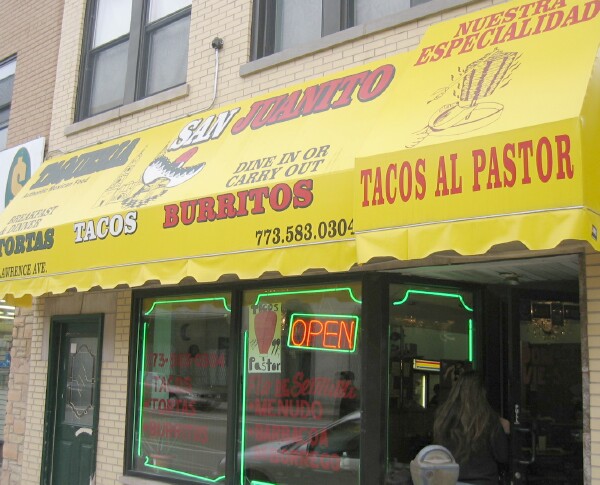 Though on closer inspection it turned out to be an al pastor cone, not chili pepper. Either way, cool window sign.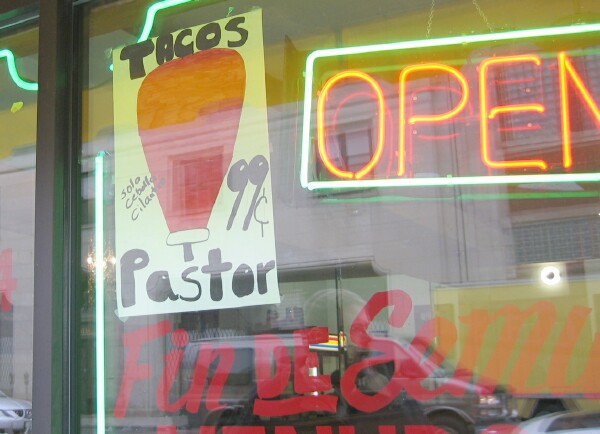 Just walking in I had a good feeling, clean, bright, with appetite inducing aromas in the air from grilling carne asada and the al pastor cone.
Taqueria San Juanito Al Pastor cone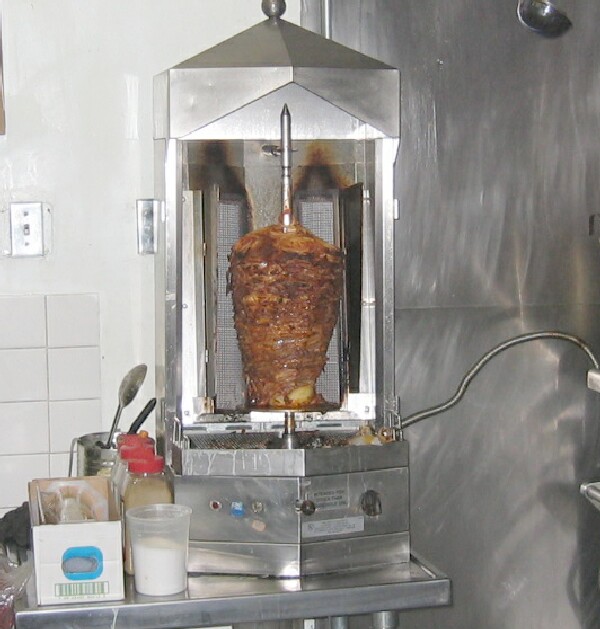 Complimentary chips, nice and fresh, and three kinds of table salsa, the brick colored sauce on the right had a strong chile kick, de Arbol most likely, with slightly bitter top notes, Steve Z thought evocative of tobacco, either way, quite good in moderation.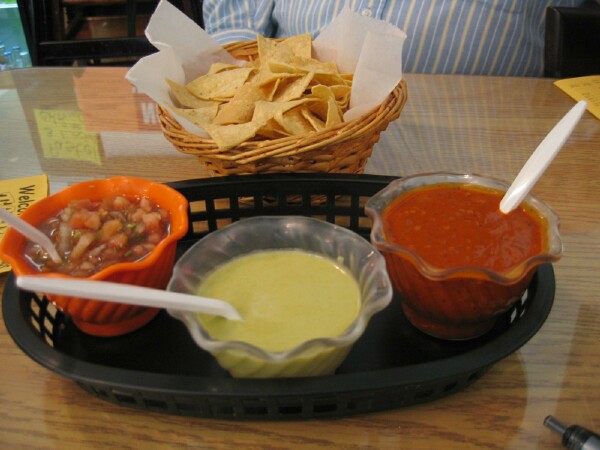 Steve Z had a couple of al Pastor tacos on commercial, but well managed, tortillas, and a chile relleno.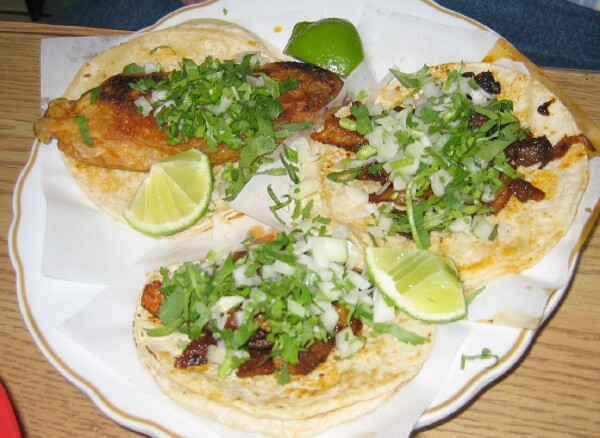 Mike G had an al pastor, carne asada, same well managed commercial tortillas, and a carne asada gordita which appeared to be made with hand patted masa.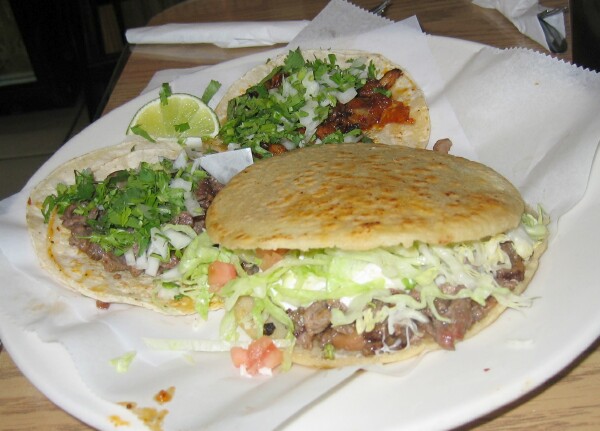 My chilaquiles w/chorizo were very enjoyable, of the saucy type, as opposed to Nuevo Leon's crisp, served with rice, beans and a generous dollop of crema. The chorizo, which was an add-on, was particularly tasty with nice crisp bits and good flavor. The rice and beans, while well prepared, didn't have the richness that comes from using lard, healthier I'm sure, but a little lard love goes a long way for flavor.
Chilaquiles w/chorizo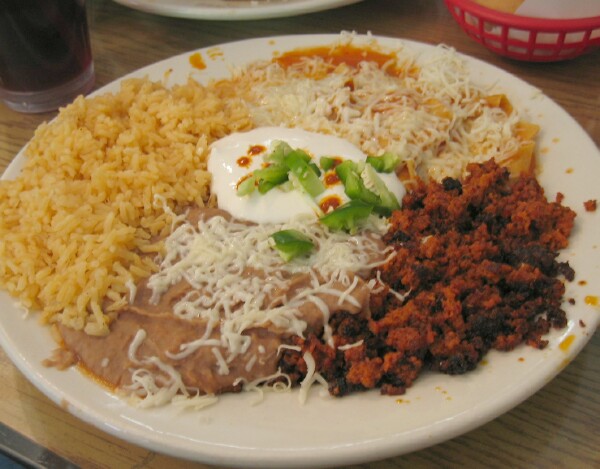 Relatively full menu with menudo and barbacoa on the weekends. They even have dessert, including tres leches, cheese cake and a surprisingly nice looking slice of chocolate cake. Service was very good, water refilled etc, with one efficient waitress easily handling the small restaurant.
The LTH
Lawrence/Montrose Ave scouting
is, with Taqueria San Juanito, off to a fast start, though I have a feeling most of the taquerias we try will not reach the bar set by Taqueria San Juanito.
Enjoy,
Gary
New Location as per Kenny Z
Taqueria San Juanito
4714 N. Kedzie
Chicago, IL
773-583-0304