Part # 3
Killer, monster 8-12 freshwater shrimp. I marinated thses for about 3 hours in oil, chopped garlic, lea and perrins, soy sauce, black pepper, tony c's, and some Jim Beam.
Tossed them under the broiler for a few minutes aeach side, and the end result were juicy, flavorfull shrimp, bordering on asting like lobster. 2#'s of these were $16 @ RD, Ill be buying them again for sure.
I finished them with a few pats of butter in the bowl, really gave a nice "sauce" I think i ate 10 of these. To say the least I was in food(and drink) coma for most of the game.
marinated shrimp: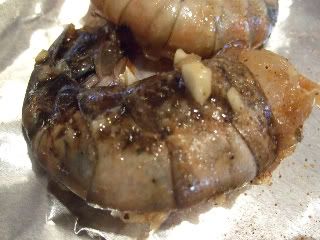 done:
my bowl, I went back for seconds: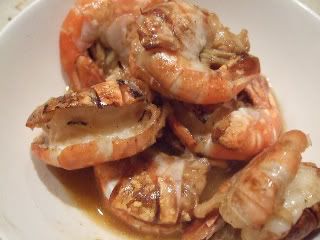 Like I mentioned upthread, one of my favorite cooking holidays, and it went well imho. Thanks for looking.
R.I.P. jimswside - 5/2/16



@GrubSeeker