LTH,
Thought I'd mention a couple of easy to miss you'll be happy you found them ethnic groceries with prepared foods, Dong AH and RC.
Southeast corner of Touhy & Crawford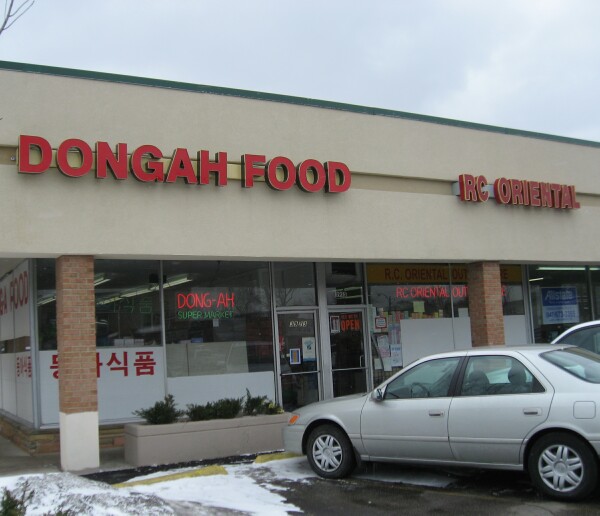 Dong AH
has been mentioned a couple of times by
Mr. T
and
Akane
for their deliciously addictive Korean chicken wings, though Dong AH's skew more towards sweet then my benchmark
Great Sea
. In addition to grocery items Dong AH has prepared kimbap (Korean maki), seasoned tofu, mackerel, a few types of panchan, along with a rotating list, all freshly made and flavorful.
Dong AH Chicken Wings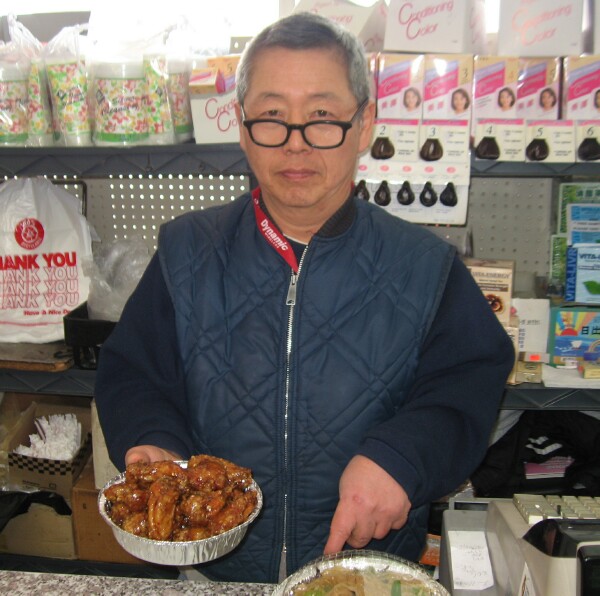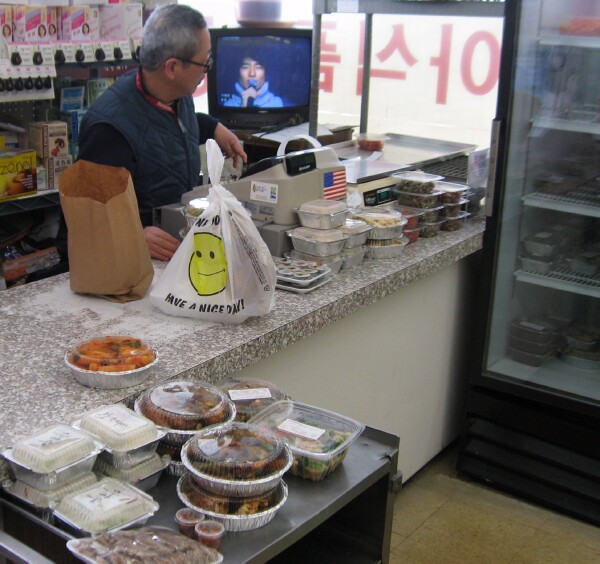 RC Oriental Outlet
, like Dong AH, is a single storefront grocery with prepared food on offer, though unlike Dong AH RC has a dedicated prepared foods section including my Filipino neighbors favorite take-away vegetable egg roll, in the rear of the store.
RC Oriental Outlet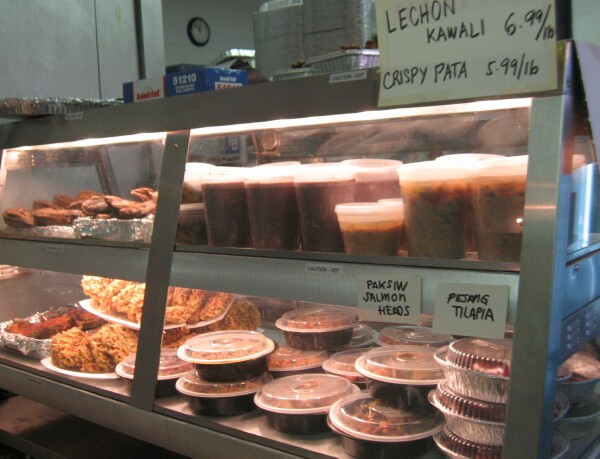 These looked terrific, though I am unsure exactly what they are. It was necessary to purchase a tray of 6 so I (uncharacteristically) passed. In my behalf I was still full from breakfast at
Patty's diner
.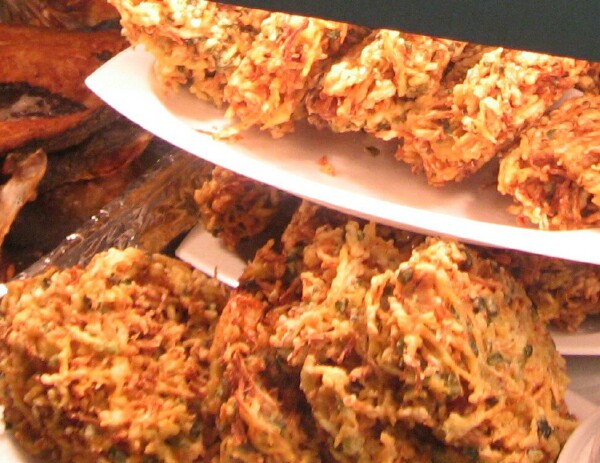 RC had a display of banana leaf wrapped items at the counter, Ube, Cassava and Suman Xntala. I'm not quite sure what Suman Xntala might be.
Dong AH and RC make a heck of a one-two punch for picking up a quick lunch or light evening meal. I should also note that a few blocks West on Touhy (3900 block) is another small strip mall containing NY Bagel and Baily, a Jewish deli, Filipino bakery with some prepared foods and a Korean take-away.
Enjoy,
Gary
Dong AH
3933 W Touhy
Lincolnwood, IL 60712
847-673-3055
RC Oriental Outlet
3935 W Touhy
Lincolnwood, IL. 60712
847-674-2120
New York Bagels and Bialys
4714 W Touhy Ave
Lincolnwood, IL 60712
847- 677-9388
Sandwich Works
4718 W. Touhy
Lincolnwood IL
847-676-4000
Happy Kitchen
4706 W Touhy
Lincolnwood, IL
Sweet Table by Feliz
4708 W Touhy Ave
Lincolnwood, IL 60712
847-679-7300