LTH,
Orange Garden, preserved in amber, old school, Ozzie and Harriet Chinese, all true, though, like many of us I grew up eating American/Cantonese and occasionally get a craving. When I first moved to Chicago I was an Orange Garden regular it reminded me, both price and style, of Milwaukee Chinese, though the past few years my American/Chinese cravings are well served by
Kow Kow
or
China Chef
It had been 5-6 years since I was at Orange Garden and on my recent visit I found the food and service improved and it seemed they had spiffed the place up. That said, we only hit .500 on main courses, with pressed almond duck* being mediocre, at best.
Orange Garden Pressed Almond Duck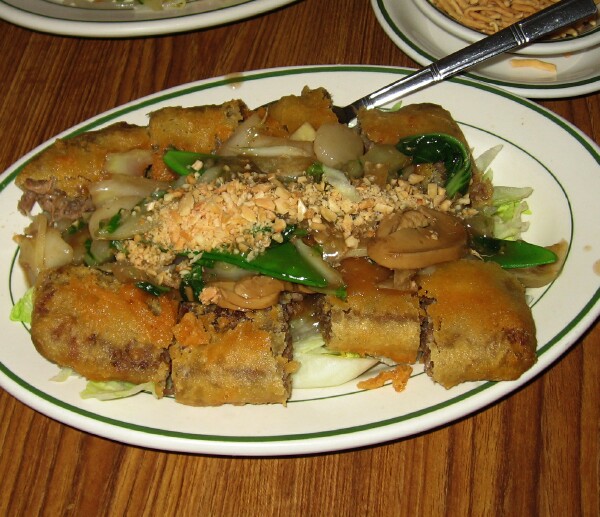 Egg rolls, with a hint of peanut butter, were tasty.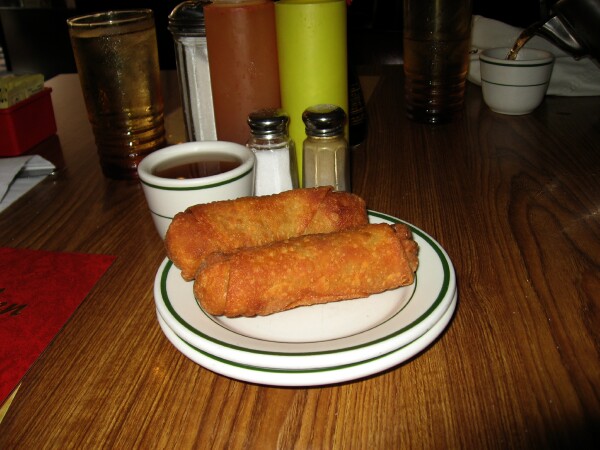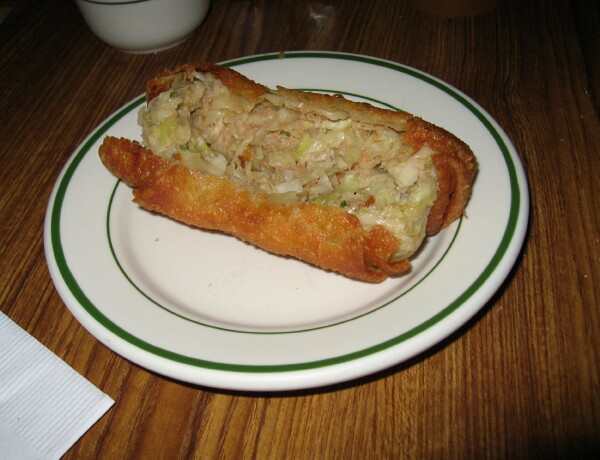 And Chicken Chow Mein, light on the cornstarch gravy please, was verging on very good. The chicken flavorful and tender.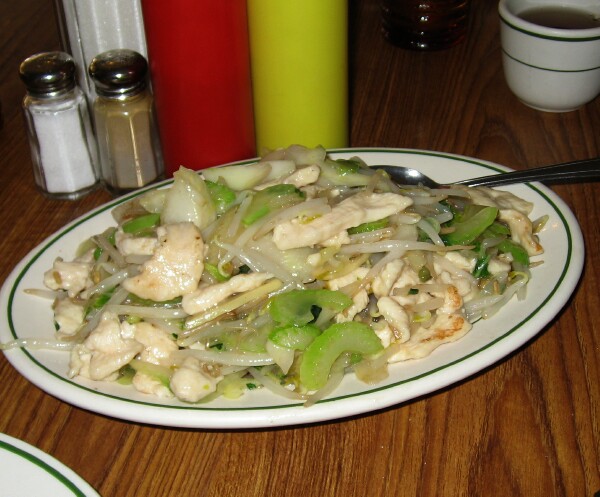 I'm not saying Orange Garden is a substitute for Salt and Pepper Shrimp at
'Little' Three Happiness
, Ma Po Tofu at
Lao Sze Chuan
or Dan dan mien at
Katy's Dumpling House
, simply a tasty rendition of the American/Chinese many of us grew up eating.
Enjoy,
Gary
*
Both Steve Z and Evil Ronnie are on an eternal quest for the ~perfect~ pressed duck.
[Edit to reflect Mr. Nelson's correct name.]
Orange Garden Restaurant
1942 W Irving Park Rd
Chicago, IL 60613
773-525-7479
Kow Kow Restaurant
6755 N. Cicero Ave
Lincolnwood, IL 60712
847-677-7717
China Chef
5920 Lincoln Ave
Morton Grove, IL 60053
847-967-6050