LTH,
After a very nice dinner at
Glen's Diner
with EatChicago and petit pois we walked across the street to Margie's.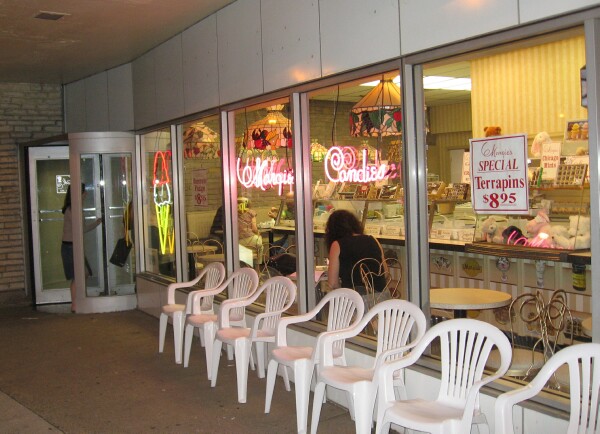 Margie's is one of those places that people either love or are lukewarm about, I mean how can anyone dislike a place that serves ice cream sundays, count me in the lukewarm category.
The Montrose Margie's interior, same as on Western, simply screams Ice Cream and candy, a very good thing.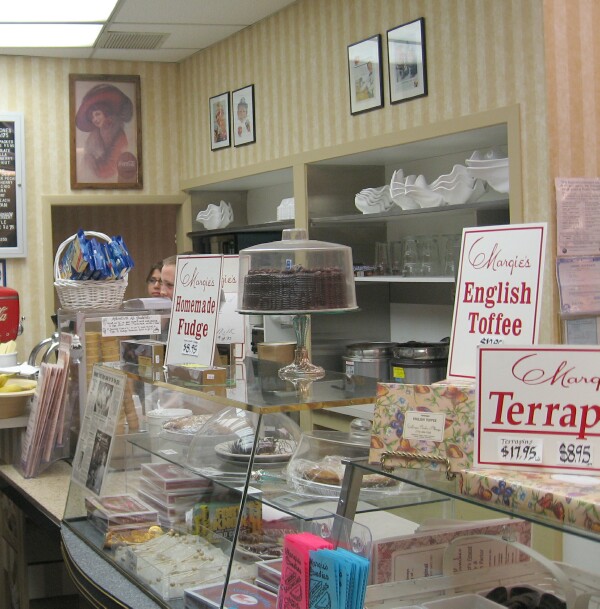 Though I find Margie's more of a Big Cake for Big Cake's sake kind of place, in other words, the portions are huge, prices reasonable, but the ice cream and hot fudge, while fine, are unremarkable.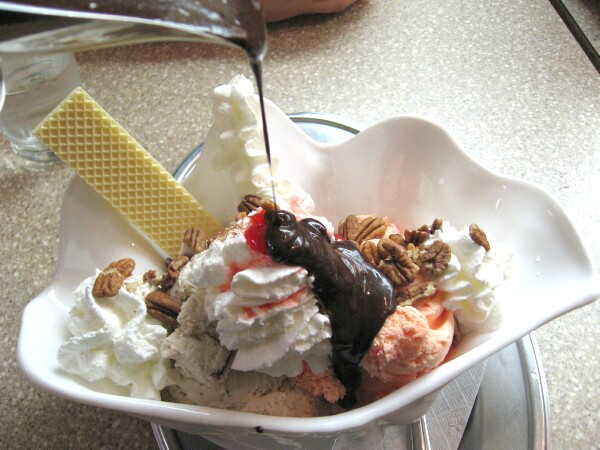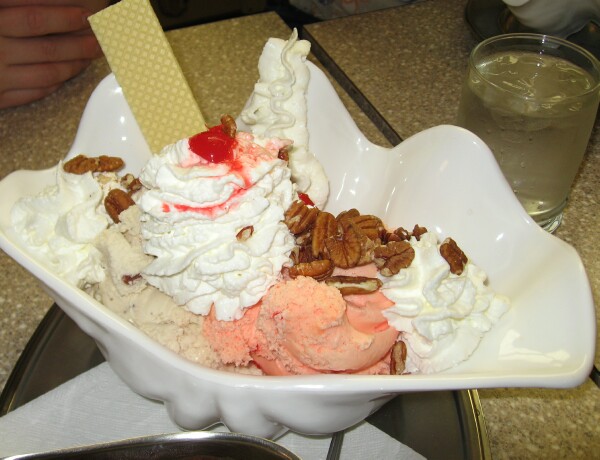 Don't get me wrong, Margie's is fine, I'd happily go again, I just don't feel the love as do many others.
Enjoy,
Gary