Evanston Lunch Group™ visited
527
yesterday, and overall, I think all came away impressed (and sated). We ordered quite a bit of food, yet it was relatively light - personally, I ate a lot but didn't leave feeling stuffed.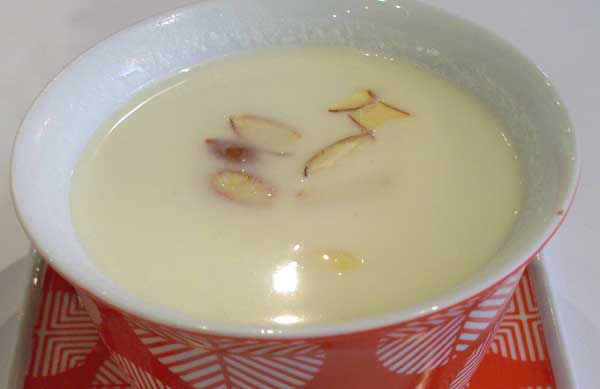 I started with the
Almond Drink
. It was light, a bit sweet, with a depth of pleasing almond flavor. It could have been an appetizer on its own.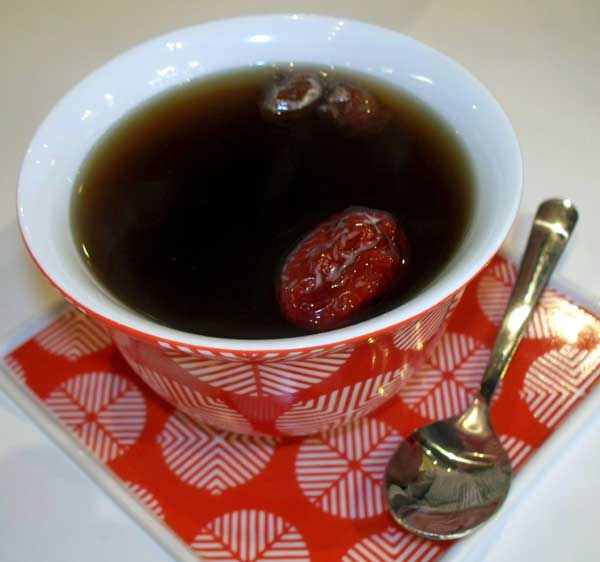 Cabbagehead had the
Longan and Date Drink
; I didn't try it, but he seemed to enjoy it.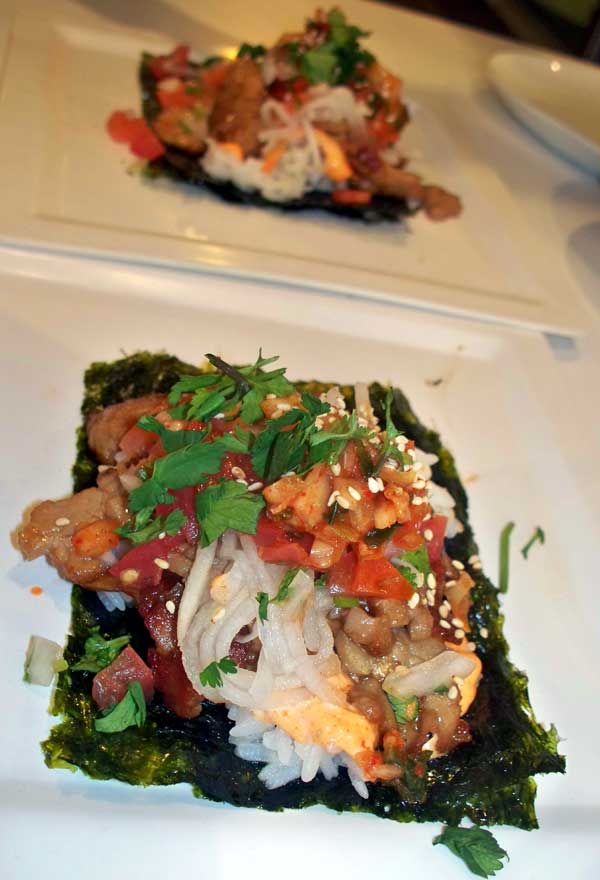 Korean Tacos
made a good starter. Using nori instead of a tortilla, the fresh ingredients (with Asian mayo) were a very good combination.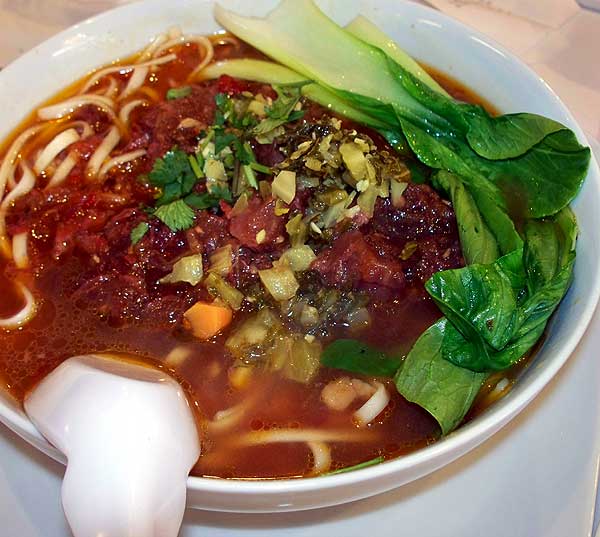 The
Taiwanese Beef Noodle Soup
has been discussed above ... I'll just confirm that the beef was super-tender, without being disintegratingly so. The noodles were appropriately al dente, and the bok choy was a refreshing addition to the complex, slightly spicy broth.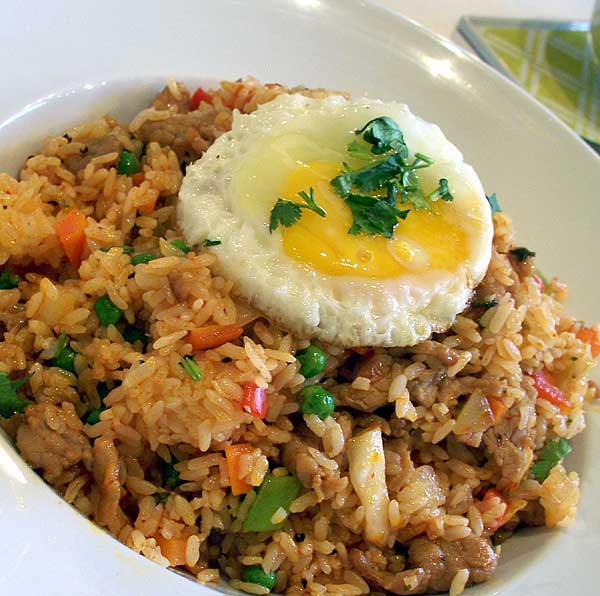 Kimchi Fried Rice
was probably the better of the two fried rice dishes. It was a last minute addition to our table, recommended by one of the owners. The slightly runny egg made it, although it wasn't as spicy as I expected.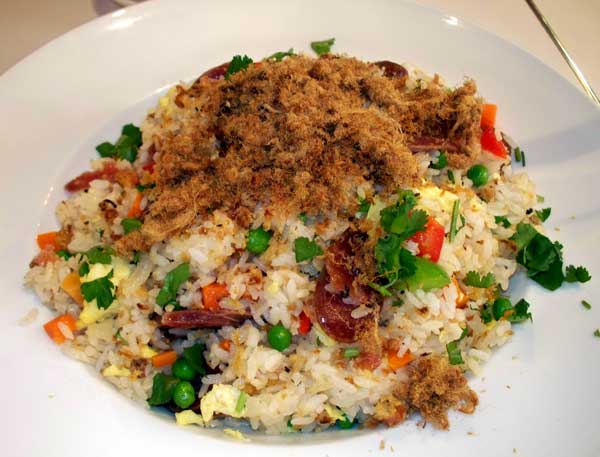 "This doesn't seem fried," said Cabbagehead, of the
Taiwan Sausage Fried Rice
. The sausage was a bit on the sweet side, and the thin slice were exactly used liberally. At any other place, it would have been great, it just paled a bit in comparison to the other dishes.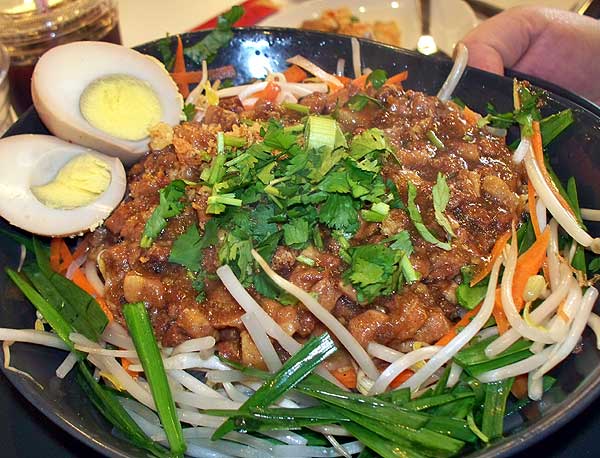 The sauce in the
Taiwanese Pork with Rice Noodles
was interesting, and brought all the ingredients - mung beans, rice noobles, scallions - together. Note the egg garnish - it came with several dishes.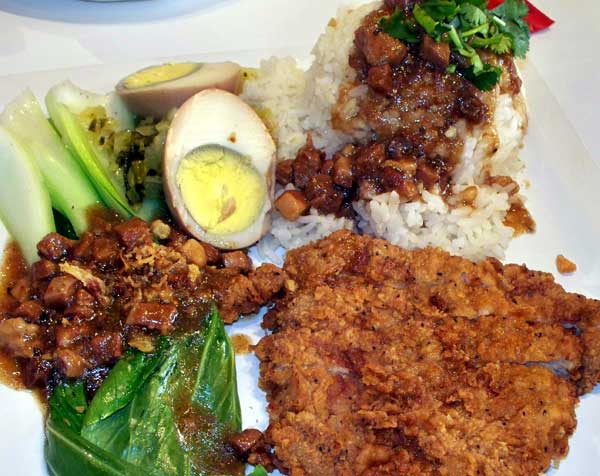 The
Taiwanese Pork Chop
was perfectly tender in an interesting coating. And garnished with more dead pig - who could ask for more?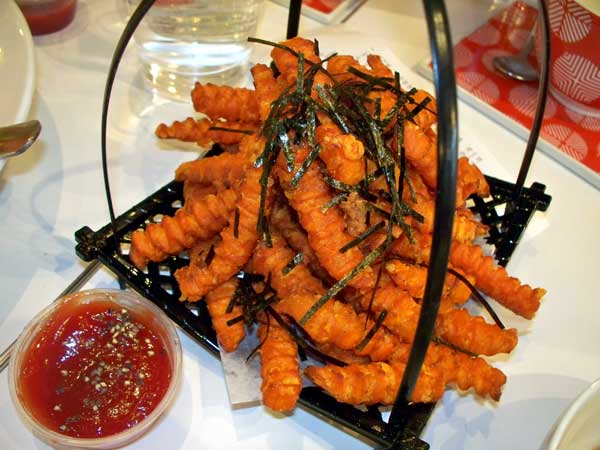 I didn't get much plum flavor from the
Plum Sweet Potato Fries
, but they were nicely crisp (a few more seconds in the fryer and they'd be even better) ... an interesting presentation with the serving vessel and seaweed garnish.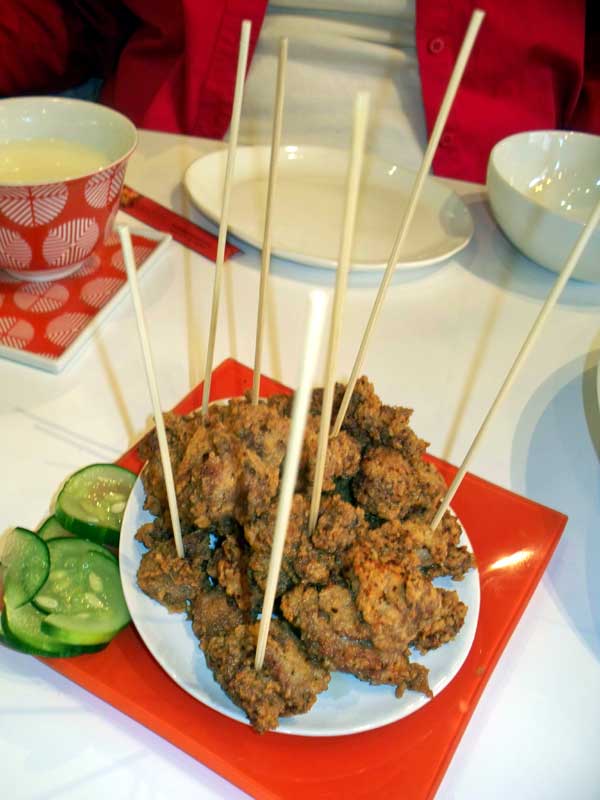 I found it interesting that the
Taiwan Popcorn Chicken
was categorized by the sophisticated POS system as "bar" food ... could a liquor license be in the future? (My guess, unlikely for a counter-service place like this.) Juicy chicken, crisp crust, would go great with a craft beer.
We should make the point that no one in the group has spent much time in Taiwan, so we can't speak to authenticity, but the owners seem to be trying to make the food as non-Taiwanese friendly as possibly, with the Anglicized descriptions of the dishes. That may be in part a result of their previous experience, running an Asian restaurant in the (now being remodeled) food court at Old Orchard. At any rate, Old Orchard's loss is Evanston's gain. And speaking of rate, for the seven of us, the tab (including a nice tip, excluding a few of the drinks) came to $11 each for a
lot
of food.
I'll be back.