chainey wrote:
Burgers are better than Two Way Grill at Pulaski & Elston, but not as great as Kuma's.
Chainey,
Two Way Grill serves a quite reasonable
30's-style burger
, not really an apt comparison to McGill's 1/2-pound bar burger.
Kuma's
, in all it's 10-oz glory, is in a league of it's own, also costs double the $5 McGill's Burger, which leads to today's lunch.
McGill's Burger w/tater tot option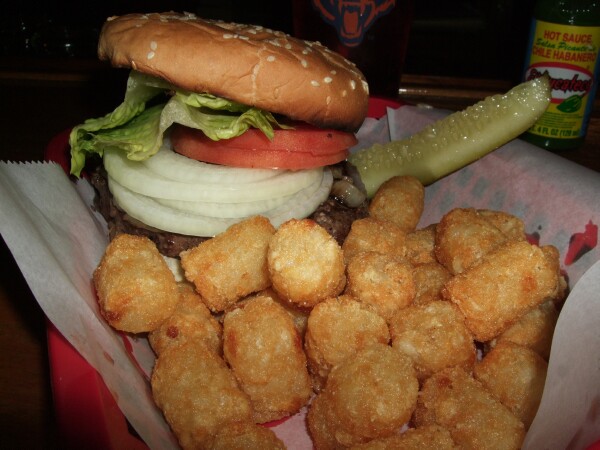 Burger was juicy with a distinctly beefy flavor with grilled and raw onions, tomato, lettuce and, as requested, med-rare on a toasted sesame bun. Tater tots were crisp and satisfying in that special tater tot way.
Steve Z's Cheeseburger w/grilled onions and tater tot option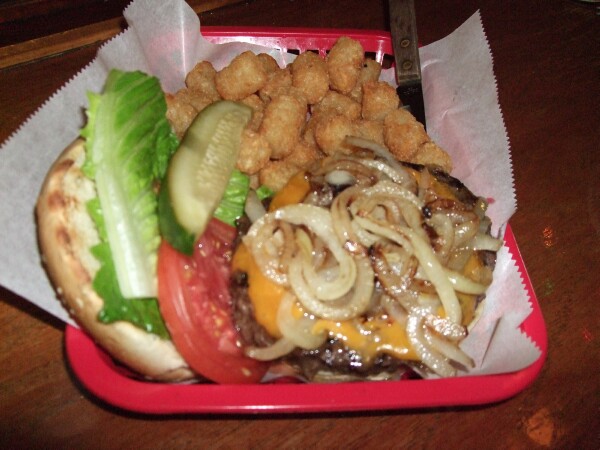 Wings were of the non breaded variety with decent heat.
McGill's Wings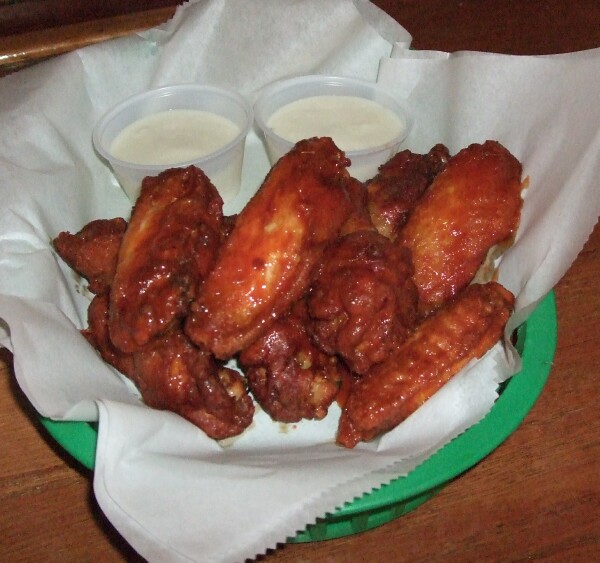 Seasoned bar cook Yvette, who doubles as bartender mid week lunch, was friendly, efficient and seemed to enjoy her job.
Yvette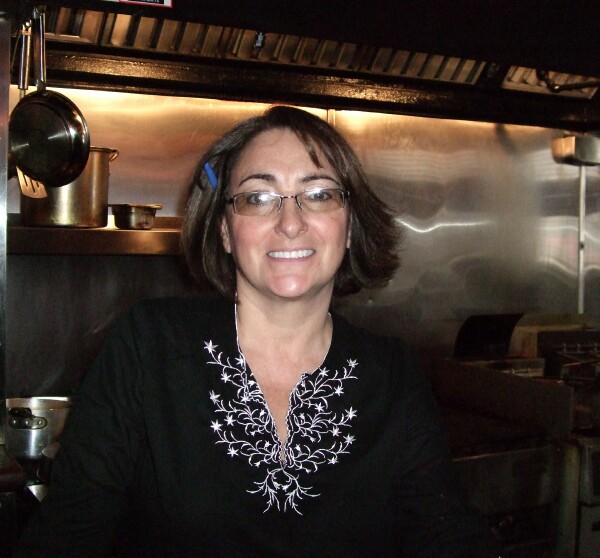 If the well fried tater tots are any indication the Friday night all you can eat fish fry (cod/$7.50) should be a real treat. Add the fact McGill's serves a limited bar menu until 1am every day, I've added another arrow in my bar food quiver.
Enjoy,
Gary
McGill's Bar and Grill
4553 N Pulaski
Chicago, IL 60630
773-478-6096
Two Way Grill
4351 N Elston
Chicago, IL
Kuma's
2900 W. Belmont Ave
Chicago, IL
773-604-8769
_________________
Sauce on the side, always, implied, axiomatic..........never a doubt, BBQ sauce without.
Low & Slow